Whole-person Programs Transforms Health Care
CareSource addresses health disparities in local communities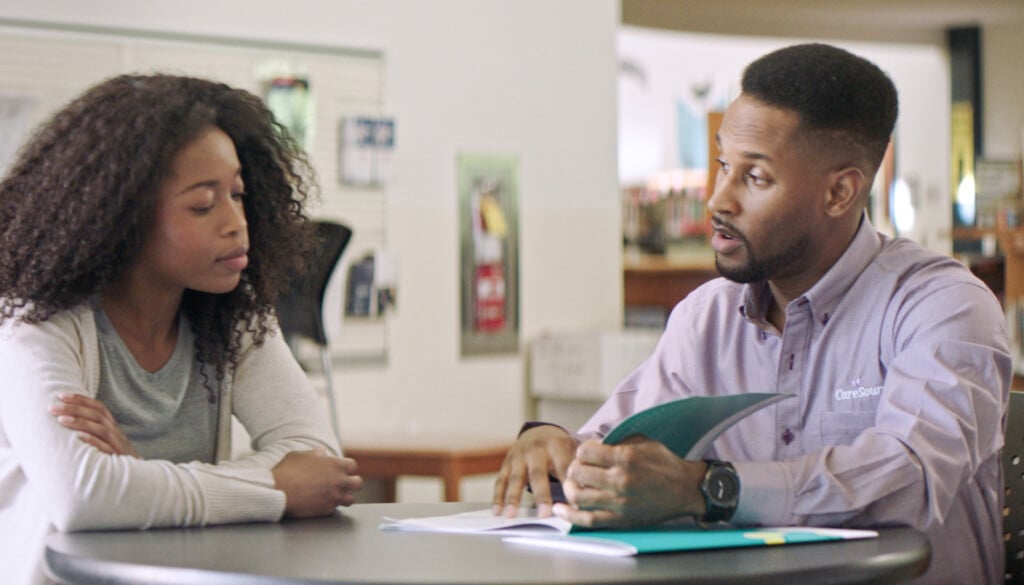 Health care should be about more than treating physical illnesses. It's about caring for the whole health of adults, children and the communities where they live.
Access to employment and educational opportunities, healthy and affordable foods, career counseling and job advice, a safe living environment and reliable transportation play important roles in the overall health for families.
For more than 30 years, CareSource has gone beyond traditional health care to help ensure members are equipped with the resources they need to be healthy and pursue their higher aspirations. Furthermore, with our nonprofit mission, we are not beholden to shareholders and can freely reinvest in our communities.
We are dedicated to creating and implementing comprehensive programs called CareSource Life Services that wholly address the unique challenges our members face. Offered to our members at no cost, these life-changing initiatives connect families to resources that aid in overcoming social, economic and environmental barriers — from securing full-time employment to caregiving support, food assistance, maternal health, behavioral well-being, transportation, housing, education/training opportunities, budgeting and more.
Addressing the whole health of a person is vital to reenergizing our health-care system for the benefit of all Floridians. When we go beyond the traditional definition of health care to address opportunities for health equity in addition to physical care, everyone benefits.
---
CareSource is a nonprofit, nationally recognized managed care organization with over 2.3 million members and administers one of the largest Medicaid managed care plans in the U.S. As a mission-driven organization, CareSource is transforming health care with innovative programs that address the social determinants of health, health equity and access to care. CareSource Florida Co. was formed to offer programs and products in the state of Florida.
---