Welcome To Tallahassee Tech
Florida's capital is a growing center for innovation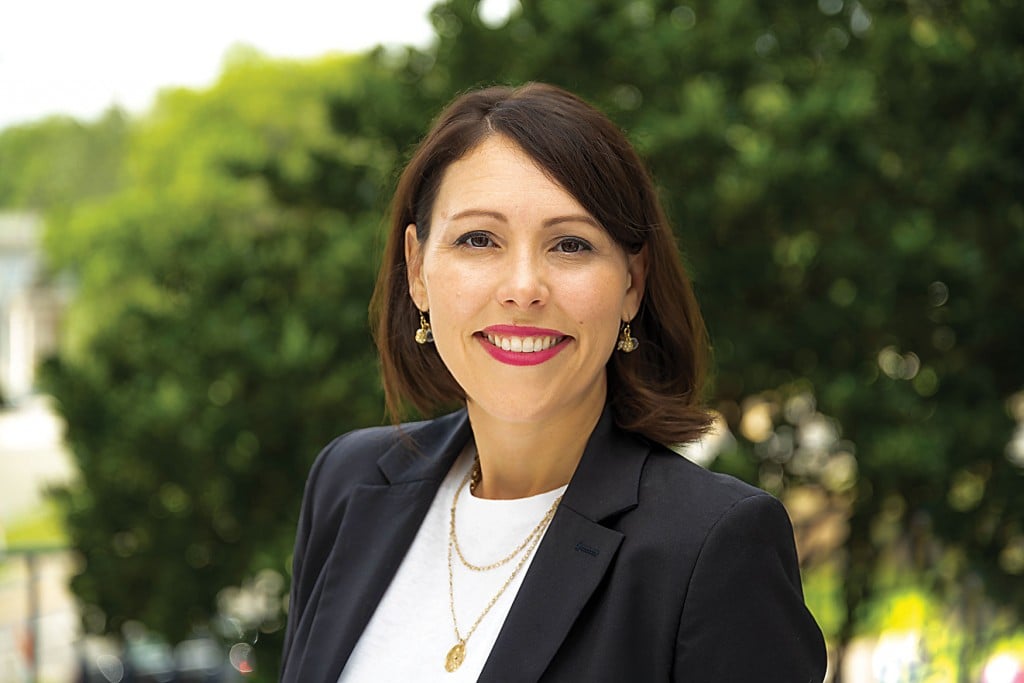 As Florida's capital city, Tallahassee is known for its dynamic quality of life, including award-winning parks with over 700 miles of trails full of scenic views, outdoor adventure, and a vibrant art and culture scene.
The Southern hospitality, larger-than-life festivals and delicious culinary scene readily win over visitors, but there's more to our community than meets the eye. With cutting-edge research centers, one of the top engineering colleges in the state and world-class universities, Tallahassee is uniquely positioned to cultivate an innovative business environment that thrives on research and development.
Even in the midst of a global pandemic, Tallahassee was voted one of the "Top 10 Best Cities in the South" by Southern Living magazine and one of the "Top 10 Best Places for Career Opportunities" by SmartAsset.
Here, innovation thrives as the product of strong collaboration across universities, business support partners and the local economic development organization that Tallahassee offers.
The Office of Economic Vitality, which I am proud to lead, is a joint City of Tallahassee and Leon County economic development organization. Our team focuses on local business support, economic inclusion, and highlighting our world-class innovators and research assets that drive our business development efforts.
Working with entrepreneurial ecosystem partners to identify business opportunities and leverage innovative research and a diverse talent pool, our community produces the best and brightest the state has to offer. A robust technology hub with an abundance of resources for business leaders and researchers alike, Tallahassee is a great place to raise a business and a family.
With strong industry assets minus a high cost of living, Tallahassee is an affordable community to call home. These assets include the National High Magnetic Field Laboratory (MagLab), the High-Performance Materials Institute, the Florida Center for Advanced Aero-Propulsion, and the Center for Advanced Power Systems — all located in Innovation Park. There's also Domi Station, TCC Center for Innovation, FAMU Technology Transfer & Commercialization, Jim Moran Institute for Global Entrepreneurship, and the FSU Jim Moran College of Entrepreneurship, both of which teach industry-leading curricula, host hackathons, hold numerous networking opportunities and energize a wealth of startup activity.
Simply put, Tallahassee is where innovative people and companies come to succeed.
In Florida's capital, you'll find a thriving tech business scene. Just look at the socks manufacturer DivvyUp. The class project turned unqualified success has set the standard for swag, growing their business into a worldwide brand through their pioneering small-batch apparel manufacturing process. DivvyUp has no plans of slowing down in Tallahassee since launching their new venture, That's My Buddy.
Companies, such as RMS/H-Wind, WeatherSTEM and Weather Tiger have pioneered meteorology tech, improving hurricane and crop futures modeling. Other companies, such as Ruvos, Inspired Technologies and Municode, have pioneered software for government and analytics and are used by the largest federal contractors and communities across the United States. At least six local technology companies have grown to over 100 employees: Mainline Information Systems, Automated Health Systems, Brandt Information Systems, CSG Systems, Marquis Software and PATLive/Tresta.
Danfoss Turbocor, which produces the world's first oil-free magnetic bearing compressor for the HVAC industry, has been a flagship archetype for a magnetics-to-manufacturing application, which has resulted in millions in sales and hundreds of jobs.
This international company recently selected Tallahassee at their "World Wide Center of Excellence" for research and development and is expanding their manufacturing space right next to the MagLab, creating over 230 new jobs and millions in new capital investment.
Tallahassee's technology sector has experienced fast-paced growth thanks, in part, to the long-term investment made throughout the community by the city, county, chambers of commerce, business leaders, OEV and many other partners.
For example, Tallahassee will be home to the North Florida Innovation Labs, a $17 million, 40,000-square-foot incubator, including wet labs, a tissue and bioculture room, engineering/light manufacturing spaces and a lab for prototype development.
The Leon County Research & Development Authority, along with the U.S. Economic Development Administration, OEV and the Florida State University Research Foundation, helped fund the project to attract and support innovative businesses and keep entrepreneurial talent right here in our community.
We are growing talent through our universities and K-12 schools by building synergy with our local private sector businesses to create what we believe will be one of the sharpest and most dynamic workforces.
As you will see in this special edition, Tallahassee is a world leader in technology as startups and established companies develop innovative ideas and cutting-edge products to compete globally. 
I invite you to come and discover the strengths of Florida's Capital for Business, Tallahassee, Florida.
Sincerely,
Cristina Paredes, Director, Office of Economic Vitality