Website Accessibility
The Americans with Disabilities Act has ramifications for the digital world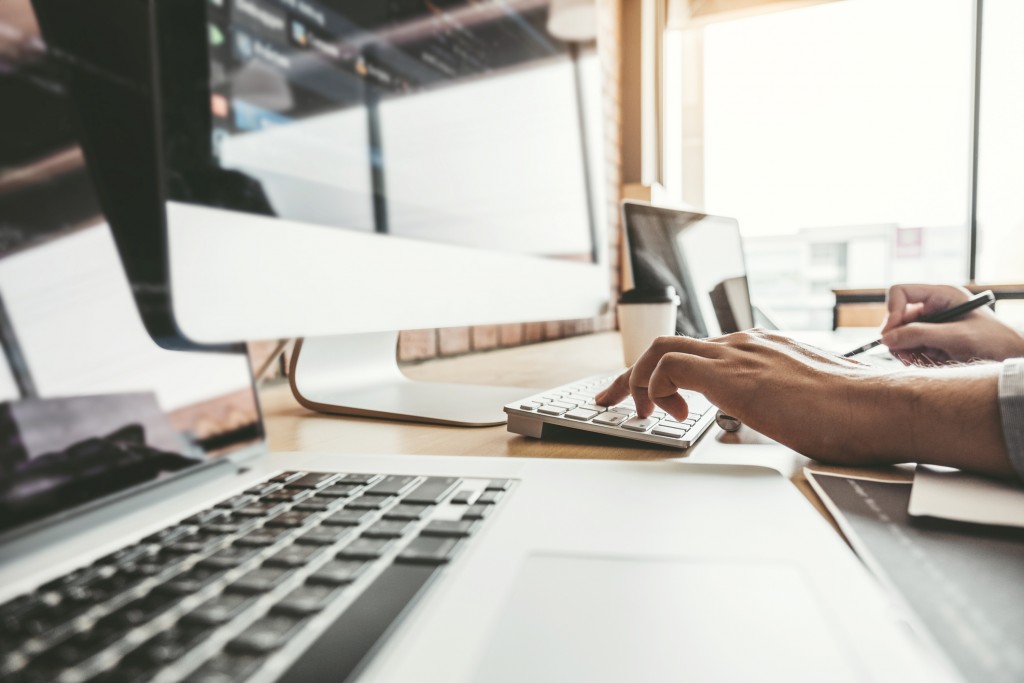 In the 30 years since the Americans with Disabilities Act became law, businesses generally have grown aware of requirements to comply with its provisions as they apply to buildings.
A relatively small percentage of businesses, however, have focused on the law as it applies to websites.
"Businesses are required to make their websites accessible by people of a wide range of abilities," said Nicole Robinson, an accounts coordinator and business developer at Compass Marketing & Consulting in Tallahassee.
"In the case of a building, access may be facilitated with a wheelchair ramp. Now, people are analyzing how best to make 'ramps' to the digital world."
Technological developments, including screen readers that interact with speech synthesizers and refreshable braille displays, are key to such access.
"We saw this trend coming, and we decided we needed to get out in front of it and be able to consult in this area knowledgeably," said Daryl Green, the agency director for Compass.
He tabbed Robinson to secure a CPACC professional certification in web accessibility from the International Association of Accessibility Professionals.
In so doing, Robinson became familiar with WCAG web accessibility guidelines and the particular global standards that the IAAP has established in connection with each.
Such specificity is helpful, Green said, because the ADA provides little guidance apart from its reliance on the nebulous term "reasonable accommodation."
Green noted that plaintiff attorneys have discovered digital ADA compliance lawsuits as a niche.
"They are filing lots of suits and seeing what shakes loose," Green said. "Meanwhile, the courts are behind on determining what may constitute a reasonable accommodation in this realm."
Green and Robinson recommend that businesses be sure to include an accessibility statement as part of their website. It provides people with someone to contact in the event they are having difficulty accessing a site.
"Going forward, we will automatically build websites so that they meet at least the first level of IAAP standards," Green said. "It's not a crazy amount of additional work.
"You need to be able to enumerate steps that you've taken to try to become compliant. An accessibility statement helps. Meeting at least the first level of accessibility standards further shows a commitment to offering a reasonable accommodation. If you've done nothing, you could be at the mercy of the court."
While litigation is a concern, so too is reputational risk.
Robinson noted reporting by TIME magazine, which visited the websites of the current round of presidential candidates and found that none was compliant.
For candidates billing themselves as inclusive, the resulting optics were far from optimal.
Green credited Robinson with changing the mindset of clients who viewed web compliance negatively as "yet another requirement I've got to meet."
"Making your site compliant is really an opportunity to, with a modest amount of effort, expose your brand to a significant population," Green said. "And that added exposure can be good for your bottom line."
Robinson added that, by providing descriptions of images on their websites or transcripts for videos, businesses effectively "help search engines understand who they are and increase search engine optimization."
Green predicts that ADA compliant websites will become a norm within a couple of years.
Added Robinson, "All of us may develop a disability in our lifetime, but that doesn't mean we would be willing to stop using the Internet. Being proactive about building accessible websites can ensure we won't have to."
Compass Marketing & Consulting
1711 Capital Circle NE, Tallahassee, FL 32308 | 850 878 3370 | CompassMAC.com