Visit South Walton is Experiencing A Growth Curve
South Walton's visitation numbers keep rising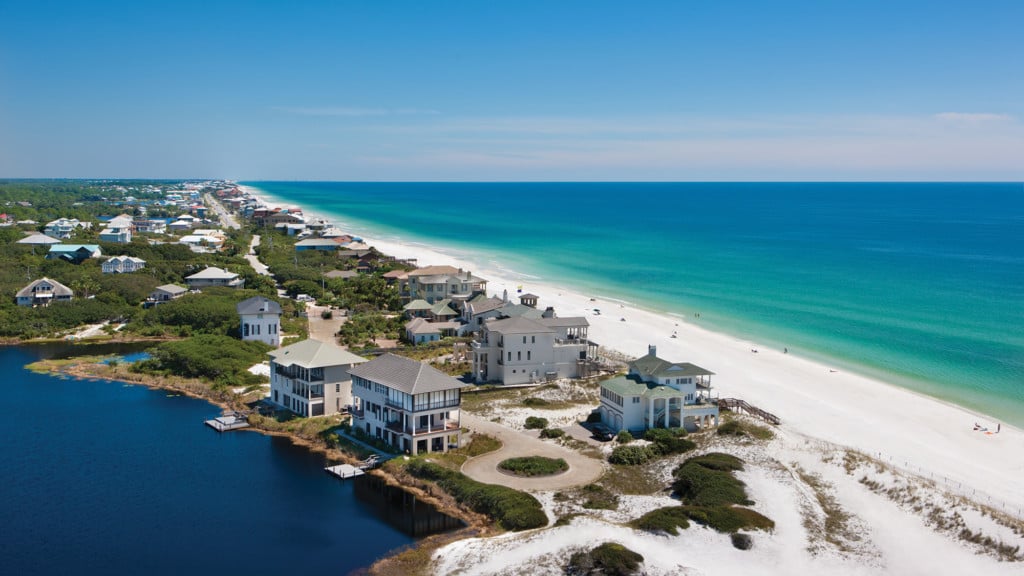 South Walton County is not a "Book Four Nights, Get Fifth Night Free" kind of destination, and the characteristics of their visitors reflect that reality.
The average annual household income among them is $223,600. Fully 75% of visitors stay in a condo or rental home. Only about half travel with children.
"To a huge extent, our biggest responsibility is to continue to deliver on our brand promise of a quality experience with high value," said David Demarest, the communication director for Visit South Walton, a bed-tax-funded tourism promotion organization. "We are not about deals."
That proposition works. Analysis performed for Visit South Walton by Downs & St. Germain Research for 2018 found that visitors spent an average of 6.3 days per stay in the market, and 39 percent have made 10 or more visits to the destination.
And, said Demarest, Visit South Walton has begun to ask itself the question, "How much is too much?" with regard to at least the summer season.
Visitation in 2018 grew by 4.1 percent over the previous year.
"That's a good number," Demarest said, "especially because we have seen growth in accommodations inventory. But South Walton will get to a place, especially given that we are 40 percent preserved land, where our numbers will plateau. We recognize that, and we're good with that."
Accordingly, Visit South Walton has begun to shift more of its budget to acquiring beachfront property, developing new beach accesses and generally refurbishing and beautifying the area.
"A lot of people don't know that the Timpoochee Bike Trail (which runs along 30A) is one of our projects," Demarest said.
Still, Visit South Walton is working to boost visitation from November through February and in late spring and late summer.
Event and targeted marketing will help fill those gaps, Demarest said, "and we think that business travel is going to be an important sector for us to continue to expand.
"Conferences are a great opportunity. Meeting planners choose destinations in much the same way that vacationers do. They just don't talk about it that way. They are going to a conference to continue their education, they will say, but they would like to do it in a pleasant place. They would like to enjoy local cuisine and, in many cases, they would like to stay beyond their conference and tack on a vacation."
The Sandestin Golf and Beach Resort, the Hilton Sandestin Beach Golf Resort & Spa and the newly opened Hyatt Place Sandestin at Grand Boulevard all provide meeting facilities.
Business people also gather at The Pearl in Rosemary Beach and at Watercolor.
"In many cases, we are best suited for executive retreats that involve a relatively limited number of participants," Demarest said.
"Small groups may opt to rent a five-bedroom beach house and hold their meetings there. That's a cool way to do it. We have private chefs that can cater events like that."
For the business traveler and the vacationer alike, South Walton offers advantages and experiences that Demarest suggested are, shall we say, rather continental.
"Think about the toll roads and the traffic in L.A. or Orlando or other major cities, whereas here you can ride your bike from Seaside to Grayton Beach," he said.
"Traveling from one community to another in South Walton is a lot like visiting towns in Europe. You are going to experience something different in each community. It's a low barrier to a high-quality experience."
To people Demarest may meet on press trips and at travel expos, he often describes the Emerald Coast as "closer geographically and culturally to Nashville than Miami."
Such explanation is often necessary. "There are still plenty of people in America for whom our part of Florida is still a blank spot on the map," Demarest said.
South Walton's "culture," perhaps surprisingly, is a "destination attribute" that visitors assign low importance and low ratings, according to the Downs & St. Germain research.
The attribute rated most highly is "white sand and blue water," while "comfortable place to unwind" is the attribute seen as most important.
Regarding "culture," Demarest said, "people may be comparing us to museums in Manhattan or even Santa Fe. I always say I don't want to compete with Napa on wine. Forty percent of South Walton is preserved land, but that doesn't mean we're going to compete with Yosemite. We don't have the Museum of Modern Art, but we've got the beach and we've got lots of great local artists and opportunities to buy art and view art and live an artistic lifestyle."
While the arts may not be visitors' chief reason for coming to the beach, "we think it is a huge value added and a point of differentiation for us when people get here," Demarest said.
For that reason, Visit South Walton is a big supporter of the Cultural Arts Alliance of Walton County and its efforts to produce events including Art Month South Walton in May and the Seaside Songwriters Festival in February.
"It's cold during Songwriters," Demarest said, "but people come here specifically for that event and they fill rooms and, in many cases, they buy homes afterwards."
Too, Visit South Walton is supporting the Walton County Commission as it takes steps outlined in what may be the most notorious House bill in the county's history — HB 631 — to formally establish the county's Gulf beaches as public.
"Everyone but the beachfront homeowners say that, of course, the beaches belong to everybody," Demarest said.
Another penny
The state, Demarest added, is determining whether Walton County qualifies to collect a "high impact" penny of bed tax reserved as an option for counties with low populations relative to the number of visitors they entertain.
If Walton County is deemed eligible, a super-majority vote of the County Commission would be required to tack the additional penny onto the existing 4 percent bed tax.
"Our neighboring counties are at 5 percent," Demarest pointed out. "We have one of the smaller bed tax rates among all the coastal counties in Florida. It makes sense to me to bring us in line with neighboring counties."
Proceeds from the additional penny, if it is approved, would be devoted to infrastructure improvements.
Generally, Demarest said, "Our goal is that local businesses be able to count on a consistent revenue stream throughout the year. We all want to be able to live here and, if you have children, you want them to be able to live here and have good jobs and that's only going to come from having a solid economic base.
"That base shouldn't just be tourism, but when you are looking to build your economy, you don't kill the goose that is laying the golden egg. You harvest those eggs. Tourism does a lot to attract new businesses to the area. If you look at the people who move here and start a business, the first time they came here was on vacation."
Indeed, Walton County tourism generated nearly $4.7 billion in spending in 2018, provided county government with 67% of its revenue and accounted for a whopping 77% of retail spending.
"It's hard to ignore the value of tourism," Demarest said.
Growth in visitation has resulted, in part, from the addition of more direct flights linking area airports with cities including St. Louis, Houston and Dallas.
"Texas is a huge emerging market," Demarest said. "Atlanta is our No. 1 city for visitors, but Texas is our No. 1 state.
"If you talk to someone in Texas, everything is better and bigger there. They have the best barbecue, the best-looking people. But beaches are the one thing that Texans are not super proud of. They concede that we've got the best beaches.
"They don't even put up a fight."