Valeria Lento, 27, Pensacola
Director of Communications, Visit Pensacola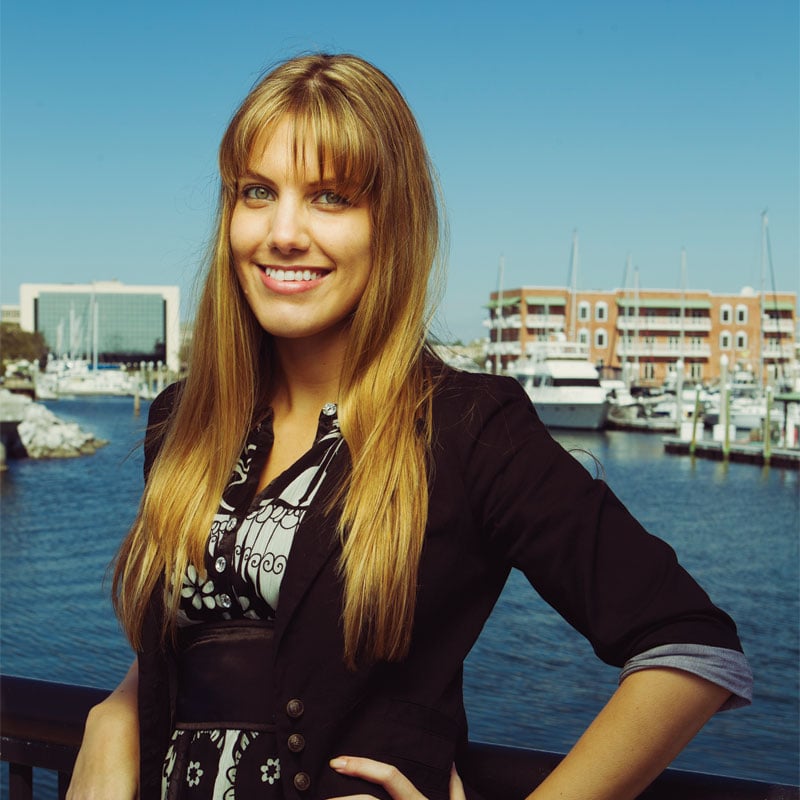 Business Philosophy Be transparent. Be kind. Do well.
Definition of Success In the words of Samuel Beckett, "Ever tried? Ever failed? No matter. Try again. Fail again. Fail better." Success isn't about not making mistakes, it's about learning from them. It's best defined in that moment when, following a fall, one decides whether to get
back up again.
Role Model/Mentor My mom has been my lifelong role model. I hope to grow up to be the honest, generous, selfless and loving woman
that she is.
Hardest Lesson Learned No question is a stupid question. I think we have a natural tendency to hold back our curiosity for the fear of sounding uninformed. But, the less you ask, the less you know.
Career Since I was little, even before I spoke English, I wanted to be a writer. Later, in high school, I began cultivating my affinity for the written word with the goal of becoming a journalist. Somewhere between my junior year and getting accepted into the University of Florida's College of Journalism and Communications, I felt strongly that the field of public relations was my ideal career fit. So far, I haven't looked back.
What advice would you give your 16-year-old self? Don't fret so much about the future. It has a magical way of working itself out in the most beautiful of ways. Trust yourself. Nurture yourself. Be true to yourself. The best is yet to come.
Inspiration My parents. They have always been my rock and are my biggest cheerleaders. Without their sacrifices, I wouldn't have the opportunity of being in this country today, living out their American Dream.
Northwest Florida Business Growth Let the world know about all the unique offerings this beautiful destination has to offer. From rich history and exquisite cuisine to art and culture, spas and world-class accommodations, Northwest Florida offers a year-round vacation experience unlike any other — served with a dollop of Southern charm and against a backdrop of sugar-white beaches.
Fun I'm happiest when I'm surrounded by loved ones, good music, good books, coffee and the sun.