Unbridled Optimism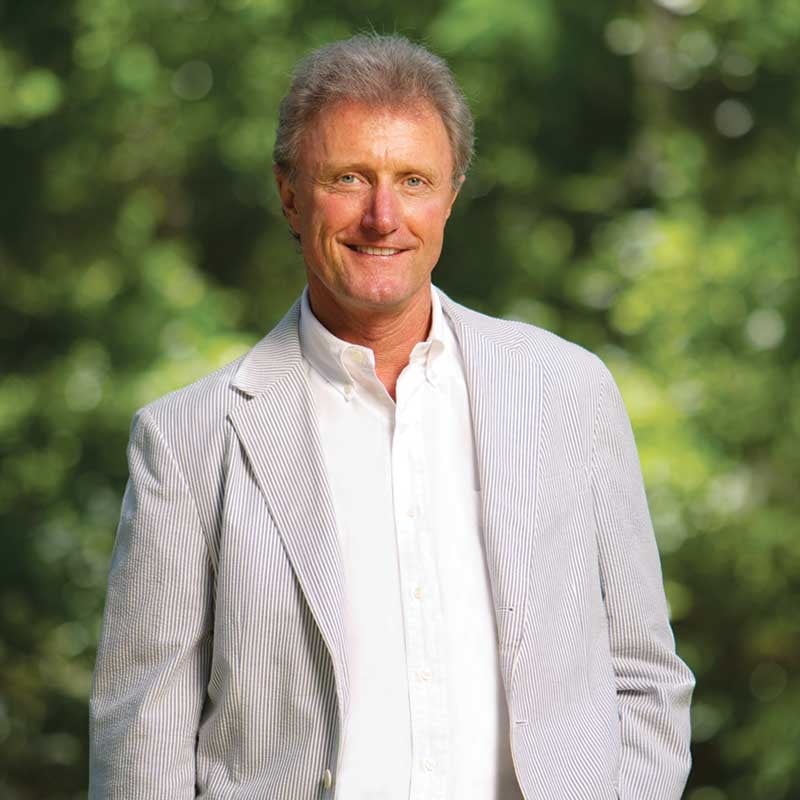 Freedom lovers' confidence keeps tomorrows coming
As I reflect on another year coming to a close, two realities — one very sobering and the other a cause for celebration — are at the top of my mind.
The first is the frightening, senseless and seemingly ceaseless disruption and fear-mongering on the world stage.
The second, and it will be the primary focus of my remarks here, is the optimism and resilience of freedom-loving people here in the United States and elsewhere. Notwithstanding violence so abhorrent that it nearly defies comprehension, we have the confidence that light will triumph over darkness.
We bring children into this world, invest in homes, pursue college degrees, commit to relationships and build businesses, all given our unrelenting belief in tomorrow.
I relate especially closely to the leap of faith one takes when establishing a business, the calculated risks associated with expanding a business and the versatility and adaptability required to keep the doors open given today's unprecedented rate of change.
I was amused to read a story written by a member of the Rowland Publishing team for publication in the Panama City Beach Visitor's Guide, one of a growing number of client projects that RPI has been fortunate to take on in recent years.
The story concerned an Air Force veteran who retired from active duty after 28 years with a desire to become a self-employed businessman. He acquired a dilapidated old liquor store and converted it to a cheers bar where military veterans, especially, flock together.
The now-tavern owner earned a master's degree in business administration while in the service, but he found that nothing really prepares you for entering the business world as an entrepreneur with 99 percent enthusiasm and 1 percent experience.
You just have to take the plunge.
I read that and thought back to the time when I purchased Tallahassee Magazine. I took some huge gulps back then but forged ahead and, thanks due to the many fine people who have worked for me through the years and work for me today, we have succeeded in growing a business from one man and his MacIntosh to an enterprise that employs 40 people.
That success, too, is a function of the business climate in which we operate. Unless businesses generate earnings and invest some of that money in advertising, I'm in dire straits.
And that business climate results in large measure from the state that we call home and its policymakers.
Florida is doing well.
Our state's private-sector job growth rate of 3.9 percent in June was the highest among the 10 most populous states in the country — including California and Texas — this, according to the state Department of Economic Opportunity. That growth rate is much higher than the national rate of 2.5 percent.
A total of 265,200 jobs were created in Florida over the 12 months ending June 30 and the state's unemployment rate stood at just 5.5 percent.
Now, some may want to say that "Florida" created those jobs and the state does play a role in leading businesses to land here. But the majority of those paychecks resulted from business people and entrepreneurs taking big gulps and committing to expanding plants, growing distribution, adding a product line, devising a new revenue stream.
So, permit me to give a hearty shout-out to those two-at-a-time or five-at-a-time or 10-at-a-time job generators who truly are the backbone of the state's and the nation's economy.
And, I would be remiss if I did not acknowledge my good fortune in living and working in Northwest Florida, a region characterized by both superior quality of life and an abundance opportunities for responsible and sustainable growth.
The 20-40 year future of Northwest Florida is so bright that I need sunglasses every time I look toward what is dawning. We are at the right place at the right time with foundational assets that will enable quality growth for many generations to come. You will only get as big as you think you can, so begin by thinking big.
Onward and upward in 2016. Keep the faith.