The Ships Chandler to Break Ground on Second Phase of Freeport Marine and Service Center
Wednesday, March 8 at 9:00 a.m. at 17309 US Hwy 331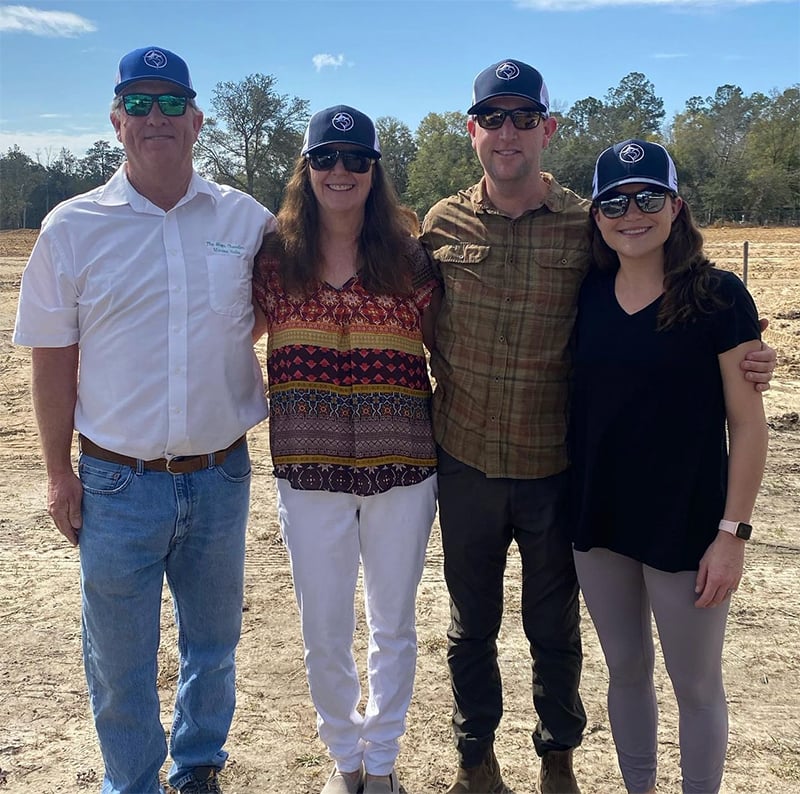 The Ships Chandler will break ground on the second phase of their marine and service center, located at 17309 US Hwy 331 in Freeport, on Wednesday, March 8 at 9 a.m.
The Ships Chandler originally broke ground on the first phase of the project in March 2021. Constructed by Chapman Building and Consulting and designed by Philip Spann and Associates, the new marine and service center is situated on over 14 acres of land and supplies the area with fishing and pontoon boats, outboard motors, engine services, and much more. 
The second phase of the project will consist of a 12,000-square foot building dedicated to engine repowers, electronics rigging, gelcoat and fiberglass work, as well as boat customization. The second phase will also include a covered boat and RV storage area with 170 spaces that can fit up to 60-foot vessels. 
"We have always loved the customization and refit side of working on boats," said Peter Wright. "The new building will give us a dedicated space to house and work on the more in-depth projects we do with boats, including fiberglass, painting, and electronics."
The Ships Chandler is a family-run boating and fishing business that originated in Destin in 1980. Currently owned by Peter Wright, the business was started originally by his father. Peter Wright Jr., Peter's son, is also a prominent figure in the business. As a family-owned and operated company, The Ships Chandler prides itself on their hard work while supplying their customers with the best service in the area. With over four decades of experience, The Ships Chandler staff knows the best boats for Panhandle area fishing, and what the best tackle, bait, and locations are for what's biting that season.