The Magic Wand of Bit-Wizards
Award-winning local tech company leverages expertise to build national brand reputation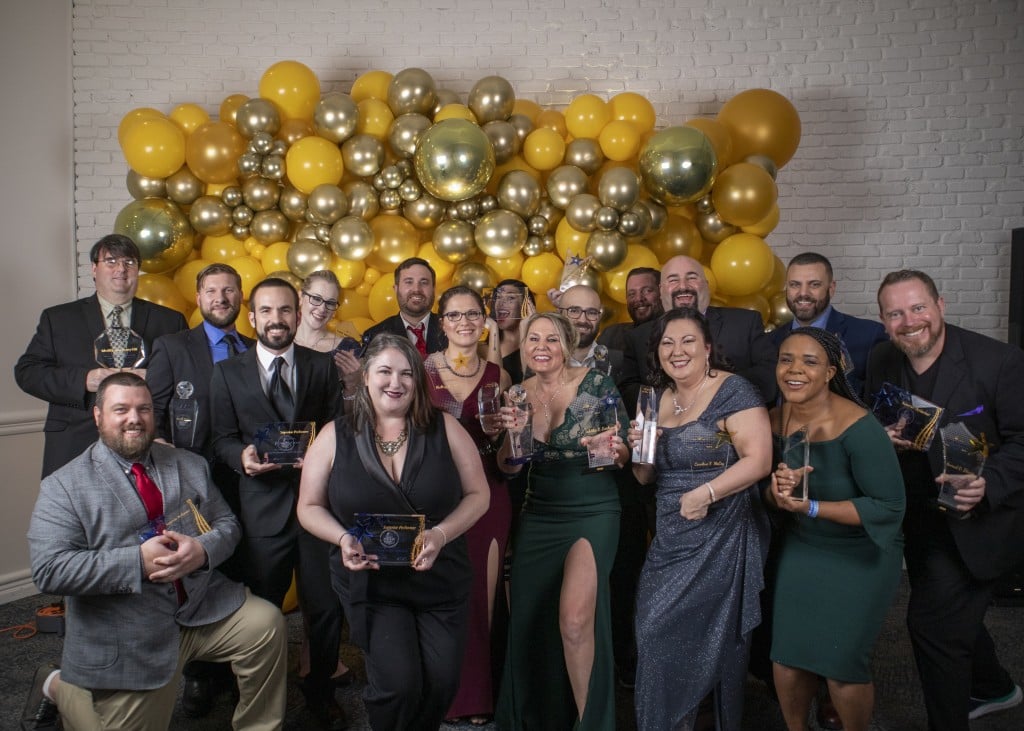 Founded on Friendship … and Pizza
When local childhood friends Vince Mayfield and Louis Erickson outlined a business concept on a napkin during a kids birthday party at the Chuck E. Cheese across from the Santa Rosa Mall in 1997, neither imagined their fledgling plans would unfold into a magical 20-year entrepreneurial venture of grit and relentless persistence.
These military veterans fully leveraged their expertise — Mayfield, animated and spontaneous, a Notre Dame MBA graduate, mathematician and software engineer — Erickson, reflective and analytical, a math and computer science whiz — to become bootstrap entrepreneurs. Over three years, they thoughtfully laid the foundation for a software engineering firm where "innovation and creativity would flourish, and proven engineering methods would deliver quality solutions 'on time' and 'on budget.'"
In 2001, Mayfield and Erickson incorporated Bit-Wizards as a Florida corporation, becoming one of the first technology companies in Northwest Florida. Mayfield serves as the Chief Executive Officer, and Erickson is Chief Operating Officer.
"While in the military, we saw how camaraderie, esprit de corps, a sense of purpose and a mission bonded everybody together as part of something bigger than themselves. It was almost like a family," Mayfield says. "We knew that people who like one other, have fun and do things well together are more successful and productive. And we wanted to create a business with an environment like that."
For 12 consecutive years,
Bit-Wizards has ranked in the Top 10 of Florida Trend's best places to work, and it consistently makes Inc. magazine's list of the Top 5,000 fastest-growing privately held companies. In addition, Emerald Coast Magazine readers this year voted Bit-Wizards as the Best Computer Service/Tech company.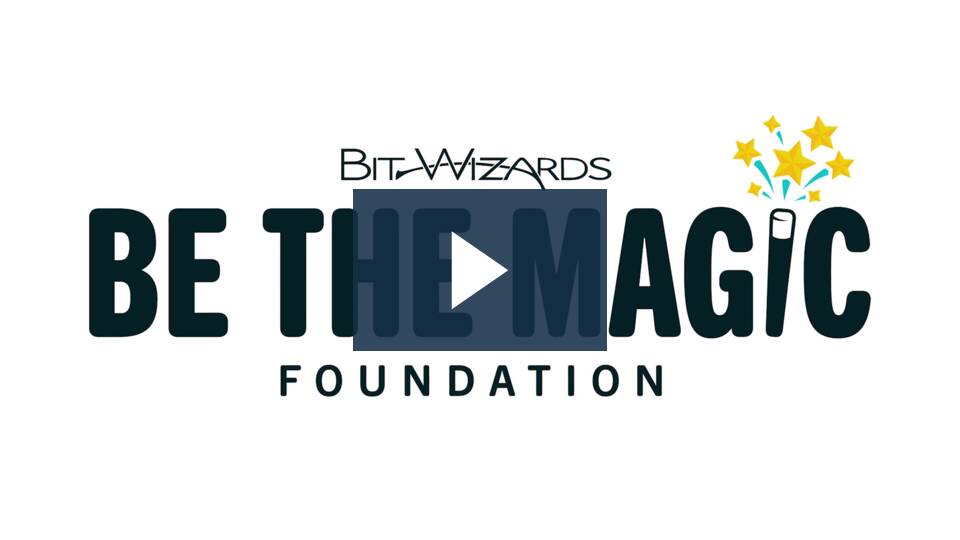 Be The Magic Foundation Announcement | Bit-Wizards
Wizards in the Making
What's in a name? As Erickson tells it: "I had a UWF professor who would ironically say, 'Then you stir the magic smoke.' So, we started joking, 'That's why we're wizards!' In the end, we conjured the idea of being wizards because we're spreading magic." Ultimately, the name Bit-Wizards captures that irony with the tagline: It's not magic, it's dedicated talent.
Bit-Wizards is spreading even more magic with the launch of its Be the Magic Foundation. Formed in May 2021, its mandate is to give back to the Northwest Florida nonprofit community through time, talent and monetary donations.
"We believe a rising tide floats all boats," Mayfield says.
Triple Threat Talent
Though Bit-Wizards is a famously fun place to work, it is not a football franchise … yet. That said, it does actively recruit "triple threats." "These are people who are self-motivated technology experts and are self-managed," Mayfield explains. "They can do the job, work effectively with teammates and communicate effectively with customers."
A managed Microsoft Gold Partner, Kentico Gold Partner and HubSpot Partner, Bit-Wizards hires only top-shelf talent. The knowledgeable staff is highly trained, receives continual education and maintains the latest technical certifications. Those who make the cut and join this elite 57-member team must be able to deliver "white-glove service consistently."
"In our 21-year history, we have never had a failed project," Mayfield assures.
An Extension of Your Business
Bit-Wizards began as a software engineering company, but it now has four core service pillars: software development, managed IT, technology infrastructure and digital marketing. If you want to develop an app, build and market a brand, secure your computer network or move data to the cloud, Bit-Wizards can do it and more.
"We come on as a partner, an extension of your business," says director of digital marketing Heather Ruiz. "We assess the problem, assemble a team of experts to create a solution and then ensure we properly prepare the company to take ownership of it, or if invited, we will continue to manage it."
A Trusted Partner
There's a reason Anheuser-Busch, CSX, Step One Automotive Group, Mitsubishi, TSA Consulting Group, Publix, Bealls and other national name brand businesses entrust this Fort Walton Beach-based tech company with their business.
"Professional service is about the transfer of trust. Any time you provide a professional service, it's all about delivering on what you say you're going to do," Mayfield says. "At Bit-Wizards, we strive to educate our clients to make sure that they fully understand 'the why' behind our recommendations. We work to earn each customer's trust so that they'll not only give us their business but also see us as their trusted technology advisor and let us do what we do best to make them successful."
Bit-Wizards | 13 Memorial Parkway SW, Fort Walton Beach | BitWizards.com | (850) 226-4200