Tell Your Story Your Way: Guy Harvey Magazine
Publication promotes responsible stewardship of resources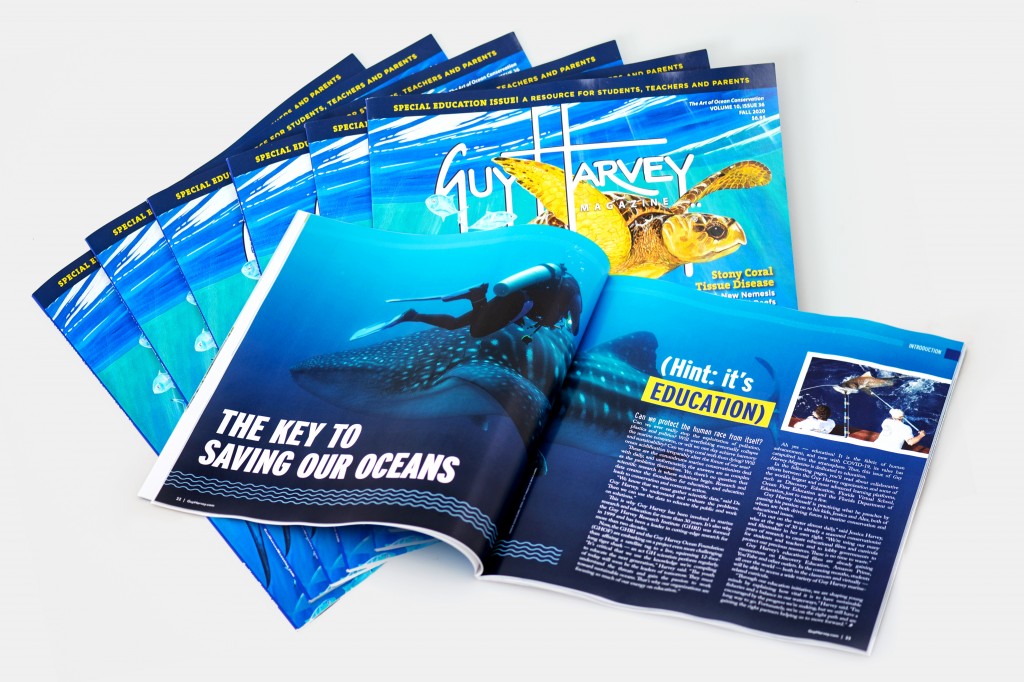 Guy Harvey Magazine is focused on fishing, boating, scuba diving and marine conservation and is produced per the exacting standards of Dr. Harvey, whose paintings adorn the cover of the publication. The photography must be spectacular, the writing must be crisp and the design, engaging. Articles address gear, travel, tournaments, apparel, seafood recipes and sustainable fisheries. The magazine, for example, demystifies the development of fishing regulations and promotes the consumption of overlooked species so as to relieve pressure on the big three: tuna, salmon and shrimp. And, the magazine serves to keep readers informed about the important work of the Guy Harvey Ocean Foundation.
The partnership with Rowland Publishing has been transformational for Guy Harvey Magazine. Their sales team did such a phenomenal job that we were able to add pages and increase our print count to give more value to both the readers and our advertising clients. I've also been incredibly impressed with the organizational structure they brought to the table in addition to highly professional layout, design and editorial teams. I've been publishing the magazine for 10 years and am so pleased to be working with such a talented group of people. The transition was seamless, and we're looking forward to many years of collaboration


Fred D. Garth
Founder and Editor-in-Chief
Guy Harvey Magazine
From my perspective as an artist, I've been very impressed with Rowland Publishing's talented designers. The magazine is both striking and aesthetically pleasing, and our readers have been extremely positive in their response. We're lucky to be working with such a professional group of people.

Dr. Guy Harvey
Founder and President
Guy Harvey Enterprises/Guy Harvey Ocean Foundation
Do you need help with a custom publishing project?
Contact us today to learn how Rowland Publishing can help make your upcoming project a success.
For more information, visit RowlandPublishing.com.