Tallulah CBD + Delta 8 Is The Latest Buzz in Tallahassee
Second location opens bringing the future of hemp to the here and now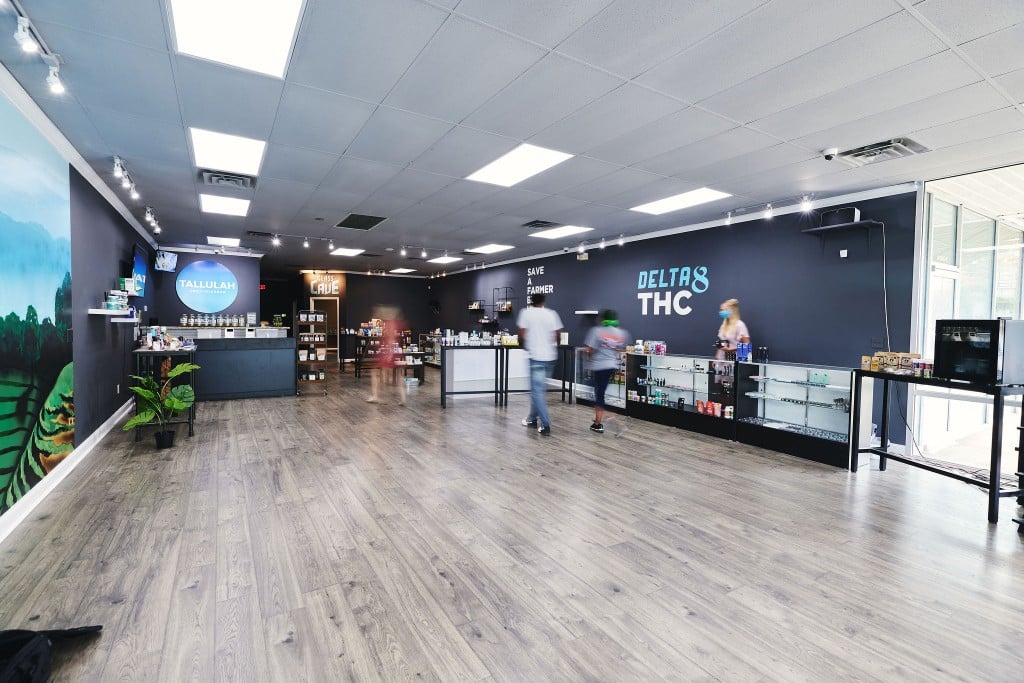 Almost at her second year in business, Ashley Guy, owner of Tallulah CBD + Juicebar, has been greeted with so much success that opening a second location was warranted. Guy arrived on the scene as the largest CBD source in Tallahassee, and her leading sales in the region of Delta-8 have propelled her into a second shop set to open May 1. 
The new Bannerman Crossings location will specialize in Delta-8, a federally legal THC product. Where Guy has enjoyed success from CBD sales, the business skyrocketed with the introduction of Delta-8 at the end of 2020. Delta-8 provides the calming
and euphoric experience found in cannabis without the possible negative, psychoactive effects. 
You do not need a medical card because it is legal and accessible to all ages. For these reasons, Delta-8 is given the tagline, "the future is now." The new store will carry Delta-8 products such as vape cartridges, lollipops, gummies, chocolates, edibles, oils, dabs, distillates, flower, pre-rolls and more. 
"What sets Tallulah apart from other retailers is we sell only the premium, best brands and products available," said Guy. "Other companies sell products with harmful ingredients, but we research every product to ensure it's clean and high quality."
It is evident that customers appreciate this attention to detail as Tallulah is a leading Delta-8 retailer in the South with people not only coming in from all over Tallahassee, Georgia and the Southeast. 
"We've become a trusted brand that is really catching on because we offer a wide range of quality products that are targeted at sleep, stress, anxiety and pain." said Guy. "From Kratom to the new Delta-10 THC, Tallulah has it all."
To Guy and her customers, the new location at Bannerman Crossings just made sense. The area is up and coming, fostering a flourishing community of entrepreneurs. With shopping and dining options, it's an area where people enjoy spending time. Tallulah CBD + Delta-8 will be the first CBD shop in north Tallahassee. 
On May 1, Guy will welcome in the community during a Grand Opening Celebration from 10 a.m. to 10 p.m. Throughout the day, guests can enjoy free CBD products, raffles, 10% off all Delta-8 products, a ribbon cutting done by the Big Bend Minority Chamber of Commerce at 4 p.m. and DJ Demp will be live at 7 p.m. The new location is 3447 Bannerman Road, Suite 102. 
To learn more about Tallulah CBD + Delta-8 visit: https://tallahasseecbd.com/ and https://tallahasseedelta8.com/.