TOC Panama City
Tallahassee Orthopedic Clinic to open two new offices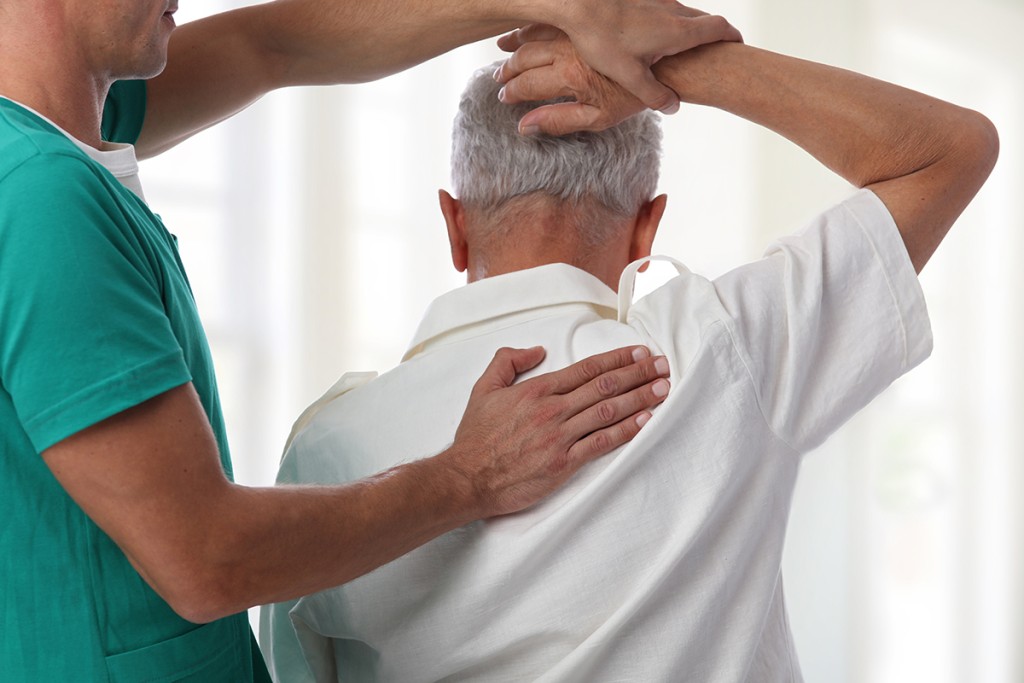 Michael Boblitz, chief executive officer of Tallahassee Orthopedic Clinic (TOC), continuously seeks ways to serve patients best. In doing so, he took to a map of Northwest Florida to track the patients' points of origin. Tracing map lines quickly became blueprints for two new offices in Panama City and Panama City Beach.
TOC was opened in 1974 by Dr. Doug Henderson and Dr. Tom Haney, who saw the need for an orthopedic clinic specializing in sports medicine in a region with a wealth of high school and college sports teams. Today, between eight offices in Florida and Georgia, there are 32 physicians, 47 physician extenders and over 300 employees.
The TOC Panama City office at 2011 Harrison Ave. will open in October of 2022. The TOC Panama City Beach clinic is estimated to be in operation by the fall of 2024 at the intersection of SR79 and Arnold Road. This will bring the total to ten clinics.
The TOC Panama City Beach location is in conjunction with Tallahassee Memorial HealthCare, Florida State University College of Medicine and The St. Joe Company. The 80,000-square-foot building will house TOC on the second floor with primary care on the first, cardiovascular on the third and surgical care on the fourth floor.
"Panama City Beach is growing by leaps and bounds with a lot of promising development happening," Boblitz said. "It seemed like a great opportunity to open two offices to serve not only Bay County but the other growing adjacent counties as well, such as Walton and Gulf, to fulfill our promise to keep people healthy, active and strong through prevention, preservation and wellness."
These offices will replicate the Tallahassee office over the next few years, offering comprehensive care in the areas of joint reconstruction, sports medicine, regenerative medicines, diagnostic imaging, hand and wrist, foot and ankle, pain management, orthotics and prosthetics, shoulder and elbow, pediatric orthopedics, concussion, spine and back, trauma, physical therapy and more.
Boblitz is excited to welcome Eric A. Branch, MD, specializing in orthopedic sports medicine, alongside Ryan Price, MD, specializing in pediatric orthopedics, and Andy Borom, MD, specializing in foot and ankle surgery, to the TOC Panama City location, beginning services in October.
With more doctors coming on board and an array of services, the idea is that patients receive total orthopedic care in one location rather than bouncing from office to office, which Boblitz refers to as the "ping-pong effect."
Alongside convenience, the clinic has a clear vision to be a trusted partner to all who cross their doors by becoming a leading value-based organization that embraces cost reduction, quality and clinical experience.
"Access to all is very important to us," Boblitz said. "We provide easy access to high-quality physicians who practice affordable medicine."
To achieve this goal, they've established themselves as the only orthopedic clinic within a wide radius that accepts all forms of insurance and Medicaid, along with instant access through the TOC Orthopedic Urgent Care Clinic, referred to as "TOC Now." Further, the TOC online scheduling service allows the community to avoid antagonizing phone calls by easily scheduling an appointment with any provider of choice, 24 hours a day, from a mobile and desktop device (teamtoc.com). "Our $400 MRI, for example, saves patients with high deductible insurance plans about $1,600 (or more)," Boblitz said.
Through the clinic's sports medicine outreach program, they serve over 42 Big Bend schools and are the official team physicians of Florida State University, Florida A&M University and Tallahassee Community College.
In turn, the TOC Foundation was created as a nonprofit 501(c)(3) to raise funds through charitable gifts, grant writing and fundraising events to provide for education, research and community service projects that involve, health, wellness, prevention and rehabilitation of sports injuries.
An additional unique program is the Worker's Compensation Program, which 18 of the surgeons participate in to assist with timely case management and prompt care.
"We've provided quality care to the 850 region for many years, but this is just the start of the legacy we intend to leave in Panama City and Panama City Beach when it comes to orthopedic care," Boblitz said.
---
TOC Panama City Office
2011 Harrison Ave., Panama City, FL | (850) 691-4188 | TEAMTOC.com
---
---