Tallahassee Has Come A Long Way
An explosion of economic development is quickly transforming Tallahassee and Leon County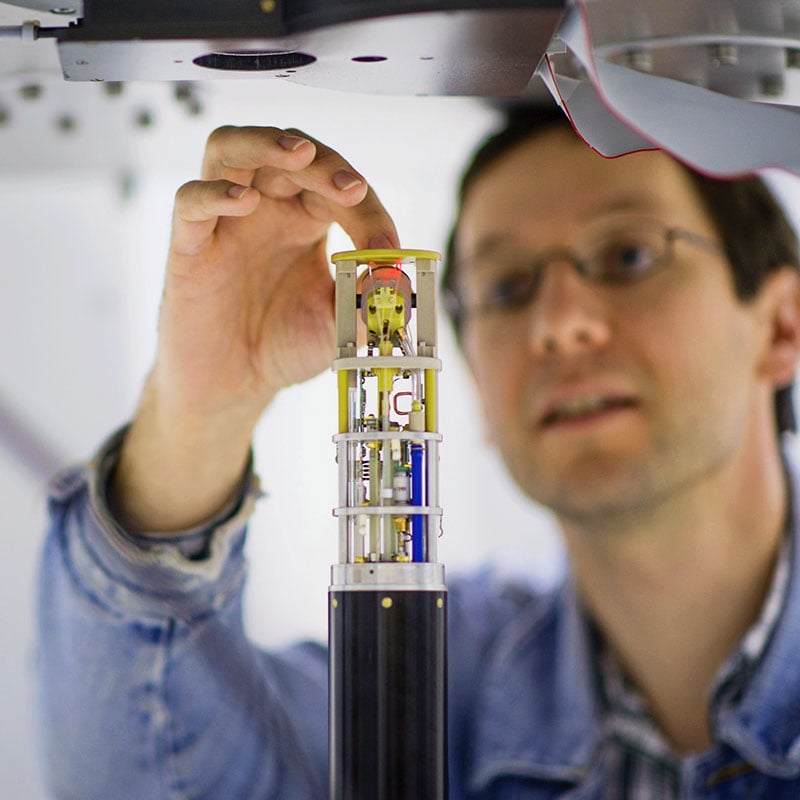 Ben Pingree was born in Tallahassee and remembers the way it used to be. Long before Gaines Street began its transformation, long before CollegeTown was a twinkling in some developer's eye, long before anyone even considered a concept known as Cascades Park or Innovation Park or the Mag Lab.
Today, he can't conceal his excitement over the transformation of his town and county.
"I have seen the changes in terms of economic development and quality of life. It's happening!" says Pingree, who in August took over as executive vice president of the Economic Development Council of Tallahassee/Leon County (EDC). "This job at this time is really thrilling. You really get the sense we're in a great place, we're on the verge of something in terms of private investment and private economic development that is different than anything I've seen in my lifetime."
Indeed, Tallahassee and Leon County have come a long way.
Among the catalysts for economic growth have been the research and development efforts of Florida State University, Florida A&M University and Tallahassee Community College. The Mag Lab alone has had a $250 million impact. Startup companies from Domi Station, the county's first business incubator, have generated $3 million in revenue. The 1,000 acres surrounding Tallahassee International Airport are being evaluated for development opportunities. New economic endeavors range from small startup companies to international businesses. Plans are in the works for a new arena district.
Nearly everywhere one looks, there is development and growth. The urban core and the population are growing. The population of the Tallahassee area is 284,000, which is a 3.1 percent increase over the last four years and a more than 20 percent increase since 2000. And signs of the county's growing economic prosperity can especially be seen spreading east and further north.
Over the past 20 years, the city's commercial property values have increased by 118 percent to nearly $2.4 billion, and the number of commercial parcels has jumped from 2,613 to 4,067. And while Tallahassee was once known primarily as a government town, 52 percent of the area's economy is now driven by private enterprise while government's influence has dropped to 32 percent. The gross domestic product in the four-county region dominated by Leon County went from $13.4 billion in 2010 to $14.2 billion in 2014, with $9.3 billion of that coming from private industry.
"We're on a long-term journey," says Jim Murdaugh, president of Tallahassee Community College who served the past two years as chairman of the EDC. "But look at how far we've come. The key word is stability. We are in the first stages of the next growth."
Looking ahead, First Commerce Credit Union CEO Cecilia Homison, the new EDC chair for the coming two years, wants to focus on taking note of the region's assets, finding ways to keep new FSU and FAMU graduates in town, retaining companies and helping them expand by assisting them in understanding what local help is available to them.
"The EDC will continue to elevate its game," she told those who attended the EDC's annual meeting. "This is a team effort. We need to provide results."
The Game Changer
In November 2014, Leon County voters agreed to extend a penny sales tax past 2019 and set aside 12 percent of the funds for economic development projects. There is a potential for the money to result in more than 8,000 new jobs with a positive economic impact of $1.1 billion.
While the term "game changer" may have been a bit overused, Stewart Proctor, principle of Structure Commercial Real Estate and Property Management, says it's an appropriate description of the sales tax extension vote and the community's commitment to promoting economic development.
"It could have an extremely positive impact," he said. "There's no doubt it was an excellent decision the voters made to approve that. (Game changer) sums up the opportunity, for sure."
Steve Evans was chair of the county's 18-member sales tax committee that recommended the 12 percent of revenues raised from the tax be set aside for 20 years to foster economic development projects — a fairly new concept that is expected to result in about $90 million.
"What we've done is to really begin identifying the economic vitality and the opportunity we have ahead of us in a way we never had in the past," Evans says. "The good news is (the sales tax debate) created a lot of enthusiasm in the community, focus."
Not only is a new economic energy in the region, there is also a new focus on bringing investment dollars into the community.
"Given we're the third largest state, it's not right how little money is invested here," laments David Lawon, co-founder and CEO of NewSci, provider of Insight-as-a-Service to the education, health care and social sectors. But that changed in August, when the two-year-old company became the first startup to receive funding ($500,000) from members of the Tallahassee chapter of the Florida Angel Nexus, a statewide network of angel investors seeking to invest in high-growth ventures.
NewSci was clearly a great investment opportunity due to its seasoned management team and large market opportunity, explains Matt Johnson, a Nexus founding member. He adds that NewSci's successful seed round is indicative of the changing investor culture in and around Tallahassee. "This is a milestone moment for startups and angel investors in the Tallahassee community," Johnson says. "Already we are seeing more local startups attracting local investment, which is critical to the long-term growth and vitality of the economy."
Future Direction
During her two-year term, Homison wants the EDC to focus on helping the area's entrepreneurial community while fostering research and commercialization of locally produced products. When looking to recruit new companies to move to the area, she knows that many will want to locate near where research is being performed that is relevant to their products.
"We need to take inventory of our assets and maybe contract with a site selector," she says. "We also know that new graduates are approaching the workforce differently. They're looking for an incubator like Domi. We need to look at what's in place."
She is also setting up a task force of entrepreneurs to help the EDC craft a pipeline of support for entrepreneurial efforts and wants to see the EDC of Tallahassee/Leon County accredited by the International Economic Development Council, which only three other Florida counties have managed to achieve — The Beacon Council (Miami-Dade County's Economic Development Partnership), the Economic Development Board of Palm Beach County and the Metro Orlando Economic Development Commission.
Evans suggests that the region get better at celebrating the victories it does have but adds that community leaders are now recognizing the need to look to the future, not focus on problems of the past.
"What they're all now recognizing is what it needs to be, and how are we going to get there," he says. "I'm a great believer in the field of dreams. You first create a high vitality infrastructure that focuses on identifying skills and strengths, developing an economic engine that can fund where appropriate. You start creating that kind of environment, that kind of visibility within the community and the outside world will find you."
Pingree agrees the county needs to take stock of "how we market ourselves to the world" and, along with Homison, talks of the need to provide the community and outsiders with the technical data, to be updated quarterly and publicly displayed, that shows where the county's job market and economy is headed.
"Part of our job is marketing about economic vitality," he says. "We do believe we are world class in certain areas. We are an All American City. We're on the cusp of being an all American city for business, especially in research, health care and IT. And we're going to go market the heck out of it.
"If you say to a private investor that we've got a great area for development, come look at it, that's one conversation," he adds. "If you tell the same investor we've also created TIF (tax increment financing) districts and put tens of millions of dollars into public improvements and we have beautiful green space, an exceptional quality of life, a highly trained workforce and low cost of doing business, now you're really getting somebody's attention."