State Freezes Insurance Rates After Michael
As local communities are working to rebuild, insurance will be the least of their worries.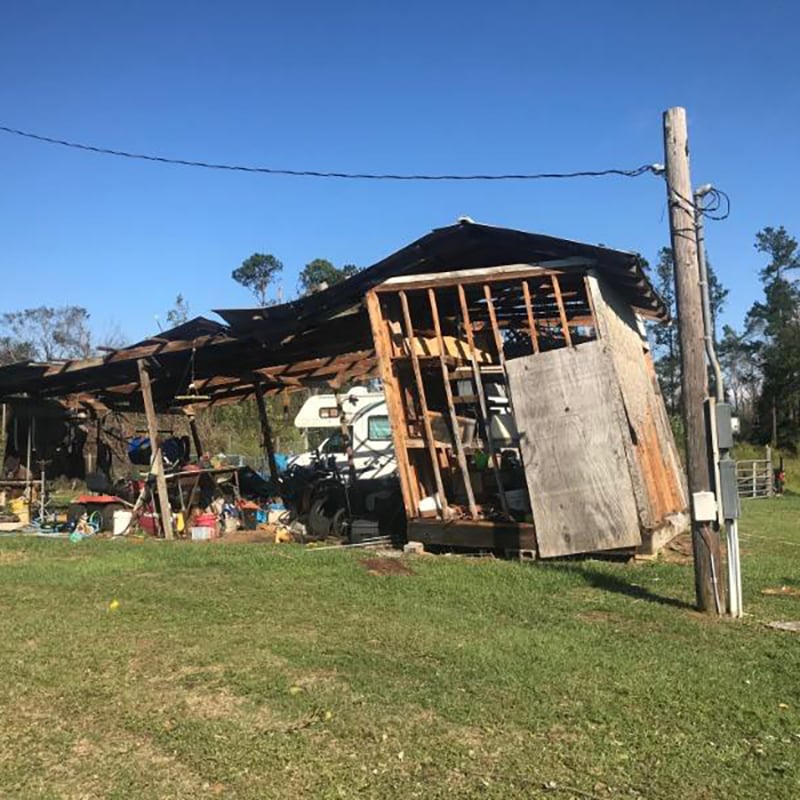 Gov. Rick Scott on Sunday directed the state's top insurance regulator to freeze any potential property-insurance rate increases for 90 days as homeowners and businesspeople grapple with massive damage from Hurricane Michael.
Scott also directed Insurance Commissioner David Altmaier to require rescinding for 90 days all policy non-renewals or cancellations that had been issued in the days leading up to Michael to give policyholders more time to find coverage.
In another move, insurance policyholders will be given an extra 90 days to provide required information to insurers.
It was not immediately clear how many policyholders could be affected by the directives.
But state Chief Financial Officer Jimmy Patronis, in a statement released by Scott's office, pointed to the massive damage caused by Michael, which made landfall Wednesday in Mexico Beach as a Category 4 storm and pounded Panama City and other areas of the Panhandle and the state's Big Bend.
"Entire communities have been wiped off the map," Patronis, a Panama City native, said in the statement.
"I can't say this enough: The damage is catastrophic. As our neighbors and communities assess the damage and start recovering, the last thing they need to worry about is if their insurance coverage will be dropped for non-payment. Our focus is saving lives, restoring power and repairing communications system. I'm calling on insurance companies to keep that at the front of their minds and not take advantage of this disaster."
It remains too early to pinpoint the amount of damage caused by Michael.
But as an indication, the Property Casualty Insurers Association of America issued a preliminary estimate Thursday that said insured losses could total $2 billion to $4.5 billion.
The state-backed Citizens Property Insurance Corp. has set up temporary centers in Panama City and Tallahassee to help policyholders with claims.
The centers will operate from 7 a.m. to 7 p.m. at a Sam's Club at 1707 West 23rd St. in Panama City, and at a Walmart Supercenter at 4021 Lagniappe Way in Tallahassee.
Insurance claims will be part of the recovery from Michael that will take months to play out.
Shorter term, state and local officials are focused on issues such as restoring electricity, with utility crews converging on Northwest Florida from various parts of the country.
As of noon Sunday, 191,361 utility customers lacked power, according to Scott's office.
Gulf Power, which serves hard-hit areas including Bay County, released a schedule Sunday that showed gradual power restoration expected in its service territory over the next 10 days.
Areas of Panama City Beach, for example, were expected to be restored Sunday and Monday, but downtown Panama City and communities such as Callaway and Lynn Haven are estimated to be restored by Oct. 24.
Areas of Washington, Jackson and Holmes counties are gradually expected to be restored by Friday.
"We know that our customers are counting on us, so they can begin rebuilding their lives," Stan Connally, chairman, CEO and president of the Pensacola-based utility said in a prepared statement.
"We are working safely and aggressively around the clock to get the lights back on."