Spend Trends
Are you getting a healthy return on your investment in marketing?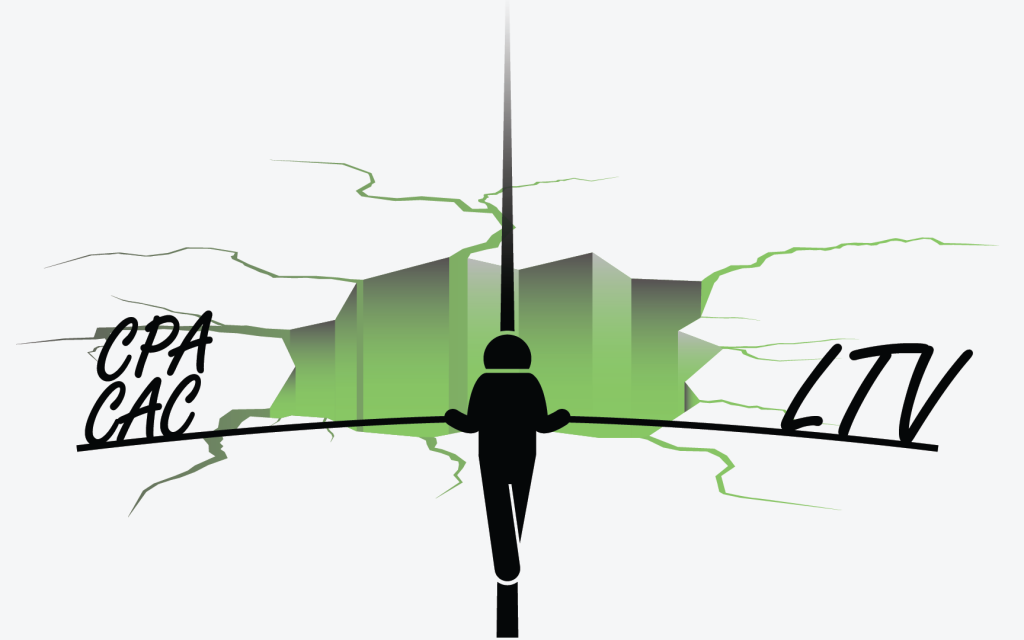 For businesses big and small, today's world of marketing is often a confounding one.
With countless available advertising media, efforts to arrive at the optimal mix can feel like a guessing game and produce difficult questions:
I have opted to go with a combination of traditional and digital media. But how do I decide how to divvy up my advertising budget among print, broadcast, social and online?
Once I launch my multi-media advertising campaign, how will I know which platform is performing the best? Do I have to rely on my agency for that analysis, or are there calculations I can make myself?
Austin Holm, the operations manager at Compass Marketing & Consulting in Tallahassee, encourages businesses to critically assess their marketing approach in terms of the overall cost to acquire a customer (CAC) and the cost per acquisition (CPA), a measure that is focused more particularly on the advertising spend.
"The holistic cost of acquiring a customer is commonly referred to as CAC," Holm said. It includes, then, the cost for staff or agency time and operations related to campaign development and preparation. Divide that total cost by the number of new customers attracted, and you arrive at the CAC. This is a core metric in determining the profitability of a business model.
CPA is a bit more specific and is calculated by dividing the advertising spend by the total of new "conversions" obtained. Conversions may include people who become customers or followers or who complete a desired action such as completing a form or registering to win a prize. CPA is used to compare ad campaign cost to customer conversion and, hopefully, revenue generated.
Consider a yoga studio that is new to that busy space. An instructor formerly associated with a large gym had attracted a following there and decided to go out on her own.
Students with whom she had worked immediately joined her studio, and she then engaged in Facebook, print, TV and radio advertising. After a month, that integrated campaign had brought her 20 customers, each of whom committed to a six-month $200 membership, making for a total of $4,000 in revenue. Meanwhile, her advertising costs totaled $3,000 or a CPA of $150.
From the standpoint purely of return on marketing that may look good, but it does not necessarily mean that the business is profitable because other costs are not considered. The CAC analysis may tell a different story.
Let's add one more factor to the equation — lifetime value or LTV. That is, the yoga studio member who renews her membership several times will have had value to the business going well beyond the original $200 fee, without incurring any additional costs of acquisition. A business should always be seeking to maximize the lifetime value of a customer while taking on minimal costs of doing so. This is your CAC:LTV ratio and is indicative of the long-term success of your business model. Increasing your average customer's LTV can help you offset increasing costs of acquiring a customer.
"I advise clients to gain a solid understanding of both their CPA and CAC to guide their business to profitability and growth," Holm said.
If you're just starting out in advertising and don't have much historical data, Holm points out that CPA benchmarks or averages have been established for various types of businesses and markets for comparison. And, by regularly calculating its CAC and CPA, a business can gain valuable insights into the efficacy of marketing and branding efforts and how they are trending.
Additional Note: Cause-and-effect is easier to see with some media versus others, but Holm discourages businesses from making ad buys based strictly on ease of tracking. Digital may be easier to score, but traditional media are important components of integrated campaigns.
Compass Marketing 
1711 Capital Circle NE, Tallahassee, FL 32308  |  (850) 878-3370   |   CompassMAC.com