Shining the spotlight on our agricultural gem
Hidden along the back roads of Northwest Florida are thousands of acres dedicated to livestock and agriculture.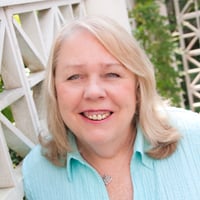 As I kid, I loved watching TV shows like "Bonanza," "Wagon Train," "The Rifleman" — and every Grade B western movie that came down the pike.
Watching cowboys ride across the plains on horses that I would have loved to own (remember Little Joe's paint horse in "Bonanza"?) and watching wranglers corral the cattle that would always try to break from the herd really sparked my imagination. What was it like, I wondered, to round up cattle or work on a ranch with cattle, cows and horses?
For a kid living in the suburbs of New York City, it was hard to imagine. And I never did find out, although my husband and I now have five of our own horses and two rescue horses that we are fostering. So, it wasn't hard for freelancer Lazaro Aleman to rope me in on a story about the cattle industry in Northwest Florida.
We talk so much about the economic impact of tourism, universities, the military and military/aerospace contractors on our region that many of us lose sight of what an agricultural gem we have in Florida and the 850. Hidden along the back roads of Northwest Florida are thousands of acres dedicated to cow and cattle-related industries, chicken farms and cotton, peanut and tomato fields.
According to the Florida Department of Agriculture, the state's livestock inventory includes 26 million poultry, 1.5 million beef cattle, 500,000 horses, 140,000 dairy cattle, 100,000 swine, 30,000 goats, 10,000 sheep. Statewide, the industry's economic impact is more than $100 billion. And, agriculture is responsible for close to 800,000 jobs and contributes more than $3.5 billion to state and local tax collections.
Those are awesome numbers and worth a tip of the hat to the next farmer or rancher you meet.
Florida has the longest history of ranching in the U.S. — going back to the days when the Spanish brought cattle here to feed settlers. The first ranches were established in 1565. In fact, Tallahassee was a prime location for the Spanish not only to grow food that was then transported to places like St. Augustine, but to teach the local Indians how to tend cattle. Ironically, according to the Florida Department of State, it was the Indians who kept the cattle industry alive 200 years later after the British-Creek Indian raids devastated Florida cattle ranches.
To read more about the history of cattle ranching in Florida, check out FloridaMemory.com, a website run by the Department of State. Some of the photos taken in the late 1800s and early 1900s are wonderful reminders of the early Floridians who helped the state's agriculture economy prosper.