Second Northwest Florida Economic Summit Announced
Successful inaugural summit prompts plans for a renewal of the event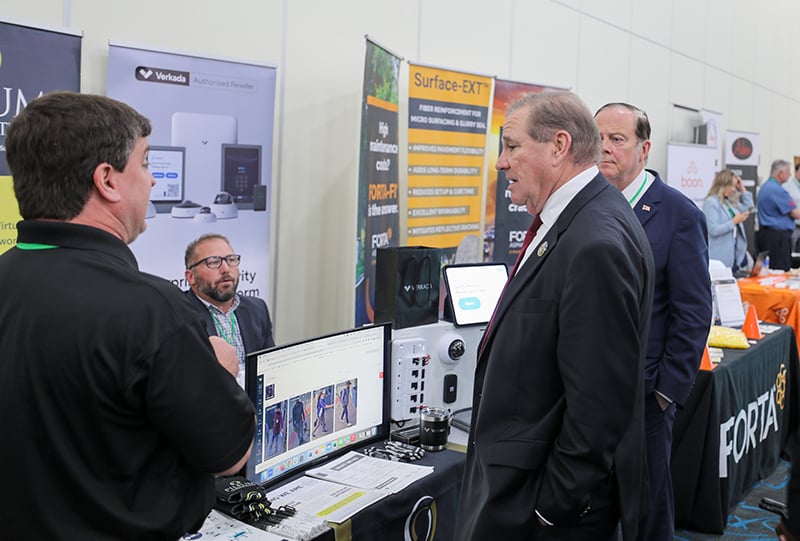 William Loiry has for years organized and conducted summits related to leadership and opportunities for business contractors, but that's not to say he doesn't get excited when a new event enjoys a successful first year.
The inaugural Northwest Florida Economic Summit took place in October 2022 at the Destin-Fort Walton Beach Convention Center. Positive feedback and enthusiastic attendance led to plans for a 2023 edition of the event, which will take place in early November 2023.
The 2022 event included U.S. Rep. Neal Dunn, who represents Florida's 2nd Congressional District, and Jennifer Conoley, president and CEO of Florida's Great Northwest, as keynote speakers. Rowland Publishing editor Steve Bornhoft and associate publisher McKenzie Burleigh joined on a panel focused on technology that featured the insights of Steve Millaway, founder/CEO of TechFarms Capital; Vincent Mayfield, CEO of Bit-Wizards; and Keith Bowers, director of the Leon County/Tallahassee Office of Economic Vitality.
Highly popular were the matchmaking sessions where attendees had the opportunity to meet with local, state and federal officials who administer grants and award contracts. In many cases, those initial meetings resulted in plans for continuing conversations.
Loiry was particularly excited by plans among participants on a Northwest Florida leadership roundtable, who emerged from that discussion resolved to get together throughout the year to strategize about ways to diversify the regional economy.
"The summit and the leadership roundtable exist because many are concerned about too much tourism or out-of-control growth," Loiry said. "We intend to alleviate some of this anxiety with a roadmap for healthy economic diversification in this region."
The 2023 event, like the first conference, will include speakers, matchmaking sessions, panels and opportunities to network with business leaders and influential agencies.
"A major focus for the 2023 event will be the expansion of tech in Northwest Florida as a growing economic sector," Loiry said. "And we will increase the number of local, state, and federal agencies to coincide with the interests of audience members who are helping Northwest Florida develop in positive ways."
Each year, the summit will change locations to spread the positive economic impact it generates throughout the region. Updates will be posted at NorthwestFloridaLeadershipForum.org and usdlf.org.
---
» Want to Go? Find out about more Defense Leadership Forum initiatives, as well as all upcoming summit and networking events, by visiting usdlf.org.
---