Sabrina McLaughlin, 32, Navarre
Faculty Executive Director, Marketing & Creative Services, University of West Florida; Adjunct Faculty, Communication Arts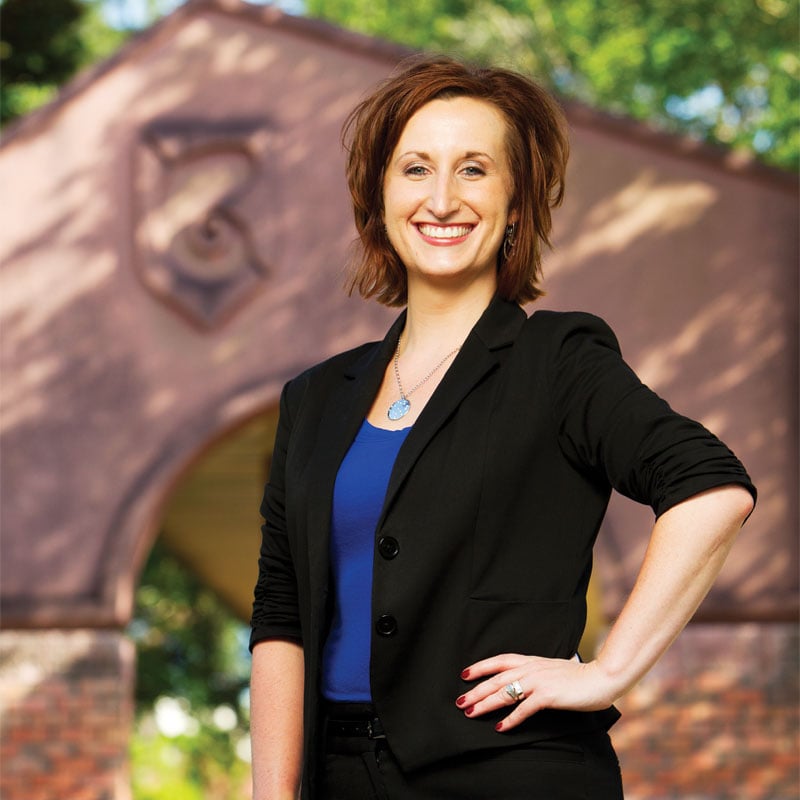 Business Philosophy Ask good questions. Make good choices.
My Work Entails Leading the strategic planning and facilitation of all marketing efforts on behalf of the UWF.
Definition of Success Doing what you love and doing it well. As long as you are living by your own definition, that's all that matters.
Role Model/Mentor If I were to sum up what so many wonderful mentors have taught me, I would have to say that it is the steadfast truth that your integrity is not a commodity. Your integrity is a precious gift that cannot be replaced, bartered or bought back.
Hardest Lesson Learned I have always said that I have learned way more from the things that I have failed at versus anything that put an award on my wall. The most important lesson, however, is reflected by one of my favorite quotes from Maya Angelou: "When someone shows you who they are, believe them the first time."
My Career I was a student at the University of Alabama and had just finished a freshman orientation seminar for Communication majors. I went to the college's Placement & Internship director and asked if he had positions open. He walked me to the development director's office at Alabama Public Radio. She was in the market for a senior who could take on development-related activities. She hired me on the spot. The placement director later admitted he didn't realize I was a freshman.
Important Leadership Skills You have to inspire people to be great and do great things. You must understand the difference between professional will and personal ambition, and never let the latter get in your way. You must be able to make tough decisions and do so with integrity.
Northwest Florida Business Growth While today's economy presents an assortment of challenges, business owners and executives have to think strategically as opposed to tactically. So many times I see people operating in a reactionary mode when they could have easily thought in a proactive manner and developed a strategic approach to the problem.