Realizing a Transformative Vision
Shared values unite partners in medical campus project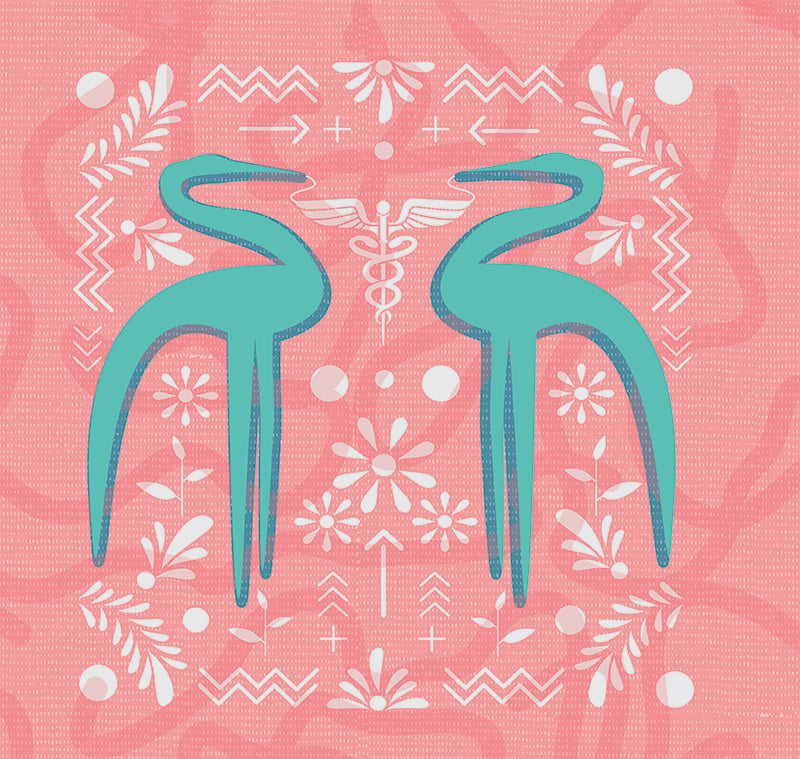 The gathering spoke to the momentousness of the occasion. On hand were large delegations from Tallahassee Memorial HealthCare and Florida State University's main campus. They were joined by a congressman, an economic developer, local elected officials, business leaders, physicians, an airport director, contractors and others who came together in the middle of a workday on newly cleared land at an undeveloped intersection in Panama City Beach a mile and a half north of the Gulf of Mexico.
The assembly was positively giddy, characterized by the kind of spirit and enthusiasm that attends the arrival of a new school in a neighborhood previously without one, but raised to the 10th power.
In January, three regional titans — The St. Joe Company, Florida State University and Tallahassee Memorial HealthCare — joined in a ceremony officially kicking off construction of the future FSU Health-Tallahassee Memorial HealthCare Medical Campus at an 87-acre site located a few minutes south of the large-scale Latitude Margaritaville Watersound community, where houses are coming out of the ground faster than mushrooms after a rain.
Panama City Beach city councilman Paul Casto was there. He recalled the days, well within his lifetime, when Panama City Beach was without an ambulance.
"If there was an emergency, they had to send one across the bridge from the old Bay Medical," he said. "We've been talking about the need for a hospital on this beach for 40 years."
Four years ago, talk of a medical center started to become more than that. St. Joe, FSU and TMH committed to bringing about a locally governed, comprehensive medical campus.
Jorge Gonzalez, St. Joe's president and CEO, addressed the crowd, noting the difficulties experienced by many urban medical centers located on legacy properties that offer little room for expansion when the need arises. In the case of the Panama City Beach medical campus, space constraints may never become a problem.
Work has begun on an 80,000-square-foot medical office building that is scheduled to be operational in 2024. The building will house TMH physician partners, a couple of whom already have set up shop in Bay County, and offer services including primary care, urgent care, an ambulatory surgery center and cardiology and orthopedic services. Simultaneously, work on a 100-bed hospital with an emergency center is taking place. The hospital will provide inpatient services to include surgery, cardiology procedures and imaging and is expected to be open for business in 2027.
Gonzalez discouraged anyone from thinking that completion of those projects will be a final destination. Rather, he said, they will be steps along the way to a campus that may one day number 500 hospital beds.
"Today, we are commemorating the beginning of the realization of a vision," Gonzalez said in remarks leading up to the traditional tossing of spadefuls of dirt. "Collectively, we all want to work toward a health care campus that takes advantage of the natural synergies among research, teaching and clinical delivery.
"We know it's a big, bold idea that is not easy, but, hey, without a big, bold idea, big bold things don't get accomplished."
For St. Joe, Gonzalez said, infrastructure is much more than roads, bridges and utilities.
"To us, it includes education, culture, the arts — and health care. In my opinion, there is nothing that affects quality of life more than the quality of health care."
TMH and FSU are well acquainted. Over the past several years, the university has expanded its health research portfolio while also pursuing partnerships with major health care systems including TMH. In the fall, FSU will break ground on the FSU Health Tallahassee Center on the TMH campus, a project made possible by a $125 million appropriation from the Florida Legislature.
In its strategic plan, TMH commits itself to creating a governance structure for the academic health center; clearly informing the general public about the TMH/FSU partnership in the center; and "optimizing health measures for the communities we serve while engaging community and stakeholder groups in support of the academic health center's vision."
The cultures of FSU and TMH are broadly similar. Both are ultimately service organizations committed to community betterment. Both, in their own ways, are educators. Neither is static, not remotely so.
TMH's mission statement is succinct: Transforming care. Advancing health. Improving lives.
The FSU mission statement is, more so, the stuff of academe: Florida State University preserves, expands and disseminates knowledge in the sciences, technology, arts, humanities and professions while embracing a philosophy of learning strongly rooted in the traditions of the liberal arts. The university is dedicated to excellence in teaching, research, creative endeavors and service. The university strives to instill the strength, skill and character essential for lifelong learning, personal responsibility and sustained achievement within a community that fosters free inquiry and embraces diversity.
The organization's values statements, no surprise, overlap.
TMH embraces integrity, compassion, accountability, respect and excellence — its ICARE values. FSU espouses Transformative Daring, Inspired Excellence, Dynamic Inclusiveness, Responsible Stewardship and Engaged Community.
Visit The St. Joe Company's offices in Panama City Beach, and you will find no core values statement on the wall. According to David Demarest, St. Joe's director of PR and communications, company leaders made the decision to refrain from crafting a values statement because such documents can tend to become "empty platitudes." Too, they tend to be too long by half. Better, leadership thought, to let the company's work in the community speak for itself.
But Jorge Gonazlez, St. Joe's president and CEO, has shared his personal values in conversation with 850 Business Magazine. Chief among them are humility and trust.
The latter figured prominently in Gonzalez's remarks at the construction kickoff, where he described his relationship with a fellow president/CEO — TMH's Mark O'Bryant.
"It's not easy putting big projects together," Gonzalez said. "There are many things to think about and consider, and you can't succeed if your partners and counterparts are not people who you trust. I have full trust in Mark. Throughout our dialogue, he has been nothing but authentic. His primary interest is in improving the quality of life in the communities TMH serves."
In years to come, when people see the FSU Health Tallahassee Memorial HealthCare Medical Campus move past 100 beds on its way to 500, some will recall that the partners in the first place were given to shared values, yes, and shared sensibilities.
"The best health care is locally driven," O'Bryant told the kickoff crowd. "It's driven by the people who receive care. The health care needs of a community don't need to be defined in faraway communities, whether it is St. Louis or Dallas or Chicago. Those folks don't understand the specific needs of our community. I look out on people in the audience, and I see people who have served on the TMH board. What we are talking about is involving people who influence how we manage our services, how we extend our resources, how we focus our strategic efforts. We want to make sure that this organization reflects the needs of the people in this region and is committed to them."
Gonzalez sang from the same sheet.
"As we talked to a lot of health care companies, one of the things that was important to us was for our health care partner to agree to a local governance structure, recognizing that health care delivery is inherently local," he said. "That's one of the first conversations that Mark and I had, and he was really the only one who understood and accepted that. Nothing against the others — they are all great people who do great things — but they make decisions in other places, not here, and we need local decision making."
Gonzalez said that one of his favorite quotations, attributed to Benjamin Franklin, is, "Do well by doing good."
And, when three large and outstanding entities — none so big that it permits itself to supersede the importance of community — come together, good things can happen.
Do well by doing good. It may be the best mission/vision/values statement that can be.
---
FSU Values
Transformative Daring
We support thoughtful risk-taking that leads to successes that improve our world dramatically. And when we face challenges, we confront them with resilience, curiosity and renewed desire to overcome hurdles to our goals.
Inspired Excellence
We achieve the highest levels of success by drawing strength and understanding from the talents of those around us and from our interactions with them.
Dynamic Inclusiveness
We believe the benefits of a richly varied community arise not only from the diversity of people it includes, but more importantly from intentional efforts to create a strong sense of belonging that encourages deep and high-quality connections.
Responsible Stewardship
We transform the resources we are given and the public's trust in us into powerful impacts that better the lives of those around us, near and far.
Engaged Community
We uphold the traditions and history that create a small-college culture within a large university. This makes FSU a welcoming place where people discover others like themselves — while also connecting to and learning from classmates and colleagues of vastly different backgrounds and experiences.
TMH Values
Integrity
We are honest and consistent in our words and actions by ensuring that every decision we make is morally and ethically sound.
Compassion
We are kind and authentic in each interaction by showing empathy and understanding of the unknown struggles of others, forgiving mistakes of others and embracing failures as an opportunity for improvement.
Accountability
We are personally responsible for providing exceptional service and care while holding others to the same standard.
Respect
We show concern for others while seeking to understand human differences by putting the organization's needs above our own personal objectives and biases.
Excellence
We strive to provide the highest level of quality and innovative care by continually seeking new and different ways to approach established processes, being open to change and celebrating the success of our colleagues.
---