Promising Land
Parcel of property for sale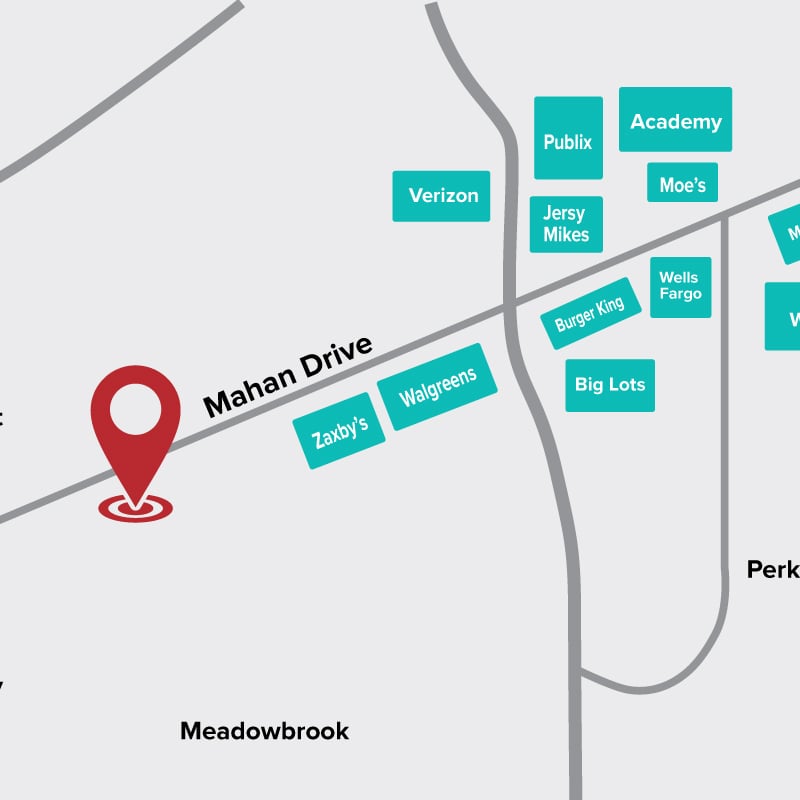 Five acres of land is fairly easy to describe: plentiful amounts of grass and many trees. One of the rewarding aspects of purchasing land is imaging the potential of the building or buildings that could be built upon it. This land just happens to be in a valuable spot in Tallahassee, with frontage on Mahan Drive (Highway 90) and Riggins Road. Right down the street are bustling businesses, such as Publix, Walmart, Costco and Bass Pro Shop. This property is zoned as C-2 general commercial, with availability to electricity, gas, water, telephone and cable.
"We see this as an excellent opportunity to buy one of the largest remaining parcels inside Capital Circle on Mahan Drive," said John McNeill, commercial advisor of NAI TALCOR.
If your thoughts are filled with constructing on never-before-touched land, this property is worth seeking out.
Address: Mahan Drive and Riggins Road
Contact: John McNeill, NAI TALCOR, (850) 224-2300