Profile: Daniel W. Uhlfelder, P.A.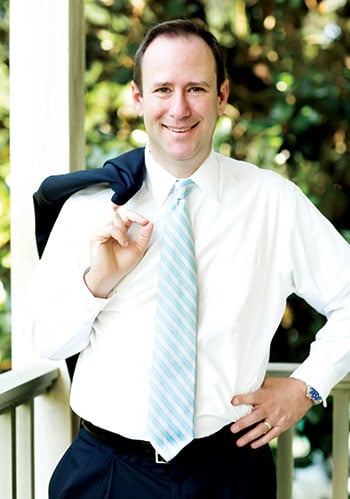 special advertising PAGE
124 E. County Highway 30A
Santa Rosa Beach
850.534.0246
daniel@dwulaw.com
DWULaw.com
Areas of specialty:
Real Estate, Divorce, Litigation, Foreclosures, Condo/Association, Business Law and Estate Planning/Asset Protection
Why did you enter this profession?
I have always wanted to be an attorney, because it allows me to channel my curiosity, competitive passion for solving problems and fighting for fairness.
Why do you choose to base your practice on the Emerald Coast?
I was raised in North Florida. After attending Stanford University, Georgetown University Law Center, University of Florida College of Law and working and practicing in Washington D.C., California and Miami, I decided 12 years ago to return to my roots. In this growing and exciting region I have been able to run a thriving practice by using my unique set of skills, background and education to provide high-quality, personalized legal counsel and services. My clients are not "just a case" at my office because I am truly invested in their legal success.
What is your approach to business?
We strive to fully understand our client's objectives and aggressively, creatively and honestly aim to achieve those targets. Our strategy is to work within the bounds of the system to make sure all viable options are pursued whether they involve negotiation, mediation or litigation in federal or state trial or appellate court. Because of my experience working all over the country, I am very good at looking at a case from a variety of angles and coming up with successful solutions that another attorney might not attempt.
"The practice of law requires attention to detail, determination, patience and good listening skills. My firm's goal is to provide our clients with all the legal services they need to address their problems, whatever they may entail. I enjoy the challenges involved in taking on complex cases, which other attorneys may shy away from. The bigger the challenge, or the bigger the opponent, the better has often been my philosophy."
special advertising PAGE