Professional Profile: Dana Sudheimer
Advanced Fire Protection Services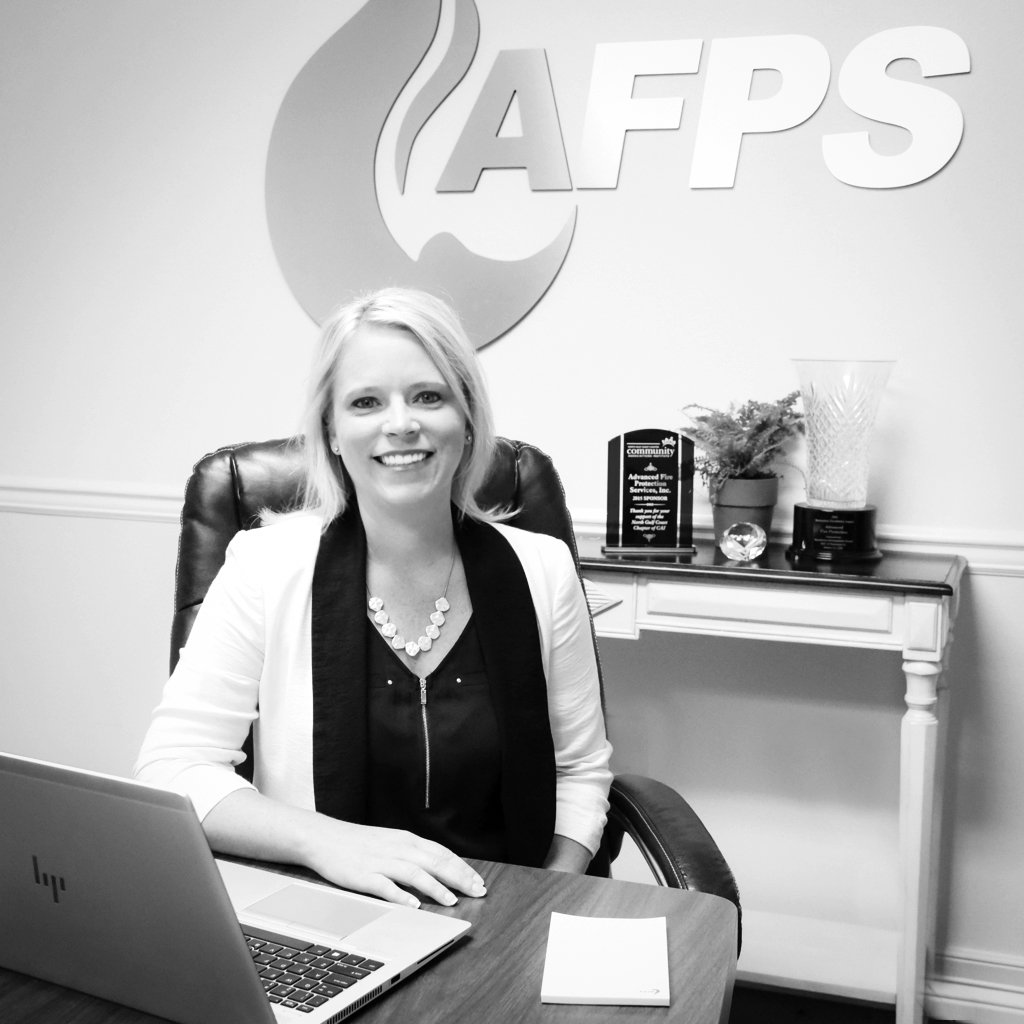 A locally owned family business, Advanced Fire Protection Services was founded in 1989 by Mike and Linda Brown with the vision of becoming the most respected life-safety company in the Southeast. Now 30 years later, their daughter, Dana Sudheimer, serves as president and is continuing their legacy.
"I grew up watching my parents build AFPS into the well-respected company that it is today, so it was natural for me to join the business. They built a legacy that I want to sustain across generations," Dana said.
After graduating from the University of Florida and working in marketing for a few years, Dana made her way back to Fort Walton Beach and the family business. Since taking over daily operations in 2018, she has been keenly focused on growth while also maintaining the quality of work AFPS has become known for.
Under her leadership, AFPS has continued to expand and diversify services, opening a third office in Tallahassee in 2020. What started as a fire extinguisher service provider in 1989 has now become the trusted life-safety partner for some of the largest condos, apartment complexes, restaurants, retail establishments, industrial and health care facilities in Northwest Florida.
"Our family culture and customer-centered approach to business has been key to our success," Dana says, "and maintaining those values is very important to me."
37 Tupelo Ave. SE, Fort Walton Beach  |  (850) 244-2026  |  WeSaveLives.com