Professional Profile: American Commerce Bank
Johnny Jones, Market President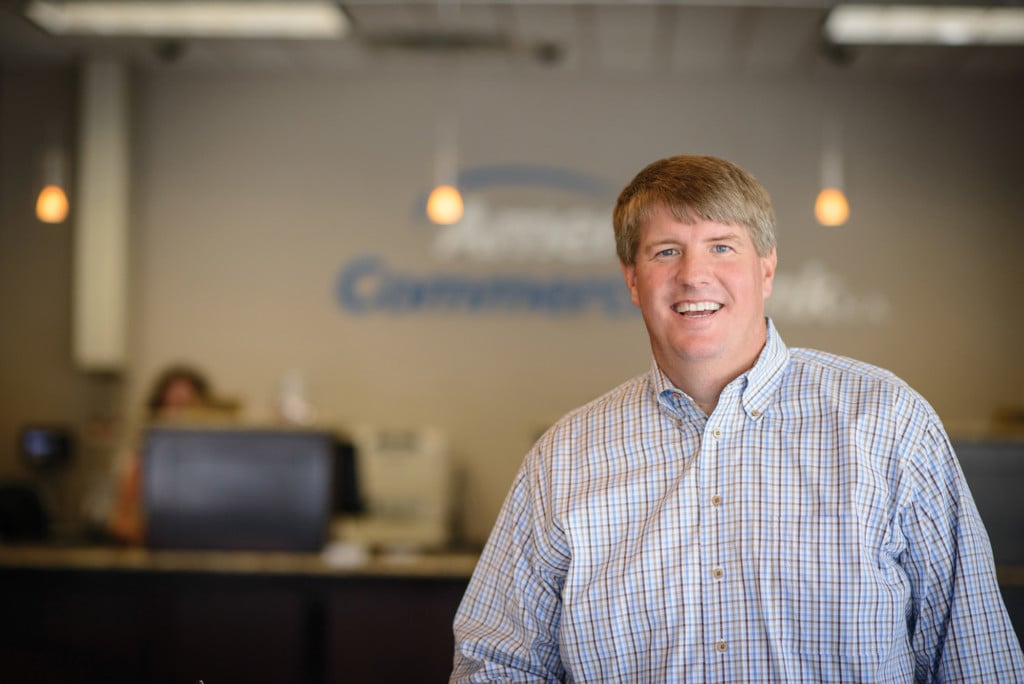 Local banks succeed as their customers succeed. Johnny Jones, Tallahassee market president for American Commerce Bank, has come to appreciate this business adage as much as any banker.
"We specialize in banking family-owned businesses," says Jones. "Enterprises that probably started as 'mom-and-pop' shops, built a successful reputation through hard work and are now looking to expand in the Tallahassee market and beyond.
"We've been successful in attracting entrepreneurs as customers because we offer the financial tools that they need. Commercial banking is a rewarding career because you get to see so many of your customers prosper. Tallahassee is a great town for commerce. Our bank works hard to stay connected to the business community because the networking opportunities are outstanding."
An Alabama native and lifelong baseball fan, Jones joined American Commerce Bank in 2016. His family quickly oriented themselves with community sports, and Johnny now coaches the Tallahassee Tomahawks travel baseball team for 12-year-olds along with fellow banker Willie Correa from First Commerce CU and Tracy Davis who runs the City of Tallahassee Youth Center.
"We've done phenomenally well this season — so much so that we're headed up to Cooperstown, New York, at the end of June for the Cooperstown Dream Park Championship. I honestly believe we're going to come out on top. Coaching the Tomahawks has been hugely fulfilling and a whole lot of fun, and I can't even begin to describe what it's meant to be coaching my son through this experience."
Jones and Correa have paired up on a second baseball project that serves an even higher goal: a nonprofit that will provide equipment and uniforms for travel teams in need. "It tugs at your heart to see kids on competing teams playing in blue jeans with ragtag equipment," Jones said.
"We want to help them enjoy the sport and improve with first-rate gear."
Johnny's heart for youth sports carries over into his enthusiasm for community banking. Now in his 23rd year as a lender-turned executive, Johnny has worked in just about every customer-facing position in banking. "You learn over time to treat people the way you want to be treated. Customers who need ongoing advice and personal attention realize that it's not the lowest price that's most important. It's reliable service, good products and access to workable solutions that make for successful banking relationships. A bank loan isn't a one-time transaction. You have to service what you sell."
American Commerce Bank specializes in high-touch service for commercial and consumer banking customers. The bank offers market-leading deposit rates as well as convenient online banking and treasury management services. By structuring terms to the specific needs of business borrowers, American Commerce Bank provides industry-leading solutions for customer success. Says Jones, "We bring big banking down to the community bank level."
536 N. Monroe St., Tallahassee (850) 681-7761 AmericanCommerceBank.com