Prime Office Space in Downtown Tallahassee
Significant improvements planned for Florida Press Association building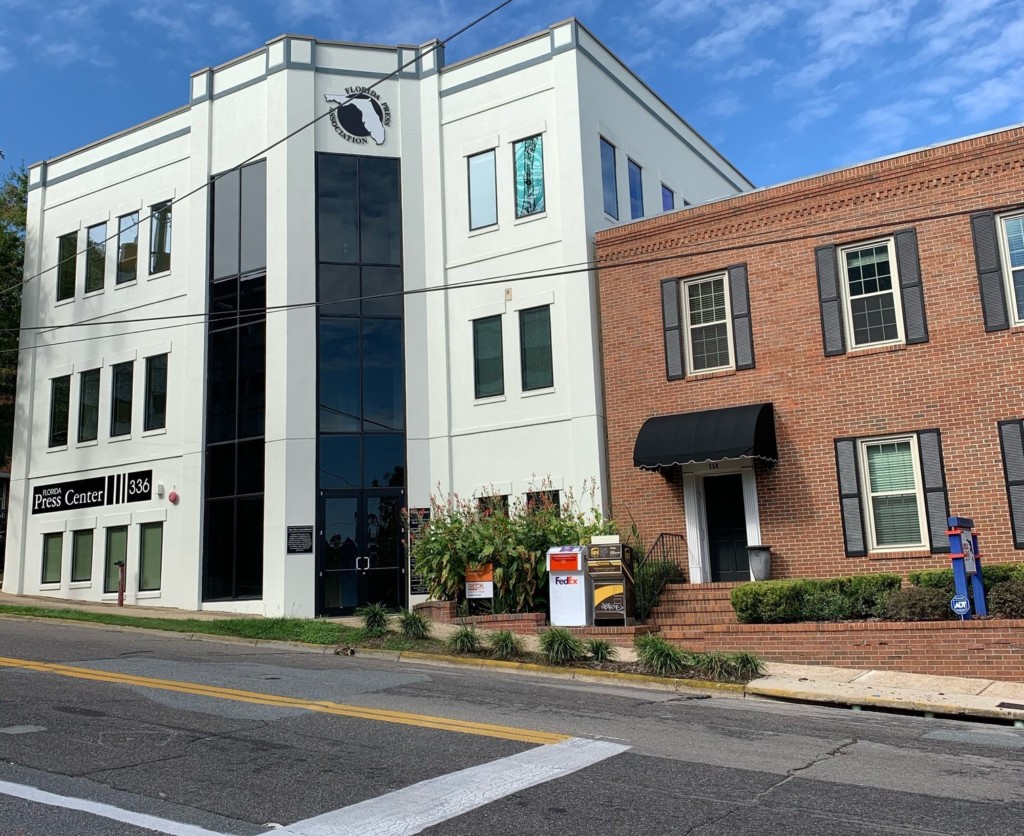 This is an outstanding opportunity to occupy office space in historic downtown Tallahassee.
The building was recently acquired by Bayfront Capital Partners, LLC (a boutique investment firm).
They will be making significant capital improvements to the property.
If you are looking for an affordable, clean and fantastically located building in the downtown area, the Florida Press Association building at 336 College is the perfect fit.
The property is within walking distance of the Leon County Courthouse, Capitol Building and City Hall.
The property is strategically located near various restaurants and hotels and boasts a number of other commercial uses.
Address: 336 E. College Ave., Tallahassee
List Price: $22.00 — $28.82 sf/yr (full service; gross) Square Footage: 200-4,617 (building is 14,697 total) Year Built: 1988
Contact: Fletcher Dilmore, Sales Associate, fdilmore@teambeck.com , O: (850) 477-7044
Shawn Maxey, Sales Associate, smaxey@teambeck.com ,C: (850) 240-1252; Jared
Jackson, Sales Associate, jjackson@teambeck.com ,O: (850) 727-0003
For more information click here.