Pinnacle Award Winner: Cecile Scoon
Attorney, Peters & Scoon, Panama City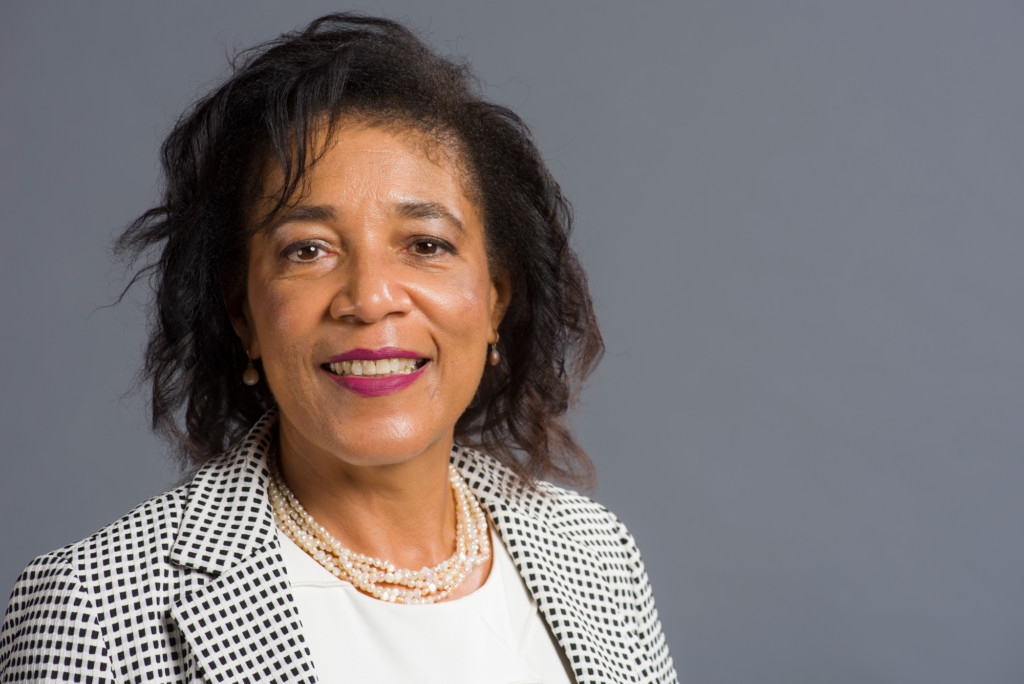 Cecile Scoon's mother, Thelma, grew up in rural Virginia when it was dangerous for any person of color, especially a woman, to leave her home at night.
Black heads of households always had a rifle within arm's reach because, as Scoon said, "When things happened, and they did, they had to defend the family. The sheriff wouldn't come; he was probably part of the group."
Scoon's childhood was vastly different.
Thelma married Casimir Edgar Norbert Scoon, who became a Peace Corps director, and the couple moved to Antigua, near Grenada, where the Scoon family is prominent. There, Cecile said, "Race is of no consequence. Everyone is brown or black, so it falls away."
Scoon moved with her parents from the islands to the United States when she was 15.
Four years later, as a student in an African-American history class at Harvard University, she gained her first inkling as to what life for the young Thelma Scoon had been like.
"In class, I heard about these incredible trials that African-Americans had been through, and I was literally cringing and squirming in my seat. My head blew up when I realized that my mother and my father had been through what was being discussed," Scoon recalled.
Later, Thelma would tell her daughter she didn't want her to be filled with hate.
Said Cecile, "She recognized that I was operating in a world where most of the people were white and was concerned about how I would feel about them if she told me about all that she had been through."
Thelma Scoon was characterized by an enduring, uncompromised generosity of spirit. So, too, is Cecile, as reflected by her law practice as a civil rights attorney and by her volunteer work.
Scoon received a Visual and Environmental Studies undergraduate degree from Harvard in 1981.
After graduating from the University of Virginia School of Law in 1984, she spent five years as an active duty Air Force JAG, serving as a prosecutor in military court martials.
In 1990, she became the first black woman to practice law privately in Bay County, Florida.
Scoon is the president of the Bay County League of Women Voters and first vice president of the League of Women Voters of Florida. She is active with the Bay High School Foundation.
She is a board member at the Chautauqua Adult Program, which serves disabled persons after they age out of guaranteed public education.
And, for many years, she was a school volunteer who became so familiar at Oakland Terrace Elementary School, Jinks Middle School and Bay High School that folks assumed she was a faculty member.
"It made me think that I should be in a classroom instead of a courtroom," she said.
Truly, she is a teacher and a counsel or both.
Watch her profile video below: