Pensacola International Airport Launches Expansion Plan
New concourse, new jobs put airport on the map as a regional powerhouse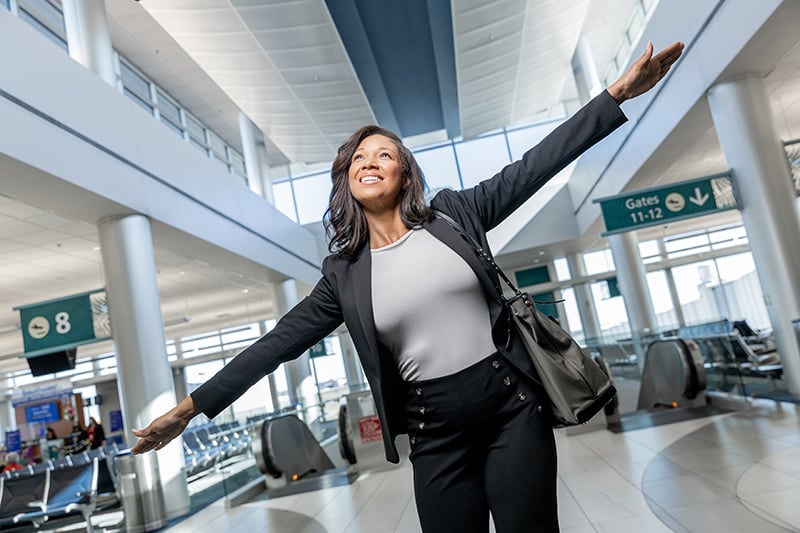 In 2022, over 2.4 million passengers flew through Pensacola International Airport. This makes Pensacola International Airport (PNS) the largest Gulf Coast airport from Tampa to New Orleans. In addition, ongoing economic development initiatives will also bring 1,300 new aviation and aerospace jobs to the airport.
The continued growth of Gulf Coast tourism means an increased need for space at PNS. To meet this demand, airport officials are finalizing plans and funding to modernize and expand the facility. These improvements include an expanded security area, a second concourse with an additional five gates and additional parking options. Plans also call for upgrades to the existing terminal, expanded concessions area and improved utility infrastructure for the entire airport.
Once funded and completed, the effort will increase the airport's flight capacity and improve the passenger experience, said Matt Coughlin, Airport Director at Pensacola International Airport.
"We know from our passenger surveys that offering more flight options and amenities is important, and our goal is to modernize and expand the airport to meet that need in a modern, efficient and welcoming way," said Coughlin.
Air travel is not the only growth industry at Pensacola International Airport. It is also home to a growing aerospace maintenance, repair and overhaul (MRO) industry.
Project Titan, the $210 million MRO facility expansion at the airport, recently hit a tremendous milestone with the completion of a 180,000-square-foot hangar at the airport.
This transformational project is funded by multiple grants, including Triumph Gulf Coast, Governor's Job Growth Grant Fund, the U.S. Economic Development Administration, and the Florida Department of Transportation, in partnership with the City of Pensacola, Escambia County and VT Mobile Aerospace Engineering, Inc.
Coughlin said that the combination of airport expansion and job growth makes PNS a significant contributor to the Northwest Florida economy.
"Here at Pensacola International, we're a gateway for our community, but we're also part of this community. We're grateful to welcome travelers to the area and provide economic opportunity for our friends and neighbors on the Gulf Coast."
---
Pensacola International Airport
---