Paddling Toward a Purchase
Board business bites the bullet, buys building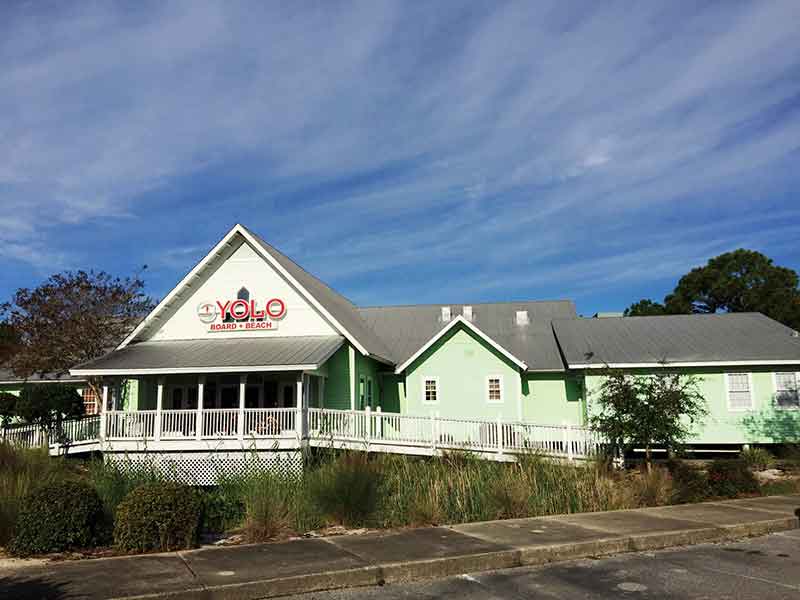 "You only live once" is the motto of the popular paddleboard company, YOLO. The owners of the YOLO board location in Miramar Beach lived up to their motto by recently purchasing the building that they had been renting.
While a tenant, the company's product line expanded and YOLO made renovations to the building that allowed them to best display their merchandise.
With exponential growth, it only made sense for them to acquire the property. YOLO plans to continue its growth and build equity to make future investments.
"YOLO is fast becoming one of the most respected beach and water sport companies in the world," said Realtor Dustin Parkman of NBI Properties. "Not only was their purchase a seamless transition from tenant to owner, there is a tremendous amount of room onsite to expand their footprint and continue the development of their flagship store."
The owners now enjoy nearly 3.25 acres and 600 feet of highway frontage. It is one of the largest sites in Miramar Beach, providing ideal visibility and accessibility. The vast parking lot allows for plenty of customer and employee parking. The building was originally constructed in 1996 in a traditional, Florida cottage style with an A-frame roof and spacious front patio.
YOLO was born just down the road in Santa Rosa Beach in 2007. The company offers boards, paddles, bikes, gear, apparel and more. This location is sure to continue to flourish as the brand grows more popular and the owners do as they please with the building.
---
Quick Look
Address: 11610 Emerald Coast Parkway, Miramar Beach
List Price: $1,500,000
Contact: Dustin Parkman, NBI Properties, (850) 218-8408