Our Attraction is Only Natural
Motto reflects county's natural bounty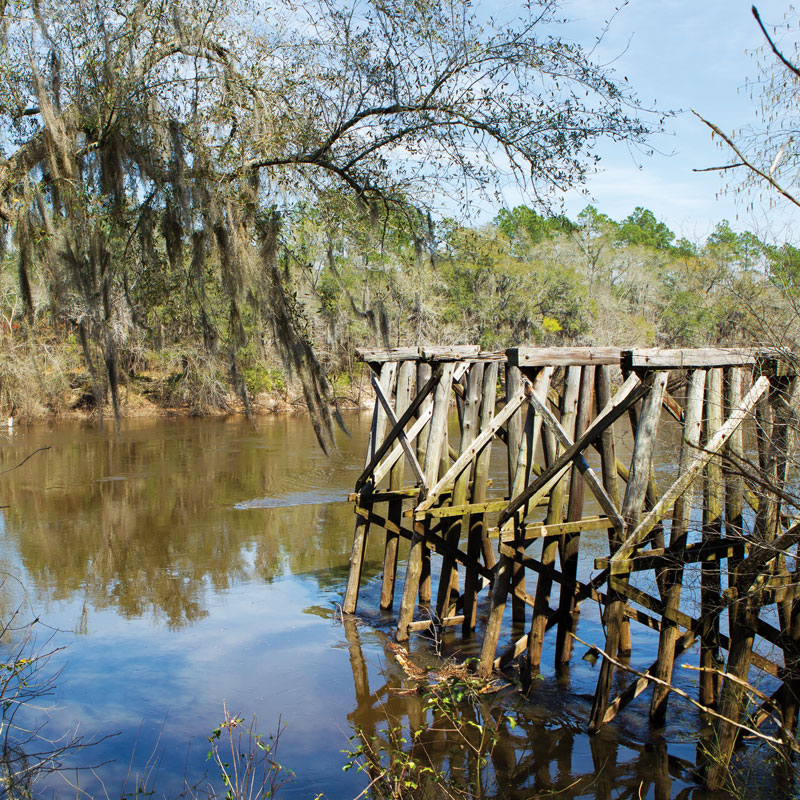 It's on a path less traveled, a place with wide open spaces, rolling hills, ancient live oak trees, pristine rivers and a strong sense of community.
With its rural lifestyle, Madison County is the type of place where you know your neighbor's name, where when you walk into a restaurant you know most of the customers, where people treat their neighbor's children like their own.
While an area's quality of life may not always be the high point of a business relocation pitch, what Madison County offers could help tip the scales.
Located 46 miles east of Tallahassee, Madison was named in 1827 in honor of James Madison, the nation's fourth president. At the time, it was the largest county in the yet-to-be formed state of Florida. Its largest town remains Madison, which was named after Madison C. Livingston, who donated the first piece of land to establish the county seat.
There are three incorporated towns — Madison (designated one of the Best Little Towns in Florida by Visit Florida), Lee (celebrating its 105th anniversary in 2014) and Greenville (the childhood home of Ray Charles). Smaller unincorporated communities include Cherry Lake, Eridu, Hamburg, Lovett, New Home, Pinetta and Sirmans.
The cities and county host a series of events year-round for family fun. And the region's quality small town environment offers residents and visitors a mix of historical perspective (Madison has more historical markers than any other Florida county, with some homes close to 200 years old), natural wonders (like the Aucilla River Canoe Trail and Madison Blue Springs State Park) and modern recreation (a nationally renowned 103-mile bicycle loop).
Here is a sampling of the county's most popular annual events:
Down Home Days Festival — Held each April, this historic festival features a parade and PCA rodeo competition along with games, contests, plenty of food and activities. This year's celebration will be held over two days, starting April 18.
Fancy Flea Event — Hosted by the Fancy Flea Vintage Home and Garden Market in May, this event is an upscale vintage flea market featuring shabby chic, garden décor, jewelry, antiques, vintage fashions, cottage glam and more. The 2014 event will be held May 3 in downtown Madison.
Hickory Grove Founders Day — Held at the Hickory Grove United Methodist Church in Pinetta, this annual October celebration features food and activities from cane grinding to syrup and sausage making. The event will be held on Oct. 18.