Offer Gov. Scott a chance to walk in your shoes
Walking in the shoes of working Floridians could indeed be an eye-opener for the new governor.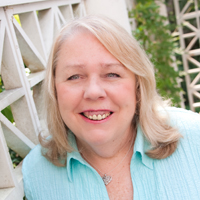 My first year as a Florida political reporter was 1978, the year that Bob Graham beat the odds and was elected governor.
It had been a long road for the then 41-year-old millionaire rancher, developer, dairy farmer and Harvard-educated attorney. Only a year prior to his election he was an obscure state senator from Miami Lakes, known only to 4 percent of the state's population.
But part of Graham's winning strategy was to sell his ability to listen — and learn — from the people. And while some called it a gimmick, and fellow legislators laughed, Graham did just that as he embarked on a mission to work at 100 different jobs around the state before the 1978 Democratic primary.
Graham worked as a garbage collector, an airline luggage handler, a beach cleaner, a ticket taker at a local park, an iron and construction worker. He was a logger, worked on a boat off Tarpon Springs collecting sponges and even spent a day as a newspaper reporter, covering the state Senate for United Press International.
During his shift with a Tallahassee police officer he answered a shooting call and found a young woman lying in a car, shot four times. That same evening, when responding to a domestic dispute call, Graham and two police officers were attacked by the husband — and the wife.
Most were grueling jobs, but they were all learning experiences.
His first job was teaching school — the 12th grade at Carol City Senior High School in Miami-Dade County. The first time I covered him "on the job" he was up to No. 89, in Broward County's Oakland Park at Marlo Electronics. The night before, he had appeared before the Pinellas County Democratic Executive Committee and then caught a midnight flight back home to Miami. He wasn't supposed to be at work until 9 a.m. but he arrived at 7:30 a.m., when the employees were trying to clean the shop in preparation for his arrival.
Later in the day, as he studied a plate for electronic circuitry, Graham told me, "I'm getting to meet people on their own territory, people who are very seldom involved in government or who seldom have an opportunity to express their views."
And, indeed, on his work days he spent time with employers and employees to learn about their jobs, their families, their concerns and what state government was — or wasn't — doing to help them. Even after getting elected twice as governor and then as Florida's U.S. senator, Graham continued with his workdays. By the time he retired from politics in 2005, he had worked at more than 400 jobs.
Now, Gov. Rick Scott, has embraced the concept, calling it his "Let's Get To Work" Days.
Scott's plan is to mirror the jobs he has held — from the time he lived in public housing until he was elected governor. His first job in early August was at a Tampa donut shop similar to one he started and his mother operated in Kansas City. Scott helped bake and glaze the donuts and then worked the counter to sell them.
He plans to work at one job a month and has asked that anyone with suggestions send an email to Rick.Scott@eog.myflorida.com.
This offers Northwest Florida business owners a tremendous opportunity to give the state's top elected official a better understanding of what they do and how state government can help them. I would hope that many take advantage of what Scott is offering — and even extend an invitation to their state legislators to join the work party.
"I found the workdays to give me an unusual insight not only into how people earn their living, but how they live their lives, pursue their dreams and confront their challenges," Graham said in a press release issued by Scott's office.
Walking in the shoes of working Floridians could indeed be an eye-opener for Scott. Offer him a chance to walk in your shoes.