New Businesses From Destin to Tallahassee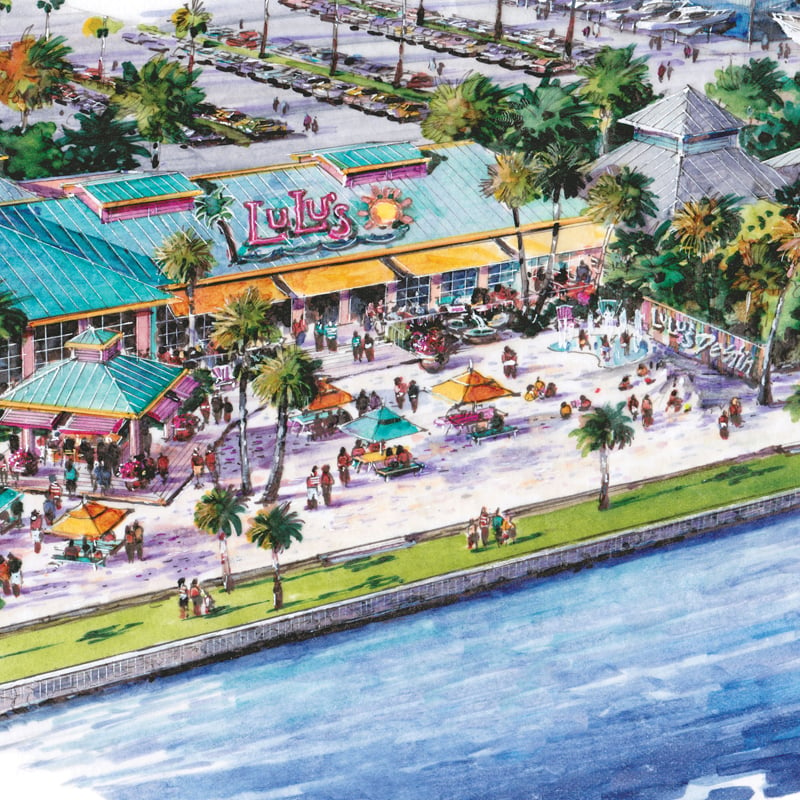 Destin
Lucy Buffett, owner of Lulu's Gulf Shores in Alabama and sister of troubadour Jimmy Buffett, plans to cross the state line and spread her "Gumbo love" by opening Lulu's Destin this summer.
The new restaurant will open within the Legendary Marine complex at the base of the Mid-Bay Bridge and feature sandy "beach" areas, great views, locally sourced food and live music.
The project is expected to create 200 new jobs in the area.
Tallahassee
The city's newest retail development has been purposely designed to encourage walking, biking and riding the bus as an alternative to driving.
The storefronts of Magnolia Grove, a 9.27-acre shopping and hospitality center built by The Ferber Company, are being built adjacent to the sidewalk with parking in the interior so that shops are convenient to foot traffic and bus stops. The development is expected to be completed this summer.
The development, being built on the southwest corner of Magnolia Drive and Park Avenue, will be home to retailers including Starbucks, Smashburger, Blaze Pizza, Mattress One, Oishii Bento Pan Asian & Sushi, Which Wich, Stanton Optical and a 134-room Home 2 Suites hotel by Hilton. More than 200 new jobs will be created when it opens.
Fort Walton Beach
Movoto, the online real estate brokerage, has entered the Fort Walton Beach real estate market as part of a $20 million dollar expansion project. In 2014, more than 60 million U.S. residents used Movoto to search for information about towns and cities across the nation, using tools such as Movoto's ranking of best places to live in Florida. The company has sold more than 16,000 homes across the country since its founding in 2006. It offers listings in 42 states and the District of Columbia. It will upload information directly from the Emerald Coast Association of Realtors.
Santa Rosa Beach
Locally owned and operated Prudential PenFed Realty has joined forces with Warren Buffet's Berkshire Hathaway HomeServices Real Estate Brokerage Network to form Berkshire Hathaway HomeServices PenFed Realty.
The full-service brokerage joins a growing roster of affiliates that have transitioned to the network since September 2013. Berkshire Hathaway HomeServices now counts nearly 34,223 agents and 1,056 offices operating in 47 states. The brokerage network was named 2014 "Real Estate Agency Brand of the Year" by consumers in the 26th annual Harris Poll EquiTrend® study and "Startup of the Year" among all U.S. industries at the 2014 American Business Awards.
Compiled by Linda Kleindienst