Neal Wade Resigns From Bay EDA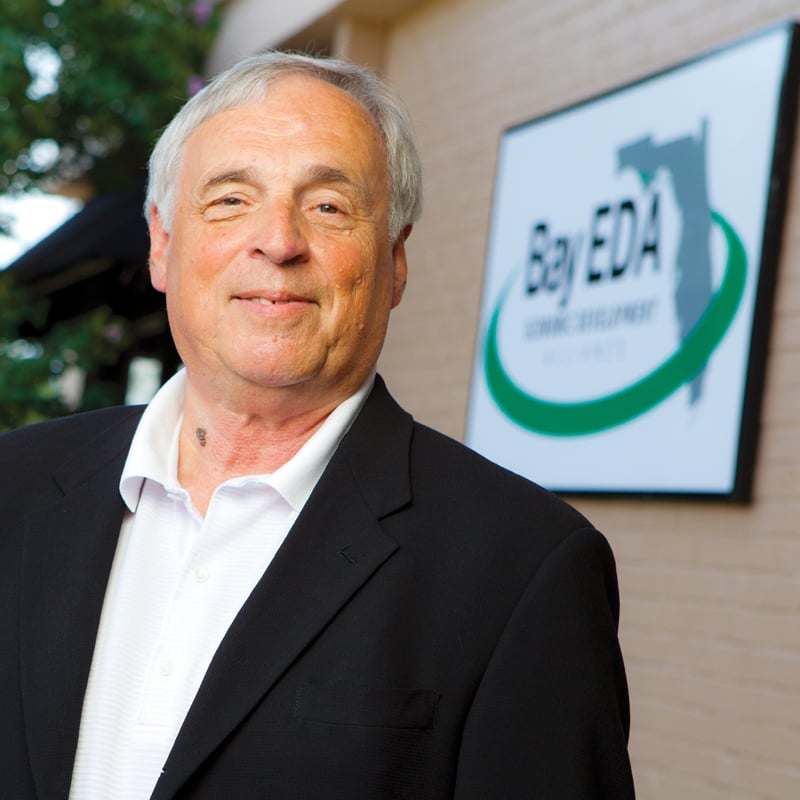 After three years of raising the profile and clout of the Bay Economic Development Alliance, Neal Wade is leaving to head a new Economic Development Academy at the University of Alabama.
Wade, a dynamic leader who dramatically boosted the county's economic development efforts, is a former director of the Alabama Economic Development Office and was senior vice president of economic development for The St. Joe Company before joining the EDA.
"For more than a decade, I've planned to teach and prepare the next wave of economic developers during my final professional chapter," said Wade, who last year became the unpaid chairman of the Public Affairs Research Council of Alabama, a part-time post.
"I'm 68 years old, average about 70 work hours a week and have given the EDA every ounce of energy that I could to make us competitive."
During his three years in Bay County, Wade worked to build the EDA's investor base and put a heavy emphasis on selling the county's perfection location for aerospace and aviation industry expansion, especially at the Northwest Florida Beaches International Airport. He also became chairman of the four-state Aerospace Alliance, which includes Florida, Alabama, Mississippi and Louisianna.
"Three years ago we began a journey that can never truly be completed. In economic development, there is always one more project, one more challenge to work on, one more opportunity to create a good job. Which is exactly how it should be," Wade said.
He said his most memorable moment of his tenure in Bay County is that "we righted the ship, laid a strong foundation for growth in the future … we are clearly pointed in the right direction. Our leaders are focused and united and our assets are many."
During his work for St. Joe, Wade was instrumental in helping to develop VentureCrossings adjacent to the new airport. The development offers runway access to businesses ready to locate there. During his seven years working in Alabama, he helped bring tens of thousands of new jobs to the state.