More Than Just Making Water Safe
Nonprofit leads effort to ensure safe disposal of prescription meds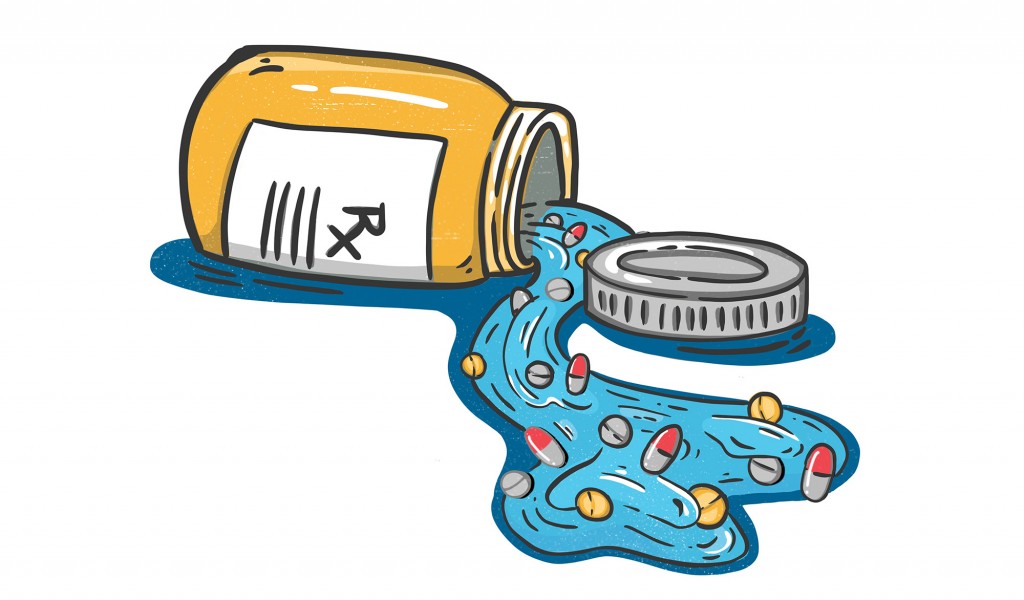 A nonprofit organization, Safe Water for Walton, with a little help from corporate friends, is coupling its efforts to prevent prescription medicines from reaching water supplies with production of a video that emphasizes home safety.
In 2019, Gulf Power Company, owned by NextEra Energy, was presenting sponsor of Safe Water's Operation Medicine Cabinet, held for the second year.
Hundreds of people delivered unwanted meds to collection tents set up in three school parking lots for two days. The event marked the first time in Operation Medicine Cabinet's 10-year history that three tent sites were operated in a single weekend, and the first time that an event was underwritten by a non-governmental sponsor.
Organizers collected 95 pounds of over-the-counter and prescription meds. Empty plastic bottles, enough to fill six storage containers, were chip-shredded for recycling.
In addition, four banker's boxes of aluminum foil and other packaging were shipped for recycling by waste vendors, thanks to Southern Waste Information Exchange. SWIX has run Operation Medicine Cabinet since its inception in 2010 for the Florida Department of Environmental Protection.
Unlike other toxic elements, prescription medicines are not regulated in the water supply chain. Exponential growth in the use of opioids and painkillers over the past decade has exacerbated the seriousness of that problem. Actions by federal and state governments have been limited to encouraging people to avoid flushing meds down the drain into the public water supply or into septic tanks connected to watersheds.
Now, Safe Water is culminating its two-year education campaign with production of a video featuring Walton County Schools Superintendent Russell Hughes and Walton County Sheriff Mike Adkinson Jr.
The video, called "The Pharmacy in Your House," was to be posted to Safe Water's web site and Facebook page. It combines the group's environmental and watershed protection message with a powerful message about home safety.  
"Coordinating with community partners on getting important information to our students and parents is a key part of a mission that we call EPIC — Excellence, Professionalism, Innovation and Collaboration," Hughes said. "We are proud of another significant project that involves the St. Joe Community Foundation and Safe Water for Walton."
A St. Joe Community Foundation grant made the video project possible. Safe Water was seeking additional sponsors for clips planned for local media outlets.
Walton Public Schools made the parking lots available for Operation Medicine Cabinet collection tents, and sheriff's deputies provided security and transport of collected medicines.
Safe Water for Walton was first organized to join with Jackson County in opposing a permit application filed by Waste Management Inc., who wished to place a deep-injection well for leachate disposal at the Springhill Landfill in Campbellton.
Safe Water promoted regional awareness of the issue and was instrumental in leading local governments to adopt resolutions opposing the permit application, which was submitted in August 2016 and stood to affect water consumers throughout the Choctawhatchee River and Bay Watershed in the Central Panhandle.
Waste Management withdrew its application in January after the state issued it a permit allowing for leachate disposal via a burning/evaporation alternative.
Safe Water also is distributing funds or reimbursements for electricity and safe running water at homes and family farms impacted by Hurricane Michael.
Information about that effort is located at safewaterforwalton.org/hurricane-relief.