Masters of Project Management
Management duo builds structures and client relationships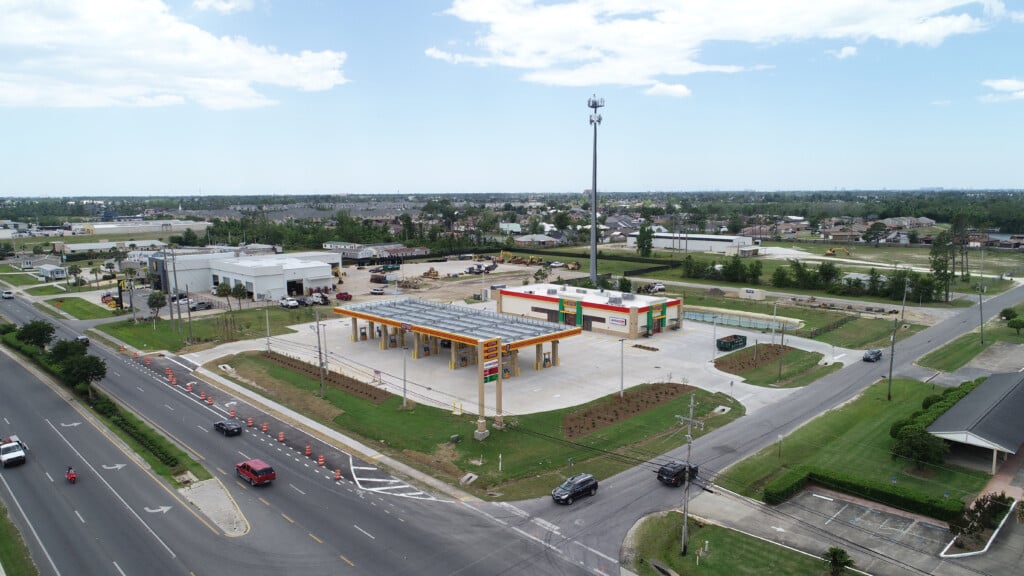 Construction projects bring plans to fruition through a blueprint, a detailed plan, quality materials and a talented team. At JM Phelps Construction, project managers Lance Youngblood and Buck Henry are stewards of that process.
JM Phelps president and CEO Justin Phelps has long put cultivating strong relationships at the center of his business. As a result, he enjoys repeat customers including CEFCO and St. Joe Properties. Phelps stresses the importance of relationships to members of his team.
Before becoming a project manager with JM Phelps four years ago, Lance Youngblood worked in the restaurant industry, beginning as summer employee and eventually becoming a franchisee. He worked with general contractors to build new restaurants.
Youngblood became friends with Phelps, who was looking to expand his business. While Youngblood had a lot to learn about construction, he was already a people person experienced in growing and managing companies.
Buck Henry has worked in construction, specializing in structural concrete, underground utilities and site work, since 2007. Henry had been friends with Phelps for many years, when Phelps made him aware of an open position with his company. In October 2021, Henry joined Youngblood as a project manager. The two primarily manage projects for CEFCO, averaging six or more locations per year.
From the bidding process to the grand opening, Youngblood and Henry work with their clients every step of the way. They provide market knowledge, value analysis, design coordination, materials procurement and advice on innovative tools and processes while managing a team of superintendents and contractors.
"I always answer my phone, and some may see that as a downfall, but it's how we gain repeat customers who trust us, who know their time is valued and that we will provide them with the exact results they want," Henry said.
Youngblood often draws upon his experience as a customer of construction companies.
"A lot of work and coordination goes into these projects, which makes handing over the keys to the owner all the more rewarding," Youngblood said. "We may finish a project, but the client knows we are always there to help. We build a lot of buildings and even more relationships."
JM Phelps Construction
(850) 818-0210 | jmphelpsconstruction.com