Marketing Amid a Crisis
Messaging efforts will be most effective when they build on established relationships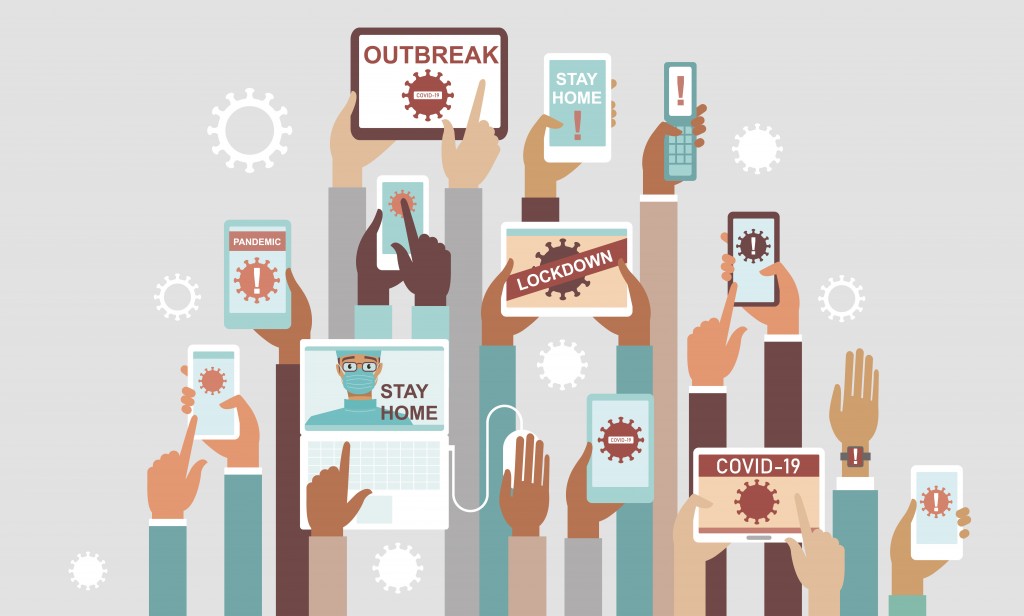 While the COVID-19 pandemic has affected all businesses, some are in a better position than others to market themselves through the duration of the latest economic downturn.
Daryl Green, agency director of Compass Marketing & Consulting in Tallahassee, encourages all businesses to be mindful that their employees are always their most valuable assets.
"To let people go or impose furloughs while ramping up or even maintaining your advertising spend is not a great long-term strategy," he said. "Ultimately, it will result in diminished employee loyalty and increased attrition. Remember, these are the people who are going to help you come back from this. There are a lot of businesses right now that do not have a choice but to let employees go, or reduce hours, but if you are in a position to choose between your employees and your marketing dollars… choose your employees. The resources to get creative with small to no marketing dollars are out there."
Of course, today's advertising and messaging mix affords businesses low-cost options, and Green has seen many businesses become suddenly active emailers.
"If you have not been top of mind and actively communicating with your client base, this is not a good time to start" Green said. "If they have not heard from you in months, or years this is not your time to shine."
Regarding email, Green said, "If your clients are not used to getting quarterly, monthly or weekly emails and now you show up in their inboxes, you may be nothing more than annoying noise. Why should they care about what some business they have not heard from in the last three years is doing in response to COVID-19? You are just one more email and it is not a warm and fuzzy."
What of businesses that have been steadily communicating with their customers? Green is advising them to keep talking, but to craft emails and notices without using the terms 'Coronavirus' or 'COVID-19'.
"Everybody knows what's going on," he said. "You get beat over the head with it on the news and on social media. So, it is best to avoid jumping into that and saying, 'Us, too.'"
Katie Booker, the digital strategist at Compass, has tracked what national companies have been doing. She noted that "social distancing" became a buzz phrase before people understood exactly what behaviors public health officials were advocating.
"A lot of people think that you can still hang out with your friends as long as you are 6 feet apart," Booker said, adding that businesses can help combat such misconceptions with messaging that includes a public service component.
By way of example, she pointed to Chiquita banana, which posted a logo, minus Miss Chiquita, on its Instagram account with the message, "I am already home, please do the same."
"McDonald's separated its arches on social media," Booker added. "Mucinex launched a spread facts, not fear campaign. By changing logos, national brands are acknowledging what is going on instead of pretending it is not happening."
Compass Marketing has done likewise. It added an outline of a house to its logo to let people know that agency employees are staying safe by working from home.
The crisis, Green said, has sparked innovation as businesses work to survive.
"Local businesses are demonstrating how they can adapt and improvise, and that's a positive," he said. "And businesses are collaborating in helpful ways. In Tallahassee that's especially true of restaurants, and you could argue that they have been hurt more than a lot of other businesses."
Green cited Social Catering in Tallahassee as a business that turned on a dime in changing its business model.
"Social Catering lost all of its catering business within a week and shifted to providing family meal pick-ups," he said. "To be able to radically change an entire business like that is pretty incredible.
"A Facebook group called Tallahassee Foodies has a strong following of nearly 7500 people, and they have engaged with different restaurants to let people know what they are doing. I hope that at the end of this pandemic, that sort of cross-promotion and collaboration stays with us."
Green said many businesses are more adaptable and resilient today than they would have been had they not come through the Great Recession of 2007-2009. He spoke to Compass Marketing's experience in that connection.
"One of the things that we consciously did was to permanently adopt some of the changes we had made to become more organizationally efficient," he said. "If we had not done that, I don't think that we would be in a position to survive right now."
To build brand loyalty, Green stressed, a business has to build brand recognition and, to do that, there has to be consistency.
"If you have been out there, share what you are doing in regards to keeping people safe and share the cool things that you are doing," he said. "Proof Brewing is producing hand sanitizer. When I read a post about that initiative, I had a sense of pride as a Tallahassee resident in that local business and the way it reflects our community's resilience. When a business can have that effect on people, that's the Holy Grail."
Now, Green said, is a good time for businesses to engage in self-assessment and planning.
"Think about how you can help your employees," Green advised. "It's a fantastic time to revisit your mission statement and core values. Contact your marketing partner and think about what your consistent marketing approach and message will be after this crisis.
"There will be a lot of pent-up consumer demand coming out of this because people have been prevented from doing things that they like to do. How will your organization be best positioned to serve them?"
Compass Marketing & Consulting
1711 Capital Circle NE, Tallahassee, FL 32308 | 850 878 3370 | CompassMAC.com