Mark Wilson, Tallahassee CEO and President, Florida Chamber of Commerce
Business Booster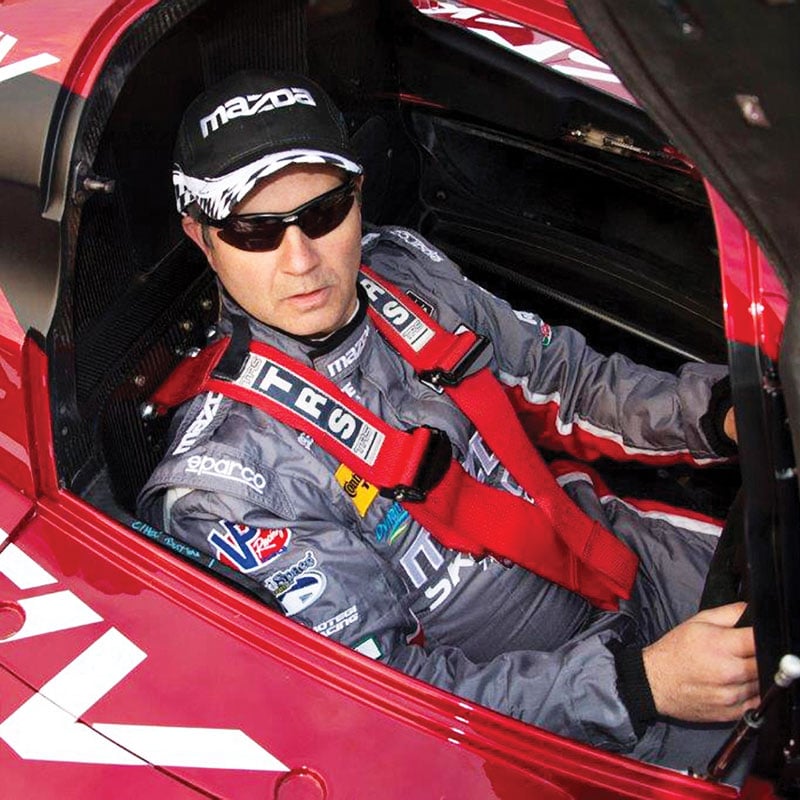 Florida was never really in the plan. But the call from the Sunshine State came on a cold, windy, snowy day in Chicago. And the rest, as they say, is history.
Grateful to leave the cold, Mark Wilson joined the Florida Chamber of Commerce in 1998. He started off at the political and fundraising office in Tampa and then moved to Tallahassee in 2003.
"My wife and I met in high school outside Chicago. She had never lived more than 10 miles from the hospital she was born in when we were invited to come to Florida," he remembers, adding that when he took the call that fateful day he was on the 20th floor of the IBM building and the snow was actually blowing skyward from the wind. "The move to Tampa was a giant change."
But he loved being given the opportunity by the Chamber to foster change in the business world, adding that his passion for fighting for small businesses began with his father, who managed Spurgeons stores in Southern Illinois.
"I used to go into the stores with him. We'd do inventory by hand, and talking to customers was something you did back then," said Wilson, 45.
Now Wilson heads Florida's largest business lobby, which keeps him busy year-round. He spends much of his time meeting with the state's political leaders and the Chamber's thousands of business members, many of them owners of small enterprises.
"Small businesses and family businesses that take risks, it's what made this country great and what's going to save this country," he said. "I'm on a mission to try to make Florida a better place to raise a family and have a small business."
---
First job My parents split up when I was in 7th grade and I starting mowing lawns, putting cokes in machines, anything I could do. It instilled a worth ethic. You're in charge of your own destiny if you make the right decisions.
On the Road I travel one night a week, sometimes two or three. But I want to be with my three kids as often as I can, to be at their games, put them to bed at night. This job is 24/7/365. It never shuts off. Your family understands and adjusts.
Sports All three of my kids are competitive tennis players, and at one point all three were ranked in the top 75 in the state. Most weekends we're traveling around Florida for tennis tournaments. We call it "Team Wilson." And my wife is a competitive water skier.
Hobby I'm a big road racing fan and an amateur car racer. We're partial to Mazda. I drive whenever I can. It's called endurance racing. I got my racing license a few years ago. I used to race every month. Now it's about four times a year. When you're going 100 miles an hour around a corner, it takes every bit of focus you have — and you can't worry about things like elections or amendments to bills.
Fan I'm partial to the University of Georgia.
Reset Time We go to Northern Wisconsin every summer. It's like hitting a reset button on the computer. Lake Tomahawk. It's an island away from all of it.
If I Were Governor … There is a shortage of understanding of what the vision of Florida is among the 19 million people who live here. If Florida was a stock, I would buy it all. I would do whatever I could to work with the voters of Florida to talk about where our state is going.
Reading I have three books on my desk. The Bible, "The Coming Jobs War" and "Good to Great." I have probably 300 books in my office. When the staff asks for advice, I often go over to the bookshelf.
Being Connected I prefer to talk in a world where other people text. A lot of times people will text me, and I'll just call them back.