Legislature 2017
Workers' comp, education among issues business interests are watching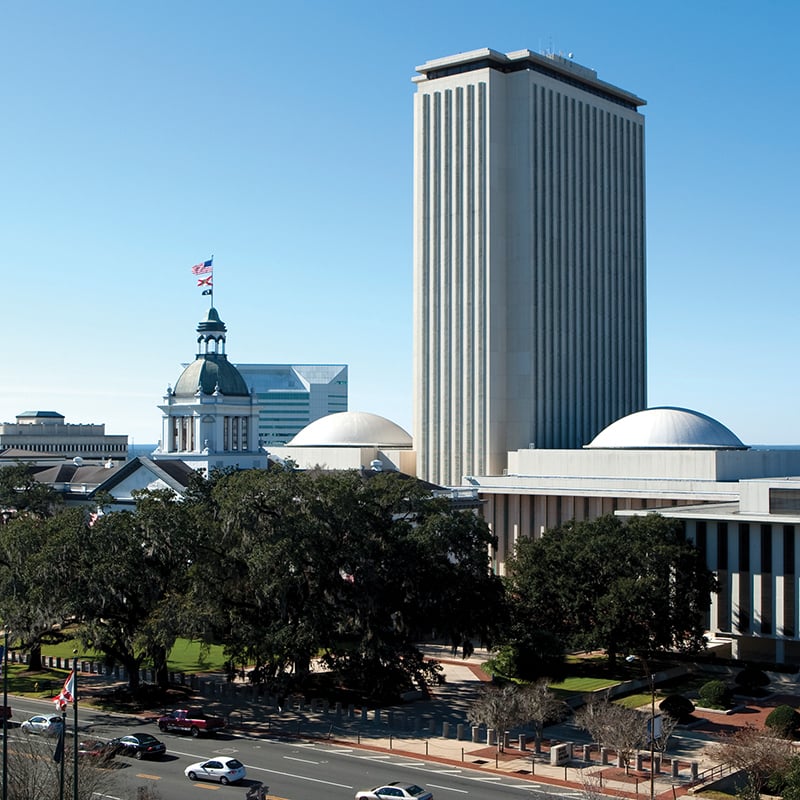 As the gavel calls the Florida Legislature to order on March 7 for the beginning of its 60-day 2017 regular session, businesses across Northwest Florida and the state await action on key issues that range from insurance rates to school improvement to water pollution.
Workers' Compensation
The most critical legislative issue facing business is workers' compensation. A ruling last year by the Florida Supreme Court will cause workers' compensation rates to rise by double digits this year unless action is taken.
In 2003, at a time when Florida employers were paying the second-highest workers' compensation premiums in the nation, state lawmakers passed sweeping changes to workers' compensation laws and capped what attorneys could charge injured workers for representation.
In April 2016, the Florida Supreme Court ruled in the Castellanos v. Next Door case that the caps were unconstitutional because they prevented insured workers from recovering reasonable fees when they prevailed in their efforts to secure benefits from their employers.
With this ruling comes what business association representatives call "disastrous affects."
"The expected increase in 2017 on workers' compensation will affect every single subscriber to 850 Magazine," said Brewster B. Bevis, Associated Industries of Florida's senior vice president for state and federal affairs.
Bevis warns that rates could jump as much as 35–40 percent in the coming years if no action is taken.
"It will impact hiring and slow growth," he said.
"This is an issue that affects all taxpayers — teachers, law enforcement, EMTs, fire and all working in the public and private sector," adds National Federation of Independent Business
(NFIB) Florida Executive Director Bill Herrle.
Rates are expected to increase 14.5 percent in 2017, which equates to a $1.5 billion increase in costs to the system, according to David Hart, executive vice president of the Florida Chamber of Commerce. He said roughly $1 billion of that increase is an unfunded liability. In addition, he speculated that the Supreme Court decision could reopen all workers' comp cases dating back to 2003.
The expected increase was blocked just one week before it was scheduled to hit businesses on Dec. 1, 2016. Leon County Circuit Judge Karen Gievers ruled in late November that the organization that files rate proposals for the industry, the National Council on Compensation Insurance (NCCI), did not comply with legal requirements to hold public meetings during its deliberations on the hike. She also determined that the organization held improper closed-door meetings with Florida Office of Insurance Regulation staff members.
NCCI said it would appeal. But while Gievers' ruling stops the increases for now, the issue is not dead — and some experts expect that it will only add fuel to the upcoming battle in the Legislature.
Hart expects a hard fight.
"Trial lawyers will likely advocate against any proposal by the business community," he said. "An increase in attorneys' fees goes right into their pocket."
Herrle explains that the lifting of the cap makes even the smallest claims highly profitable for attorneys.
"All money will go to the attorney fees, not the injured workers," he said.
And Bevis warns, "Small business, beware. Small shops have no idea the impact this will have."
NFIB Florida is mobilizing independent business owners to reach out to legislators and show how this affects their business.
"It is up to business owners and citizens to speak up and demand it gets fixed," Herrle said.
Education
While workers' compensation is contentious, Hart sees education as an area where business and new legislative leaders agree.
"There is a great deal of common ground between the Florida Chamber's views on higher education and with what the Senate president is looking at, and there is a great deal of synergy with the speaker of the House and his priorities (related) to K-12," Hart said.
Calling the Florida Education Association's 2014 lawsuit to kill the state's scholarship program for economically disadvantaged students "downright evil," Florida House Speaker Richard Corcoran has vowed to create an education system that is not afraid to innovate and take risks.
"Let's partner together to ensure all children of all races and all incomes are afforded a world-class education," Corcoran challenged fellow lawmakers.
Florida Senate President Joe Negron has said that one of his goals is to make Florida's good universities great.
"I have a vision that Florida's universities will be national elite destination universities," he said. "(We should) focus on professional schools, such as law, medicine and business."
He called for improving the universities' aging infrastructure, making college affordable to every student accepted, increasing four-year graduation rates and competing for more National Merit Scholars across the country.
Hart said that while much of the effort in higher education focuses on college, there is also a strong vocational aspect.
"Not every student goes to college," he said. "We have more and more tracks developing to take a student and get them skills training — vocational, high-tech, manufacturing — and give them pathways to a career. It's all part of preparing the work force of tomorrow."
Water
Water presents a challenge all over the state, both in quality and quantity.
"Our foundation estimates that we'll have approximately 6 million new residents by 2030," Hart said. "In order to accommodate that population growth, we have to have a water supply that can take care of our agriculture needs, our environmental needs and our growth needs."
The problem is more acute in South Florida, where issues with runoff from Lake Okeechobee caused putrid algae to coat the state's waterways and coastline last year.
Negron, who represents Southeast Florida's Treasure Coast, is particularly concerned about the state's water problems.
"There are signs in our rivers and oceans, 'No swimming, too dangerous, bacteria,''' he said. "Is that the best we can do? I refuse to accept that." He said property values are declining, and it's hurting agriculture.
Bevis said Associated Industries is looking for funding for infrastructure and water projects and calls the state's shortage of water "critical." Water issues, he adds, are delaying development across the state.
"A lack of water never should be a reason to say 'no' to a new project," Bevis added.
Northwest Florida has its own issues with water supply. A water-rights lawsuit between Alabama, Georgia and Florida has dragged on for years with no resolution in sight.
"As a great lover of Apalachicola oysters, it is very important that we look out for those water issues in that part of the state," Hart said. "It proves how connected our environment is to our economic health. There are so many jobs at stake there in Apalachicola. It's an important, historic industry."