Larry Sassano Creates Economic Success
The Economic Orchestrator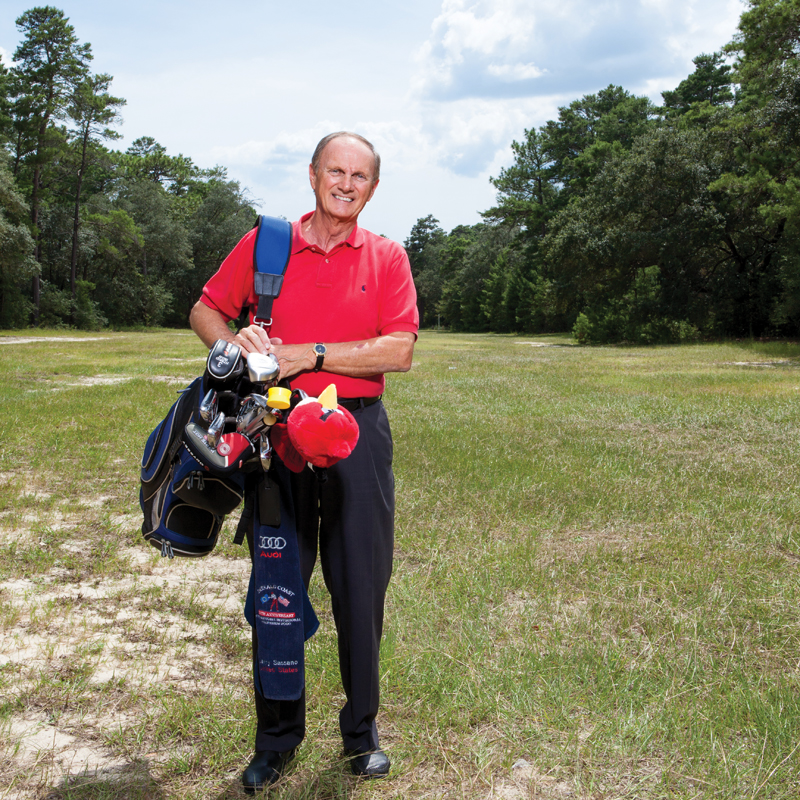 Larry Sassano is passionate about Northwest Florida. This has served him well in his career, with stints as development cheerleader for Okaloosa County and the state at large through the Florida Department of Commerce.
He joined Florida's Great Northwest as president in 2012. From this vantage point, Sassano works with communities in the 16-county area to help orchestrate economic development in the state's most postcard-worthy landscape. In his role, he works with local economic development organizations, chambers of commerce, developers, elected and education leaders and workforce development agencies to strategize diversification of the local economy — to perhaps move beyond military, agriculture and tourism into the coveted segment called business manufacturing.
Sassano knows a thing or two about both the unique economy of Northwest Florida and private business. His background includes marketing and economic research, as well as a family-owned men's clothing company with a presence in Ohio and Florida. Drawing upon these experiences, he is leading Florida's Great Northwest on to great things.
---
1. How do you relax? Go for a jog; read a good book; play golf; play video games; ride my bike; and take my wife out for a nice, quiet, romantic dinner.
2. For a surge of energy: Jogging, because it frees up my thoughts and allows me to put everything into focus.
3. Apple or Android? Apple
4. Last "Ah-Ha" moment: Always the last guest I interviewed on my monthly "Florida's Great Northwest" TV show.
5. To recharge the soul: Playing golf; running; playing my guitar; singing.
6. What's on your nightstand? Three books; a flashlight; bottled water; a lamp; and a green coaster from my wife that has a special message.
7. Most perfect place in all of Florida's Great Northwest: Our upstairs, screened-in porch that overlooks the Bay — very peaceful.
8. Fly or drive to the vacation destination? Almost always fly; this way we get to spend more time at our final destination.
9. Leadership rule to live by: Don't prejudge anyone, and do a better job of listening.
10. Fave gadget of any kind: The bluetooth that is installed in a car; this way you can focus on driving.
11. Splurge-worthy item: I purchased a designer leather jacket, very nice.
12. Resume entry that provided the most wisdom: Teaching middle school students after I graduated from college — now that was a learning experience I will never forget.