Karen B. Moore: Energized Entrepreneur
Karen Moore is active in her business, her community and life.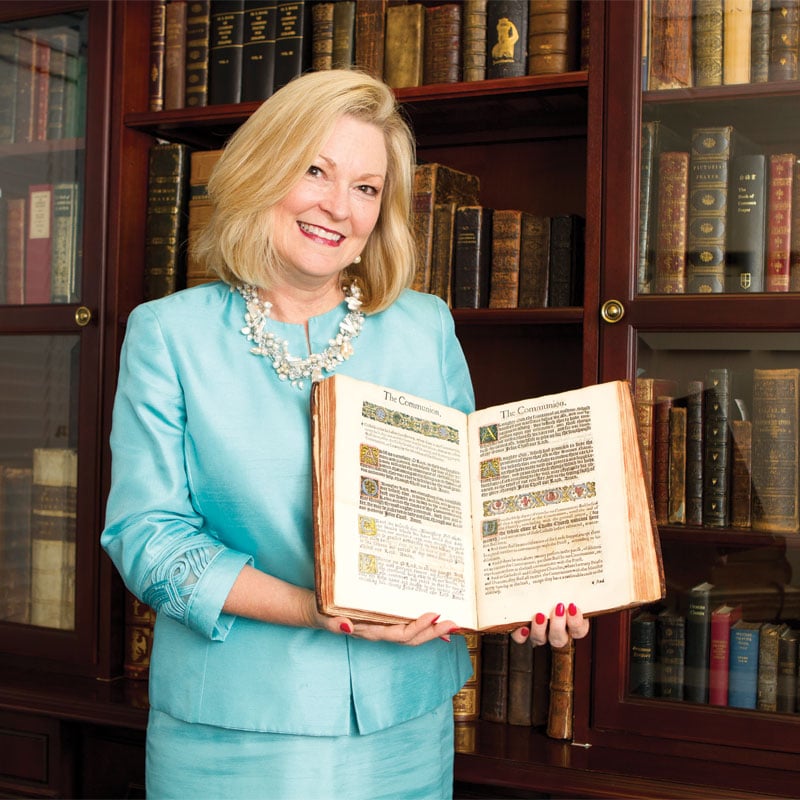 Karen B. Moore understands what it takes to pursue your passions in business and in life. When she launched her public relations business 20 years ago she took a "big leap of faith." But she nurtured her one-woman shop until it blossomed to employ 24 people with offices in Miami, Jacksonville and Washington, D.C.
Along the way, she achieved many of her professional goals, including serving on the Board of Trustees of 11 different organizations. Under Moore's leadership, her company has earned more than 375 industry awards. She has served as a speaker to more than 250 organizations and addressed the White House Summit on Women Entrepreneurs in the 21st Century. Moore has provided media training for Fortune 500 companies and even the British Olympic Team.
A Florida native, Moore grew up in Orlando. After earning her bachelor's degree in Russian history from the University of Central Florida and a master's degree from New Mexico State University, she served as adjunct faculty at several universities.
Moore has seen a lot of her goals realized, but that doesn't stop her from constantly stretching to reach the next one. The firm has been recognized as one of the 100 best businesses to work for in Florida three years in a row, an accomplishment that she is particularly proud of.
Always eager for an adventure, Moore is a world traveler having visited more than 55 countries, including Ecuador, Turkey, Thailand, China and Iceland. Despite having a Starbucks gold card, she does all this while drinking only decaffeinated coffee.
1. First job? Camp counselor for the Girl Scouts at Camp Ticochee. (During those camp counselor years, she was nicknamed Cottontail.) I also taught swimming lessons to seniors at the YMCA. In fact, I was 15 years old and one of my students was 84 years old!
2. What did you want to be? A teacher for students with disabilities.
3. "Away from work" passion? I collect antique prayer books. I have more than 600 books, some dating from the early 1500s.
4. Last book you read? I am a voracious reader. I try to read two to three books a week. Just this morning, I completed "Steve Jobs" by Walter Isaacson. I really enjoy nonfiction. I try and incorporate something of value, an inspirational point, from each book into my life. What I will take from this book is that committing to a corporate culture of innovation is a game changer.
5. Favorite food: Anything my husband cooks. I love his jambalaya. My son Jarrod is also an awesome cook.
6. Last vacation? Last month I went to Hong Kong. My next trip is to Iceland with my family to celebrate my father's 80th birthday.
7. If you could have a cup of coffee with anyone … I would have coffee at Starbucks with several folks — Winston Churchill, Queen Elizabeth I, Thomas Jefferson and Mother Teresa. Each person having made a significant difference in history — can you imagine the conversation!
8. Biggest challenge? The same as every other working professional, balancing work and family life.
9. Most people don't know … I am actually very shy. I would be very comfortable sitting in a chair and reading a book, with a glass of wine and Baxter the Cat on my lap.
10. Hidden talent? Photography. I have traveled to more than 55 countries and love to take pictures.
11. Best advice you ever received? My parents said, "Just try it!" From eating fried rat in Thailand to canoeing for a week in the Okefenokee Swamp, I am willing to try anything once.
12. Favorite pet: Rusty, our 19-year-old golden retriever mix. But, I did have a pet boa constrictor named Pinky who would be a close second.
13. Most prized possession: The engagement ring my husband gave me. We have been married 34 years.
14. Fun adventure: My husband, son and I rode camels in the desert once. Fun!
15. If you could do anything: I would create a foundation to assist young entrepreneurs help make their dreams come true. Or, I could be a world traveler and find unique destinations and write about them for travel magazines. There is plenty of time to do both someday.