ITEN WIRED Summit is Rewired and Ready for 2022
Pensacola technology conference attracts regional audience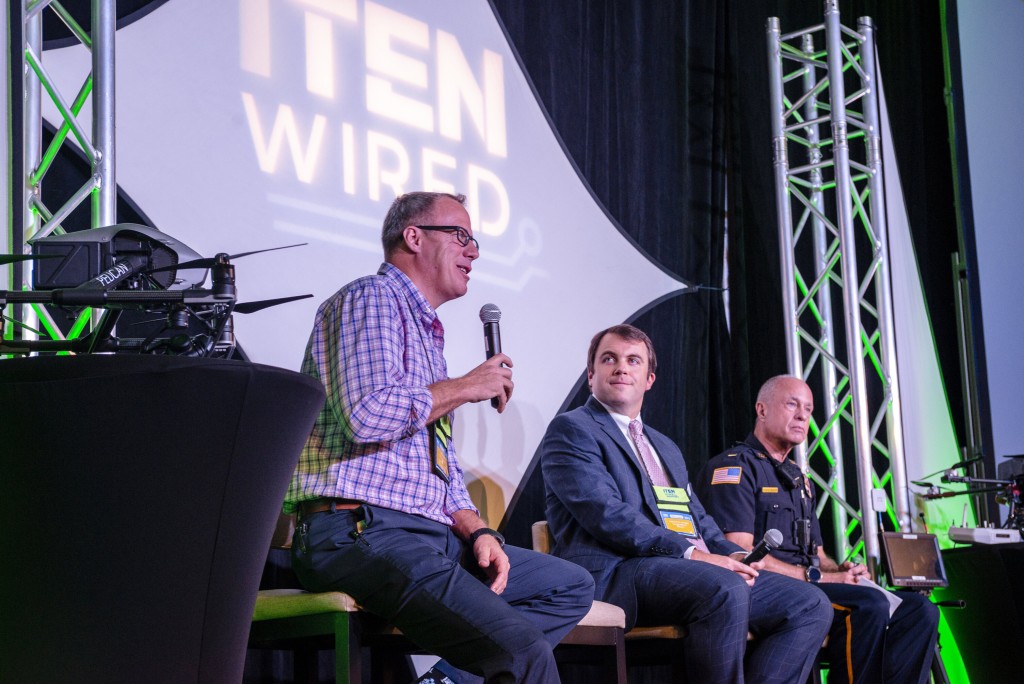 The ITEN WIRED Summit assembles people from across the Southeast region in a meeting of minds that delves into the latest developments in technology, cybersecurity, entrepreneurship and more.
Industry leaders, entrepreneurs, educators, military members and students are invited to connect and collaborate at this premier regional conference, slated for Oct. 5-7 at the Hilton Pensacola Beach.
ITEN stands for Innovation, Technology, Entrepreneurship, Network, and it also refers to a key transportation artery in Northwest Florida. In both regards, the conference will live up to its name. The summit's three days will include a career evolution expo, keynote speakers, discussion panels, a cyber competition and plenty of opportunities for networking.
There will be over 20 speakers from agencies and businesses including the State of Florida Chief Information Office, the Department of Homeland Security, the Cybersecurity & Infrastructure Security Agency, Pen Air Federal Credit Union, Synapse and more.
Topics will range from artificial intelligence to Cloud security to creating strong passwords.
The Career Evolution Expo will feature recruiters from IT, telecommunications, cybersecurity and more. The expo provides opportunities for people of all experience levels to meet with potential employers.
This year, the summit will emphasize the military presence in Northwest Florida with military contractors in mind.
By invitation, participants will compete in a Cyber Range Exercise competition that will test cybersecurity skills and offer lessons about hackers.
Throughout, there will be networking breaks and rooms reserved for meetings or as quiet places to get work done. And, right outside the meeting rooms lie the beautiful sands of Pensacola Beach, an ideal setting for networking over dinner and cocktails.
ITEN WIRED is a non-profit event with proceeds supporting IT Gulf Coast's local STEM initiatives. IT Gulf Coast was established in 2008 as an association of students, educators, IT professionals and corporate members. It serves to promote business and technology; provide social and networking opportunities and produce educational content for members and young people with an interest in tech careers.
To learn more and purchase tickets visit: itenwired.com.