ITEN WIRED Powers Up for 2023 Summit
Pensacola technology and cybersecurity gathering garners regional excitement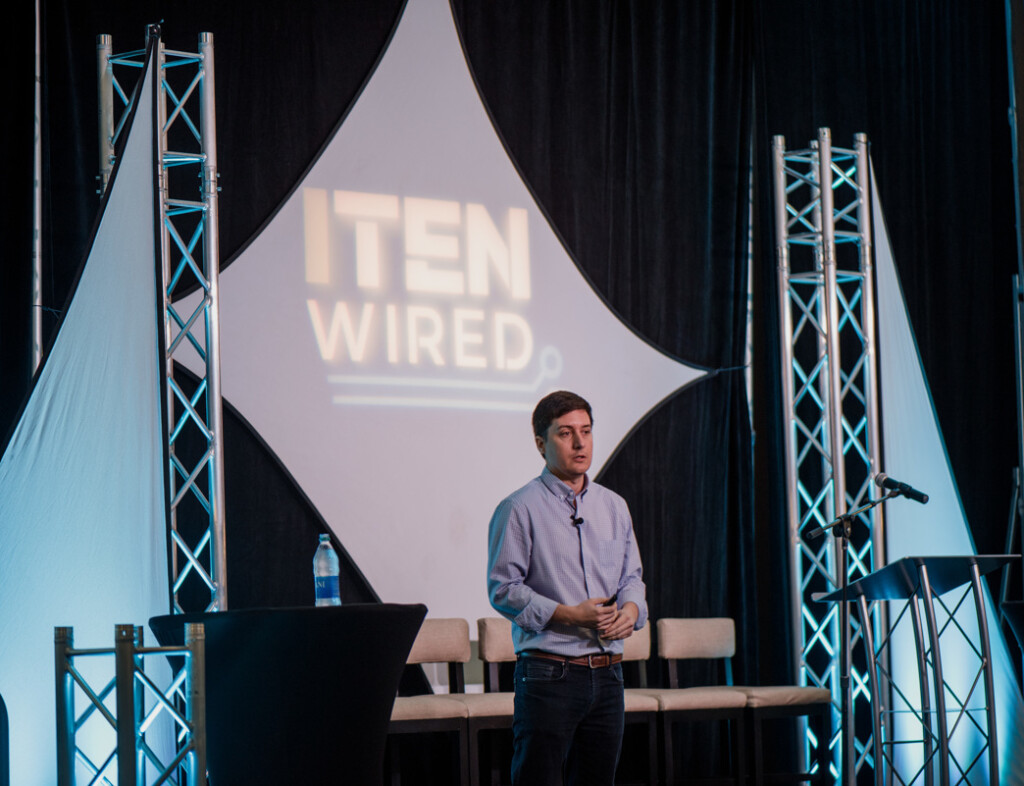 The ITEN WIRED Summit is a yearly convergence that plugs in attendees to the current that keeps the Southeast region pulsing as a circuit for technology and cybersecurity.
The conference, held Oct. 18–20 at the Hilton Pensacola Beach, invites industry leaders, entrepreneurs, educators, students and all interested in technological advancements to attend the conference that hones in on connection, collaboration and community building.
ITEN — an acronym for innovation, technology, entrepreneurship and network — hosts an array of events that revolve around that subject matter. The three-day event will encompass keynote speakers, breakout sessions, networking socials, panel discussions, a cybersecurity competition and a cyber evolution career expo.
"This has become a highly anticipated event in the community that continues to grow and lead to further connections," said Jim Rhodes, the ITEN WIRED planning committee director. "This summit puts the cyber coast on the global stage."

The Hilton Pensacola Beach ballroom will be the site for the cyber evolution career expo from 10 a.m.–2 p.m. This career fair is open to the public for those of all skill levels pursuing the tech industry. Continue the conversations at the Techies Network & Talk Mixer happening from 2–4 p.m. at Whiskey Joes.
The day will conclude with a welcome reception for conference attendees, held from 6–8 p.m. at the Casino Beach Bar. The welcome reception is a laid-back networking occasion with libations, bites and live music by the Molly Ringwalds.
On Thursday, opening remarks begin at 8 a.m. to be followed by two days of speakers, panel discussions, networking opportunities and a pitch competition. New this year, the pitch competition will be judged by six industry professionals who will select and award their favorite startup pitch with an impressive cash prize toward beginning the project.
Throughout Thursday and Friday, speakers and panelists will speak on topics including AI, cybersecurity, workforce development, risk management, compliance and more. The speakers hail from companies such as Morse Alpha Associates Inc., Hixardt Technologies Inc., TechFarms Capital, GBSI, Florida State University, The Net Effect LLC and more.
New in 2023, ITEN WIRED has partnered with the AFCEA Blue Angels Pensacola Chapter to integrate the TechNet CyberCoast into this year's summit as a track that will be offered on Oct. 19. This track will feature speakers and sessions on topics relevant to government, military and tech industry personnel. Attendees have the option to purchase a ticket to the TechNet CyberCoast event or combine their ticket with the ITEN WIRED summit.

AFCEA (Armed Forces Communications and Electronics Association) is an organization that furthers the dialogue of global security through conferences, networking, training, media, scholarships and leadership. Doing so enables military, government and academia to align technology that meets the needs of those in defense, security, cyber and intelligence.
By invitation, participants will be invited on Saturday, Oct. 14, to compete in the Cyber Range Exercise competition. The winners will be announced Thursday during the summit.
As a three-day event held at the scenic Hilton Pensacola Beach, Rhodes encourages attendees to make a weekend of it, enjoying the beautiful beaches and networking further by supporting local businesses.
"I hope this summit opens people's eyes to what we have here on the Gulf Coast, as far as the tech community goes," said Rhodes. "It's a chance for people to network and see who's who and what's going on in this inspiring region that's a great place to live and work, especially in the tech field."
The summit is still accepting speaker applications. To inquire and purchase tickets visit: ITENWIRED.com.