International Leaders Tour North Florida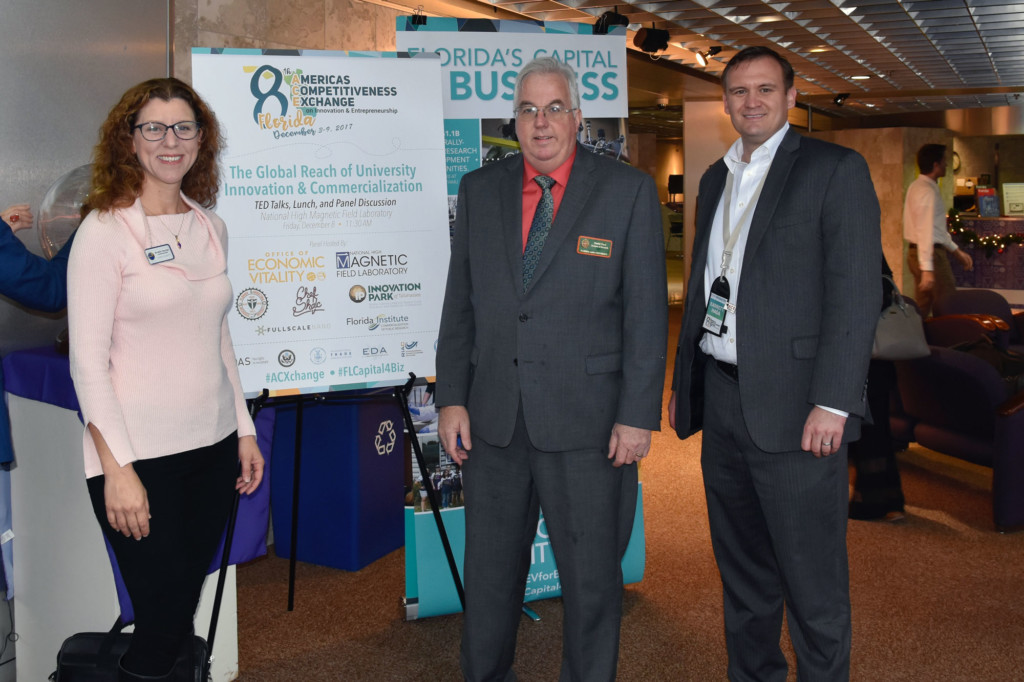 Fifty economic-development leaders from 22 nations toured sites in Tallahassee-Leon County Friday in the 8th Americas Competitiveness Exchange on Innovation and Entrepreneurship, or ACE 8.
The tour, featuring five north Florida cities, was arranged by the U.S. Economic Development Administration, the Organization of American States and the U.S. Department of State to promote global commercial relationships. The international visitors, most of them from Central and South America, met with Tallahassee/Leon-based physicists, climatologists, researchers, engineers, entrepreneurs and economic developers.
Tour sites included the National High Magnetic Field Laboratory, Danfoss Turbocor, the Florida Center for Advanced Aero Propulsion, Cascades Park, Florida A&M University and the Florida Capitol.
Leon County Commissioner Kristin Dozier, David Teek, with FAMU's Division of Research, and Barrett Haga, with the U.S. Department of Commerce, were part of the entourage.
The visitors also toured Gainesville, Orlando, St. Augustine and the Space Coast.