Inside Okaloosa Technical College
Bringing Workforce and Education Together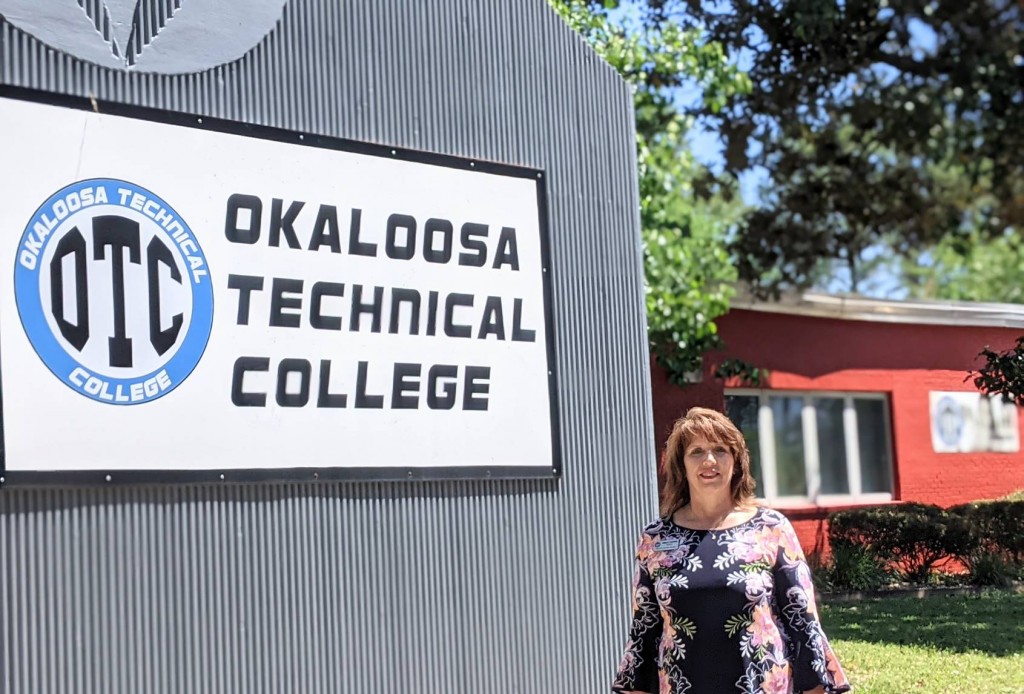 Okaloosa Technical College has been around since 1975 under many different names and missions. Today, Okaloosa Technical College is proud to serve the citizens of Okaloosa County by offering career and technical education to positively impact the workforce of Okaloosa County and the state of Florida. Since Gov. Ron DeSantis shared his goal of making Florida No. 1 in the nation in technical education by 2030, Okaloosa Technical College has stepped up to board that train. Surrounded by military, defense contractors and businesses that thrive in Northwest Florida because of technical training and education, Okaloosa Technical College looks to attract those who want to truly make a difference in their communities and their careers.
Offering courses in practical nursing, technology support services, cybersecurity, welding, automotive technology, air conditioning, heating and ventilation (HVAC), electrician, solar photovoltaic, marine engine technology, cosmetology, professional culinary arts, carpentry, and building trades and construction technology, Okaloosa Technical College is hands-on, face-to-face and critical in building and maintaining an essential workforce.
Okaloosa Technical College is open to offering programs geared toward specific industries. They are always looking for ways to aid an industry in helping its own workforce. Partnering with OTC, an industry can boost employee morale and skills.
Okaloosa Technical College has a place for every student, whether serving the area's veteran population with new transition options and extended education, or presenting dual-enrolled high school students with better opportunities as they walk across the graduation stage.
"I get excited about the possibilities at OTC. With the state pushing us and our district supporting us, I know that we can have a tremendous impact in Okaloosa County," said OTC Director Kelly Hayes. "People tell us all the time that they didn't even know we are here, so we want you all to know — we are here, and we want you to share the word that we are here. Whether you are looking to 'upskill or reskill,' or whether this is your first step into any career area, we are a smart choice. OTC offers an individualized, student-centered atmosphere where your story will be heard and the administration knows who you are."
Okaloosa Technical College
1976 Lewis Turner Blvd, Fort Walton Beach  |  (850) 833-3500  |  otcollege.com