Ideal Location in the Heart of Pensacola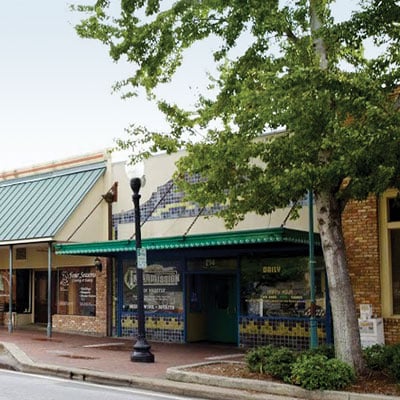 Every now and then you come across a building that seems to have it all. This space on South Palafox Street is one of those. The street itself is reason enough to want your business location on it.
Palafox Street is a premier location for dining, retail and nightlife. The American Planning Association announced it as one of the 10 Great Streets in the United States for 2013. This street was also recognized as one that adds value and significant economic growth in the community.
As a great number of people flock to this area throughout the year it is an absolute ideal location for a business investor or developer. A retail shop or restaurant would nestle in nicely in this already progressive area. With 4,500 square feet and 0.35 acres it has suitable space for a booming business prospect.
On this busy street it is sometimes a hassle to find ideal parking locations, but this property provides 21 parking spaces specifically dedicated to it. This is one of the few locations on Palafox that provides such abundant parking.
This property can be bought as is or can be made to fit the needs of a specific business, as there is significant possibility for redevelopment. The size and zoning of the building allow for the investor or developer to build vertically or redevelop as a whole.
Sperry Van Ness realtors Sonny Granger and Chris Palmer predict great success for this property because of its many valuable characteristics.
"This represents an incredible opportunity to invest in an irreplaceable location in the heart of booming downtown Pensacola's shopping, dining and nightlife. The property currently produces substantial cash flow but has the tremendous upside potential for a complete redevelopment as well," said Palmer.
Quick Look
Address: 202 South Palafox Street
List Price: $1,750,000
Square Feet: 4,500 square feet
Contact: Sonny Granger & Chris Palmer, Sperry Van Ness Southland Commercial Real Estate (850) 434-7500