How And When to Find a Good Attorney For Your Company
Can you go it alone, or is it time to call a professional?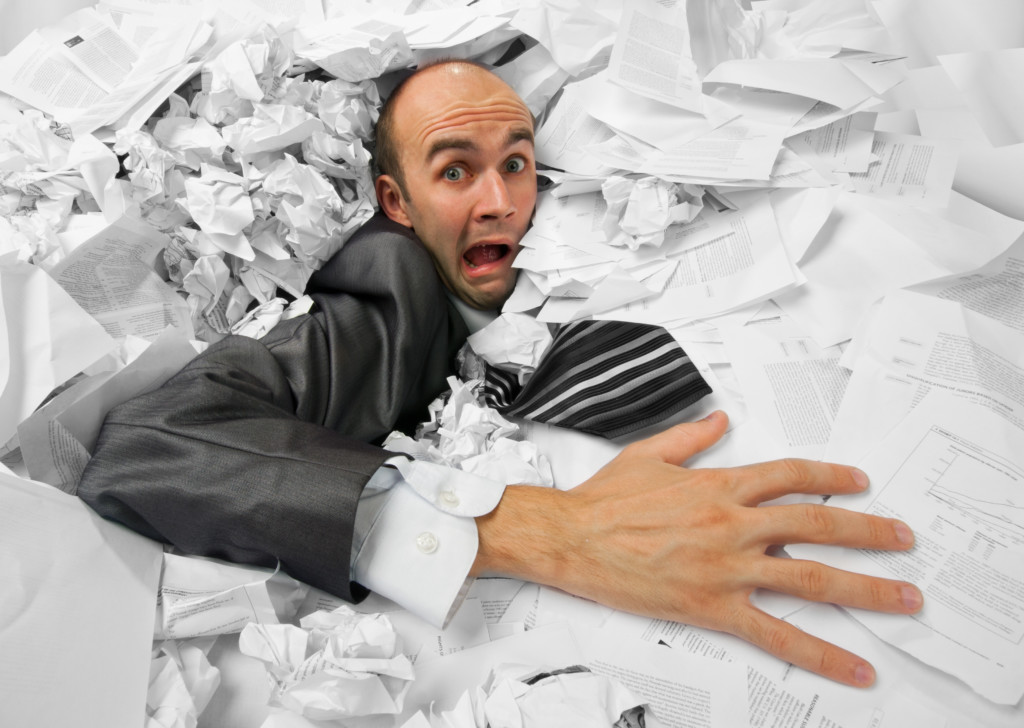 Sooner or later, it's going to happen to everyone. So experts and small business owners alike agree: Form a relationship with a business attorney before you need one.
If you're in business, chances are you've already dealt with a situation where you needed an attorney — whether you know it or not. From incorporation to employee I-9 forms, the advice of a competent legal mind can save you money, worry and time in the long run.
"A large amount of small businesses fail," says Michael Jones, partner at Matthews Jones & Hawkins, a multi-service legal practice in Destin. "But you have to be able to take the risk — because nothing risked is nothing gained. And small businesses have the same [legal] protections as anyone, even GMC and Ford."
Jones explains that sometimes small business owners (SBOs) don't fully understand that the legal framework of business law means most any business transaction can be designed to protect the SBO's own interests and allow the owner to take the risk necessary to grow their business.
"The number one concern of a SBO is personal liability," Jones says.
The right legal partner and advice gives owners peace of mind, because they want their personal liability to end at their family — they don't want to put their loved ones (and personal wealth) at risk for the growth of the business.
Shane Fischer, an attorney and president of Shane E. Fischer, P.A. in Winter Park, Fla., agrees. "Whether it's reviewing vendor contracts, leases or representing you in a lawsuit, you're really only hiring an attorney for one reason, to protect your business from loss," he explains. "Alternatively, if loss is unavoidable, [your attorney] should seek to minimize the damage from a lawsuit."
So, if you're the SBO looking for an attorney, do you start with the phone book? And how do you know when you need to find the right legal partner?
Brothers in Arms
Matthews Jones & Hawkins deals with hundreds of SBOs, from real estate to banking to retail and professional services. According to partner Dana Matthews, there's one common denominator among them all: Solid legal advice on the front end makes for a better outcome in the long run.
By and large, Matthews notes, "Clients don't understand contract language and that ends them up in a dispute. A handshake deal ain't papered and isn't enforceable."
Understanding that verbal agreements are not appropriate in business is something the "gentleman business owner" in Northwest Florida often learns the hard way.
Lila Jaber, a shareholder at the Tallahassee office of Gunster, provides perspective from both a legal and SBO standpoint. "The right attorney, especially with a pre-existing relationship, is better equipped to act quickly to help with acquisition paperwork, incorporation and business filings, business structure and finding the appropriate employment structure."
Insulating these issues with legal representation actually mitigates the exposure a small business has to lawsuits and disputes, she explains. Essentially, getting it right the first time is your best defense against costly and potentially disastrous legal situations.
Mark Bonfanti, a labor and employment attorney with Gunster, points out that when seeking a business attorney SBOs should keep in mind that general [legal] practitioners are not the best suited to fit corporate needs. "It can be a potential pitfall to hire an attorney who is unfamiliar with the business region and workforce," he explains.
Justin Meyer of Meyer and Associates, Counselors at Law, PLLC, practices in New York, New Jersey and Florida. He agrees that finding an attorney familiar with your business is ideal.
"You want an attorney who knows your business," he says. "Not one who is first learning how everything is done when you are trying to get a deal finished."
When the attorney knows about your business, they can most likely give better — and more timely — advice.
"Small business owners need lawyers for all kinds of reasons," Fischer notes, "such as business formation, negotiating contracts, employment or for litigation when they need to sue or are being sued.
Rarely can one attorney help with all those issues, which is why it's important to build a relationship with at least one attorney who you know and trust. Since the legal community is pretty tight knit, even if your lawyer friend can't help you with a particular issue, chances are they can refer you to another attorney who can."
The typical situations in which SBOs need legal advice are the ones you'd expect: startup, HR, tax and regulatory compliance and collections. Let's take a closer look at each of these and the legal implications for a small business.
Business Structure and Startup
Whether you're going it alone as a business owner or beginning with partners, choosing the best business model is key.
Matthews considers his firm a very proactive legal partner. Business consulting is a large part of what they offer SBOs.
"When we have a client that wants to open a new business," he says, "we are very proactive in finding the business entity that best suits them."
Working with the client's CPA, Matthews discusses the best model for the business and sets up the legal framework, while the accounting expert works on the books. Getting the infrastructure right is key, he says.
Key ingredients to the formulation of the proper business setup include: looking at the risk package, the number of partners and their individual financial situations, the financial goals of the business, figuring out if all parties intend to invest long term and what they want to do money-wise, the tax advantages available, tax compliance issues, amount of partner participation and exposure limitations.
Leases and Real Estate Transactions
A lease of any kind includes any number of rights and obligations that the SBO may not understand. From improvements to code violations, knowing what you as the business occupant are required to handle and what your commercial landlord is on the hook for can be a potentially costly misstep if you're not careful.
For instance, Jones had a client that wanted to form a new business. He entered into a commercial lease for five years — before the building was finished. This professional, while an expert in his own right, didn't really understand the contract language and when the lease payments would begin.
He found out that the rent was due before his business was viable, so he went looking for a business partner to help raise capital. The new partner was Jones' client and came to him with an unfortunately typical scenario.
Upon review of the business setup and obligations on behalf of his client, Jones found that the landlord was unwilling to pay for any building construction — and the first partner had unwittingly agreed in the lease to pay for all improvements. So, before committing fully, these two partners needed help to find out the setup costs, budgeting and inherited problems stemming from the original (uninformed) lease agreement. Had they started the venture with the proper legal counsel, this costly lease situation could have been avoided altogether.
HR and Immigration Traps
One of the hairiest aspects of business — and rightly so — is employment law. When dealing with people who depend on you for their livelihood and in turn whom you depend on for yours, situations are usually ripe for legal pitfalls.
Immigration issues, for instance, can be complex. Especially in the agriculture sector of the 850, dealing with the often indispensable yet non-citizen employee is a common dilemma.
Buffalo-based immigration attorney Julie Kruger explains that lawyers specializing in immigration issues can provide advice on complying with federal laws in hiring new employees, verifying employment eligibility of newly hired employees and the types of documentation status that can be requested.
Immigration lawyers can also help SBOs who are foreign nationals themselves to get either immigrant or non-immigrant status in the U.S. and can help business owners who want to sponsor a foreign national employee.
Kruger's advice is to use a seasoned immigration attorney and be very organized to avoid chaos and costly confusion.
Likewise, Tallahassee-based immigration law expert Elizabeth Ricci of Rambana & Ricci knows that many SBOs get into trouble with the employment verification process. She sees this problem in most any business sector, but especially in manufacturing, aquaculture, construction, technology and education.
Many employees in these areas are from other nations such as Canada, Mexico, Africa, India and China.
Far from a blue-collar problem, many businesses employ highly skilled professionals from outside the U.S. Regardless of the occupation, though, the responsibility for correctly verifying employment and structuring supervision and equality in the business structure falls directly on the SBO. Even when using a third-party placement company — as many high-tech companies do — things can get complicated.
"Immigration is stepping up their investigation and enforcement activity on these professional placement firms," Ricci warns. "Employers will want to make sure their I-9s are in order." (The I-9 is the one-page document that verifies eligibility for employment — and applies to U.S. citizen workers and non-citizens alike.)
"Many times businesses get into trouble with I-9s because they either don't have one for each employee, the ones they have aren't filled out correctly or they aren't treating all I-9s the same," Ricci warns.
"Basically, the information you collect for any employee you have to collect for all — no more, no less."
Typically, it's the revenue audits that find immigration problems: the IRS, Florida Department of Revenue or U.S. Immigration and Customs Enforcement reviews. The main point for SBOs is to ensure ALL your employees have work authorization and find out before they are hired whether it can be transferred to your business.
Legal issues don't end after successful employment, though. Hiring, firing, payment and discipline have tripped up many business owners.
Proactive employee training on policies and procedures is one way to decrease the likelihood of future — and costly — litigation, says Bonfanti. Open communication with employees and an attorney during critical decision making will help ensure legal compliance. This includes how to structure work environments, chains of command and employee management challenges.
Many lawyers will tell you that making the most out of an employment relationship is the best route — instead of just jumping to the termination conclusion. Even with Florida's liberal employment laws, it usually pays to protect your business investment in employees and try to make the relationship work, even with your feistiest people.
According to the National Federation of Independent Business (NFIB), most employee performance problems can be resolved with early, effective communication with employees. Among their list of early-intervention techniques are: clear communication, feedback loops, training and positive reinforcement.
When dealing with performance issues, it's important to work with your attorney for guidance and document the problems and the attempts at resolution. The more difficult the problem, the more important it is to deal correctly with the situation. As NFIB points out, with the increase in employment litigation, you can better protect your business by giving challenging employees the chance to make it right before you take disciplinary or termination actions. (Get more tips at www.nfib.com.)
Dealing with Uncle Sam and His Cousins
Tax and regulatory compliance is a major headache for many SBOs. Hands-down, the number one piece of advice for dealing with them is to talk with your attorney early in the process. If you receive a notice of tax audit, your attorney should be your first call. If you have regulatory compliance issues, always dial your lawyer immediately. Every business sector has its own specific set of laws and regulations governing the industry. Know these rules well and be sure you fall into compliance. Your lawyer should be well versed in the issues that affect you and always be comfortable discussing them with your counsel.
New laws are passed every year. Some of those may negatively affect how you run your business, while others may lighten the load for documentation, etc. Many firms that deal regularly with SBOs make it a priority to keep clients educated about new case law and the changes that affect Florida businesses.
Likewise, if your particular industry sees new federal rules that apply to your business, you should always get legal advice on how to implement those changes at your company. For instance, a trucking company may need to change its documentation procedures to fit the new Hours of Service regulation with regard to driving hours and professional drivers. Without a clear understanding of your situation, though, it can be hard to determine if any — or all — of a new regulation applies to you.
Show Me the Money
If you're in business, then you know by now that getting paid is one of your biggest and most important headaches. According to Daniel Uhlfelder, a Santa Rosa Beach attorney, the most important aspect of collecting payment is having a good written contract that addresses payment issues.
"The contract should spell out the remedies available for non-payment and give a roadmap for how collection processes will take place," he explains. "I would recommend you have competent counsel draft the agreement. If it is done correctly, it is worth the cost."
Uhlfelder also says that while not required, a written contract makes collection efforts much easier since there is a clear understanding of the rights of the parties involved. Breach of contract claims are much more straightforward and easier to litigate than breach of oral contract or other claims.
If you have the contract in place and still find yourself waiting on a check, what is the right course of action?
"Do not allow outstanding invoices to go beyond a month or two," Uhlfelder advises. "The longer the delay in payment, the less likely you will get paid." He recommends that you try in-house collections first — through phone calls and letters.
"Do not be too brash or overbearing at first," he warns. "Try a phone call or personal note and be understanding. If you are unable to get results that way, I suggest you send a certified letter seeking payment. If that doesn't work, seek legal counsel about your next steps."
In addition, if you are considered a debt collector based on your particular line of work (a person or entity regularly attempting to collect consumer debts — including lawyers — are considered "debt collectors" by the Fair Debt Collection Practices Act), there are restrictions on what you can do to collect payment. If you are concerned about engaging in harassment, Uhlfelder suggests you contact an attorney to go over acceptable debt collection practices. Additionally, your attorney can give you the green light on moving on to a collection agency if need be.
Budgeting for Disaster
When thinking about attorneys, many SBOs think cost, first. However, it's important to remember that whether you want to budget for it or not, sooner or later you're likely to need legal counsel.
"The amount you'll want to budget for legal fees varies depending upon the size of your business," Jones points out. "Definitely budget a certain number of hours per month or year for maintenance. When you think about it, insurance is a budgeted protection. It should be the same for legal protection."
Sometimes, high-risk businesses do set aside a dollar amount in their annual budgets. Just like your CPA, renewal fees, licensing fees, etc., legal counsel is an important cost to plan for in advance.
Fortunately, many lawyers are willing to negotiate costs to get a new client. So, how much should the SBO set aside for legal advice? Most lawyers refrain from offering dollar amounts, but they will talk in hourly ballpark figures. Jones offers this guidance:
A mom/pop retail operation can count on at least 5–10 hours of legal work per year, just for review and routine issues.
Professional services like doctors and accountants are looking at 10–20 hours per year.
However, these issues tend to bleed over into the personal realm, so if you venture very far into estate planning or divorce issues, you can count on more time in the attorney's office. Once you get into litigation of any kind, the number of hours is unpredictable.
Fischer points out that most lawyers bill hourly, but some will do a flat fee, especially for routine filings or business setup costs. Discuss with your attorney which is more comfortable — and feasible — for you.
If you don't want to be charged a lot of money, have a plan in mind before you get to the attorney's office. This way, you can narrow the issues and the bill.
"Most lawyers won't admit this because they love ambiguity — as large legal fees reside in that ambiguity," he goes on. "For example, if you're not sure what type of legal entity to establish for your business, do some preliminary research so you have at least some idea of what you want and can narrow the issues with your attorney during your meeting, saving you money."
Fischer also says being completely honest with your lawyer is a good way to save on legal costs.
Attorney-client communications are private, so don't worry about the weaknesses in your case. Your legal counsel needs to know all the aspects of your issue to make the best strategy.
"Don't worry that we'll see you as stupid or a bad person if you admit mistakes," he promises. "We're used to it and won't judge you personally. However, if you lie and we rely upon your lie, it could affect your case strategy — and, in severe cases, ethics rules might force us to withdraw. So, be honest with your lawyer!"
Tallahassee attorney Rob Sniffen, managing partner of Sniffen & Spellman, P.A., believes businesses should demand a clear, straightforward assessment at the front end of the attorney relationship and find out what range of service is involved.
"An experienced lawyer can typically provide a range of what the business might expect to pay for the representation," he says.
Ultimately, it's up to you how much your business will spend on legal fees. If you plan in advance and get good legal counsel in setting up and running your business, you will save yourself a ton of money on missed opportunities for litigation. If, however, you go it alone with an online legal service or copy an old collections contract, you will set yourself up for disaster.
Most seasoned SBOs believe it's better to get good advice and follow it rather than search for legal representation in the midst of heated litigation. Regardless of when and how you find your attorney, make sure you're getting what you need and want out of the relationship.
Remember, though, that your attorney is your ally but not your partner in crime. Lawyers are professionals who will help you find the best solution for your business, but only to the point of legality.
They must abide by certain codes of conduct and ethics, so don't count on getting too cozy.
"It's a business relationship, so if you're looking for a therapist, a support group or someone to share war stories with, save your lawyer fees and buy drinks for a friend. It's cheaper," Fischer advises.
What you need, according to Sniffen, is "responsiveness, honesty and someone who tells you what you need to hear — not necessarily what he or she thinks you want to hear. A reputable, experienced lawyer can be a true business partner who can help a business achieve its goals. Forming a long-term relationship with an attorney develops a bond of trust and candor that is worth its weight in gold."