Heather and Chris Thomas, 35 and 39, Destin
Owners, Destin Vacation Boat Rentals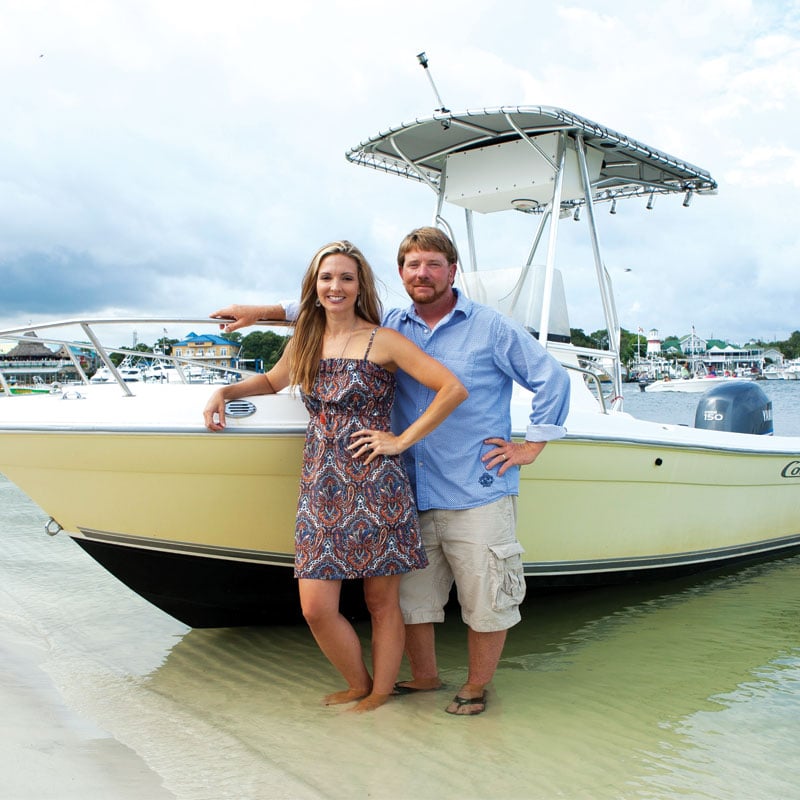 Business Philosophy Be passionate about what you do.
My Work Entails Chris: Oversee the day-to-day operations of the business.
Heather: PR, marketing, social media and website development.
Definition of Success For us, success is finding something that you genuinely love to do and learning how to make a living doing it.
Mentor/Role Model Our families have both been instrumental in shaping the people we have become. Chris's dad, in particular, is probably most responsible for the direction we have taken in our lives. We will always remember him for his drive, determination and passion for life and hope to someday pass his legacy down to our children through our example.
Hardest Lesson Learned Heather: That it's okay to take risks. I spent a lot of time putting our goals and dreams on hold because I was afraid of failure.
My Career Chris: My dad passed away a few years ago, only six months after being diagnosed with cancer. It made us realize that life is too short not to spend it doing what you love. I decided that I wanted to follow in my Dad's footsteps and put my knowledge of the charter fishing industry and love of boating to use by helping others enjoy the sport.
Important Leadership Skills Passion, drive and determination.
What advice would you give your 16-year-old self? Chris: Follow your instincts. Heather: Believe in yourself and don't be afraid to take risks.
Northwest Florida Business Growth Empower future entrepreneurs with the courage to follow their dreams.
What I plan to be doing in 10 years Chris: I believe the journey is more important than the destination. Life presents us with so many unique opportunities and adventures, and right now I'm just looking forward to seeing what God has in store for us in the future.