Having a Frequent Flier Freakout?
Don't despair — help is closer than you think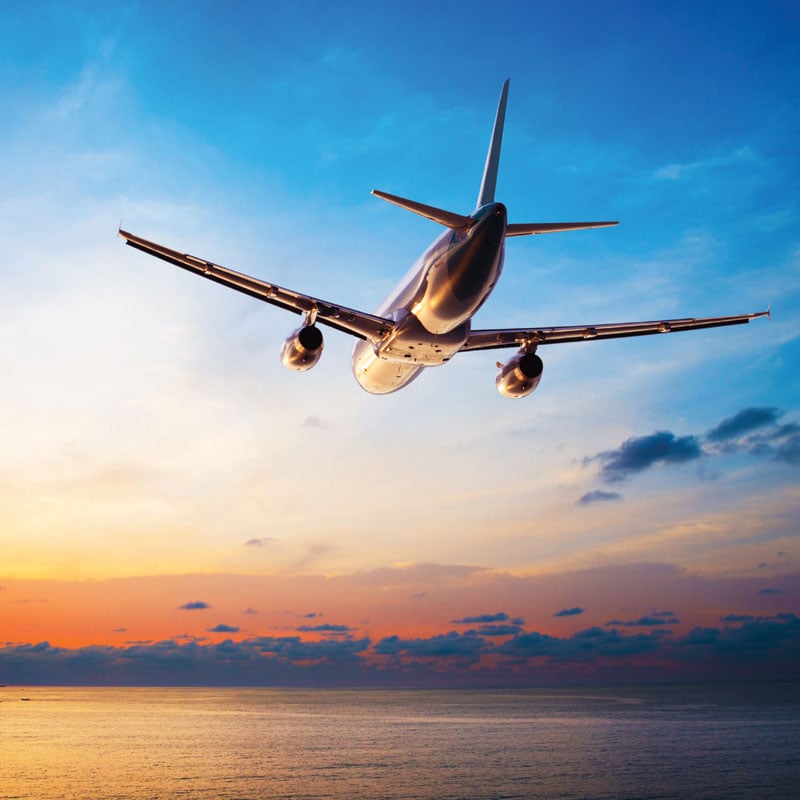 Ask a handful of people what their biggest pet peeves are, and you're certain to get some complaints about airline services. Airlines don't want to make their deals easy for you. Luckily, there are a few companies that do.
Business travelers can quickly rack up free mileage. But frequent flier miles are always a tricky trade. Don't despair! By exploring a few specialists' websites your miles can take you much further than you thought.
These specialists are trained travel agents with access to software that makes comparing flights between airline "families" easy.
According to Eli Ostreicher from miles4flights.com, the most common mistake travelers make is thinking their frequent flier miles only transfer to one specific airline.
"Airlines are divided into families. The three major families are Star Alliance, SkyTeam and OneWorld. Miles from one airline can be redeemed for another airline in the family," he explained. Some of Star Alliance's main airlines are United, US Airways and Air Canada. SkyTeam consists of airlines like Delta, Air Europa, Air France and China Airlines. Lastly, OneWorld's member airlines are American Airlines, British Airways, Cathay Pacific, Japan airlines and others.
There are many services like miles4flights.com that will research and utilize your miles for the best ticket they can find for a small fee.
"When you're flying first class, $200 is nothing, especially considering your flight will be free with your miles," Ostreicher said.
As a travel junky who has more than a million miles under his belt, Ryan Lile from savvytravel.net knows how complex airline situations can be.
"Airlines don't make frequent flier programs easy, so having someone on your side who knows the ins and outs can be a huge asset," Lile said. His rates for frequent flier mile consultations start at $125 an hour. For this price he will research spaces available, book the tickets and create a personal itinerary for the customer.
Lile knows what an asset extra training in this area can be, which is why he recently started offering "Travel Bootcamps" on his website. This eight-hour course will educate you in "all aspects of the industry, covering travel management, loyalty program status, mileage earning and redemption, upgrades, an insider's look at airfares and much more."
Gary Leff from bookyouraward.com understands that when clients use his service, they're looking to simplify their booking experience. Leff's team charges $150 per person, and they only ask for the service fee once the client is completely satisfied with the ticket.
"People accrue lots of miles and find the whole process of using them confusing. They get frustrated when they try to use their points, so they're thrilled when I'm able to help make it possible," Leff said.
The team at bookyouraward.com keeps helping you even after you've booked your trip. Their "Mileage Replenisher" can help you re-earn 40,000 to 100,000 miles and give you a head start on your next trip. The strategies and offers will be provided after you've completed your booking.
All of the services provided by these companies are dedicated to getting their clients the best tickets they can swing, and they won't stop until you are satisfied. So make your frequent flying easier by leaving it to the experts.
Need more incentive to use a frequent flier miles service? Check out some of these bookings they've gotten clients:
» Booked four first-class tickets on a 12-seater British Airways plane to Europe for a family traveling together. savvytravel.net
» Redeemed hotel points for free bungalows for a South Pacific honeymoon. savvytravel.net
» Four business-class tickets to Australia for Christmas. (Booking during the holidays — we all know how hard that can be). bookyouraward.com
» Leveraged miles and hotel points for a family of six to fly first class to Hawaii and stay for free at four-star resorts. savvytravel.net
» Five business-and first-class tickets to the Maldives and Macau for Christmas and New Years. bookyouraward.com
» Booking a first-class ticket on Singapore Airlines (notoriously hard to find). savvytravel.net