Greg Tish: Music Man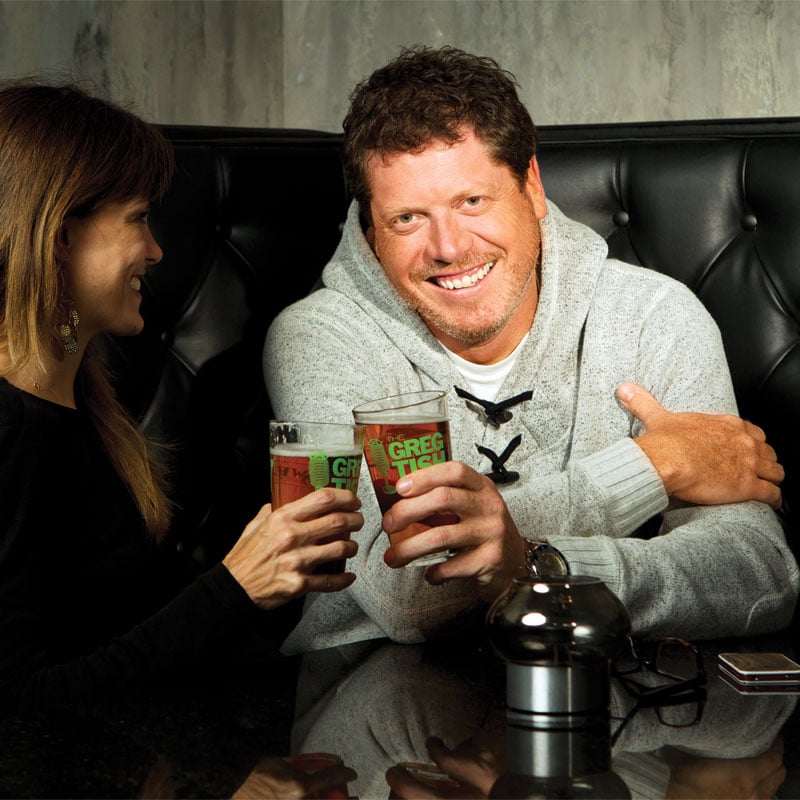 Greg Tish's love of music started early on. His Facebook page has a photo of him as a seven-year-old, sitting next to his record player. He remembers bringing his cassette tapes to events at the Baptist Church.
"It was just fun," he says. "I don't know what drove me to turn it into a profession."
Tish, 42, is probably the best-known disc jockey in Tallahassee and one of the town's most recognized celebrities. His GT Entertainment has been playing to a wide variety of gatherings since he started it in 1994. He says business soared when he made a big decision in 2000 — to eliminate the "cheesy" songs (Macarena anyone?) and develop a do-not-play list.
His life since has been hectic. Lots of late nights. Lots of working weekends.
Add to that his work on The Greg Tish Show, seen Sundays at 11 p.m. on the local FOX channel. His hope is to see it expand to more channels in the region. He started the TV project — and now picks and chooses which events he will deejay — to ease him away from so many work nights that end at 3 a.m.
Simply put, "I don't want to be a 45-year-old deejaying for college kids."
---
1. First job My Father had a landscape biz so my sister and I were drafted to help at a young age.
2. When I'm not working … I used to wonder why I wasn't working, but lately I've been trying something new, relaxing. Been headed to the coast a lot lately.
3. Hobbies I have no clue.
4. Favorite sports team San Diego Padres. I've liked them since I was seven or so. Can't ever accuse me of cheering for the frontrunners.
5. How I keep my busy schedule straight I have to give credit to my PA (Rael), email and my iPhone calendar.
6. Favorite places San Diego in summer and now I've fallen in love with Layton, Utah, in winter.
7. Apple or PC I do both. Other than sports, I don't really choose sides on anything. If it's a good product then I'll get it.
8. Biggest challenge The Greg Tish Show is a huge challenge. TV isn't easy. We have a great concept with the show, but keeping it looking like a national show to our regional audience is a huge challenge.
9. Facebook/Twitter 5,000 FB friends … Twitter about 1,100. I like posting pics more than updates. Both are a great marketing tool for all my projects.
10. I'm most surprised by … People doing nice things for me. I cherish those moments more than anything in the world.
11. Typical day Wake up at 6:45 a.m. Think about jogging, then hit the snooze button. Send a text or two, head to work, come home, take a quick power nap and transition to nighttime mode, doing TV, deejaying or out marketing. Hit the bed after midnight. Repeat daily.
12. Favorite band Well, since I have a winged scarab tattoo from a Journey cover, I'd say Journey.
13. Worst wedding experience The first one. I was 24 and it was at Golden Eagle. I ruined it because I didn't know what to do. I'd only been deejaying for two months. I decided I was going to learn this business.