During my Day of Dialogue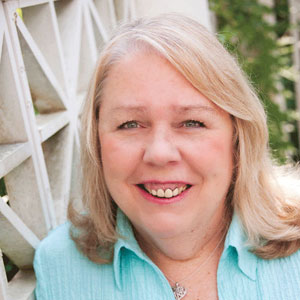 I recently had the incredible opportunity to participate in an event (A Day of Dialogue: For Women, About Women, By Women) that allowed dozens of amazing women in the Tallahassee community to gather and have some heart-to-heart discussion about leadership.
Going to college during the late '60s (during the infamous burn-the-bra era), I was a front row witness to major changes in how women were beginning to see themselves and their roles in society, at home and in the business world. It was fast becoming a different world than the one inhabited by my mother, who as a youth had dreams of a career as a physician, a classical pianist or a banker. She did go into banking to help support her family after her father's early death but left her job when she married my father at the end of World War II.
She was a wonderful mother and wife, helped care for her mother, her mother-in-law and other family members who needed assistance or were stricken with devastating diseases like cancer, including her sister and nephew. But in her later years she often expressed regret that she hadn't had the career she had once envisioned.
Today, women hold major positions in corporate America. Mary Barra leads GM, Meg Whitman is at HP, Virginia Rometty heads IBM. Among Fortune 1000 companies, 46 are led by women. And soon one more will join the list, Susan N. Story, who will be remembered by Northwest Florida for her years of leading Gulf Power as president and CEO. On May 9, she is slated to take over as the CEO of American Water Works Company.
Somehow, more than 40 years after the end of my college career, I honestly thought there would have been more. So, what's the issue?
During the Day of Dialogue we were provided an insight by Nancy Carter, senior vice president of Catalyst, an international company that uses "data-driven, scientific approaches to pinpoint and address the causes of talent management gaps," especially when it comes to women.
A lot of the continuing gap has to do with the leadership style of women. While men "take charge," she noted, women tend to "take care," a style often seen as weak. Women are also less likely to take risks, embrace change or be willing to accept failure.
Looking around the room at the 100 women who had gathered to talk about leadership at the Day of Dialogue, I was amazed at how many I didn't know, women who are accomplished in their lives and their careers. There were self-starters, risk-takers, women who had already shown they were ready and willing to step into leadership vacuums and take up the slack. Yet, despite their success, many felt they faced challenges that their male counterparts never encountered, challenges that sometimes prevented them from moving as far up the leadership ladder as they wanted to go.
So, how do you provide women the support to face the challenges they have in the workplace? It's important for women to learn to become leaders in their personal lives first. But giving women the skills to succeed has to begin early, with support from family, with mentors willing to give advice, with resources from the community.
One of the objectives of the Day of Dialogue was to begin talking about what support women need to succeed. What form that will take has yet to be decided. A new women's resource center, an expanded leadership institute, enhancement of existing programs are all possibilities.
As one participant commented after the event, "It was enlightening to realize there are so many accomplished, professional women in this town going through the same sorts of challenges as me. I think in the world of work, and particularly in the world of women, we have a tendency to sit around and talk about stuff. I'm more interested in DOING."
Of one thing I am sure. There is sure to be some "doing" on this front, especially considering the energy of the women who gathered for a day to discuss their hopes, their goals, their challenges. Many of us entered the room that day as complete strangers. Seven hours later we left as friends, comrades, colleagues, ready to go to battle for each other and the generations of women that will follow.
Women have come a long way since the bra-burning days of the 1960s. But they still have a long way to go to be considered equals in the business world.