Don't Miss The Annual Economic Symposium
A gathering of the region to discuss development, growth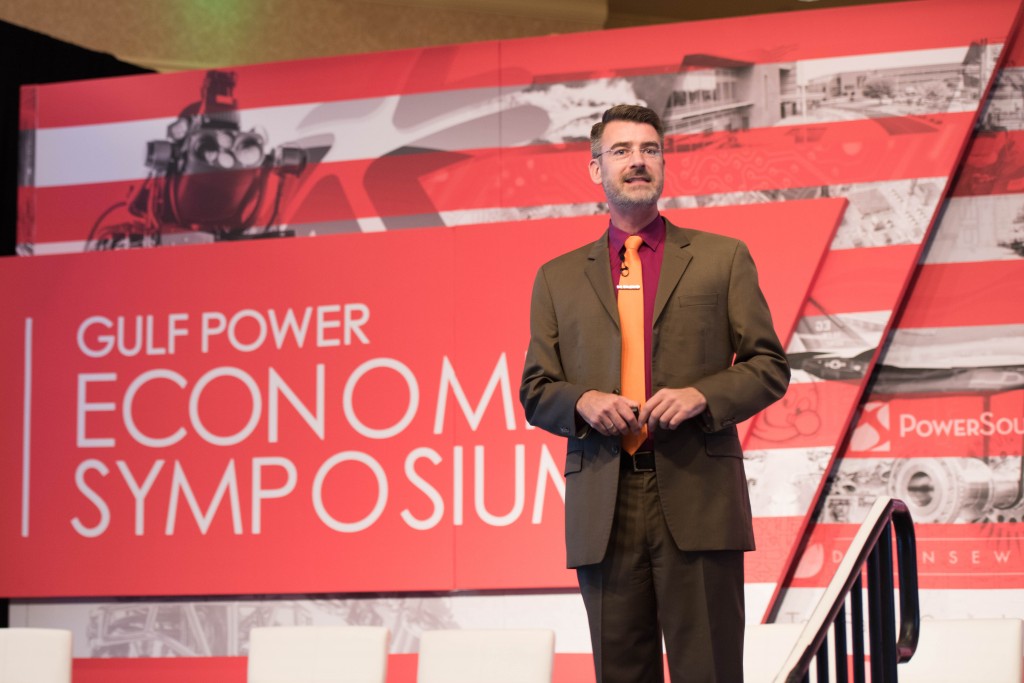 The future of Northwest Florida and its growth and development are the topics of discussion at Gulf Power's annual Economic Symposium, hosted at the Sandestin Golf and Beach Resort, Sept. 14–15.
"Our Economic Symposium is THE regional event with a robust agenda focused on building and growing a sustainable business climate in Northwest Florida," said Sandy Sims, external relations director and emcee for the event. "It's important to have the conversations that focus our attention on the impactful elements that move our region forward."
The annual event brings together local, regional and state business and community leaders for networking and discussion on Northwest Florida. Topics range from economic outlook to motivational issues.
This year's day-and-a-half-long event will feature speakers on a variety of topics, from the region and state economic outlook to geopolitical strategy. Frequent guest Florida Chamber Foundation Chief Economist Dr. Jerry Parrish will discuss economics, while geopolitics expert and keynote speaker Peter Zeihan will be returning to the 2021 event, having spoken at a previous Symposium.
To register for the 24th annual event, check out the Gulf Power Economic Symposium website at GulfPowerSymposium.com.