Digital Marketing
5 Keys to Success that Businesses Need to Know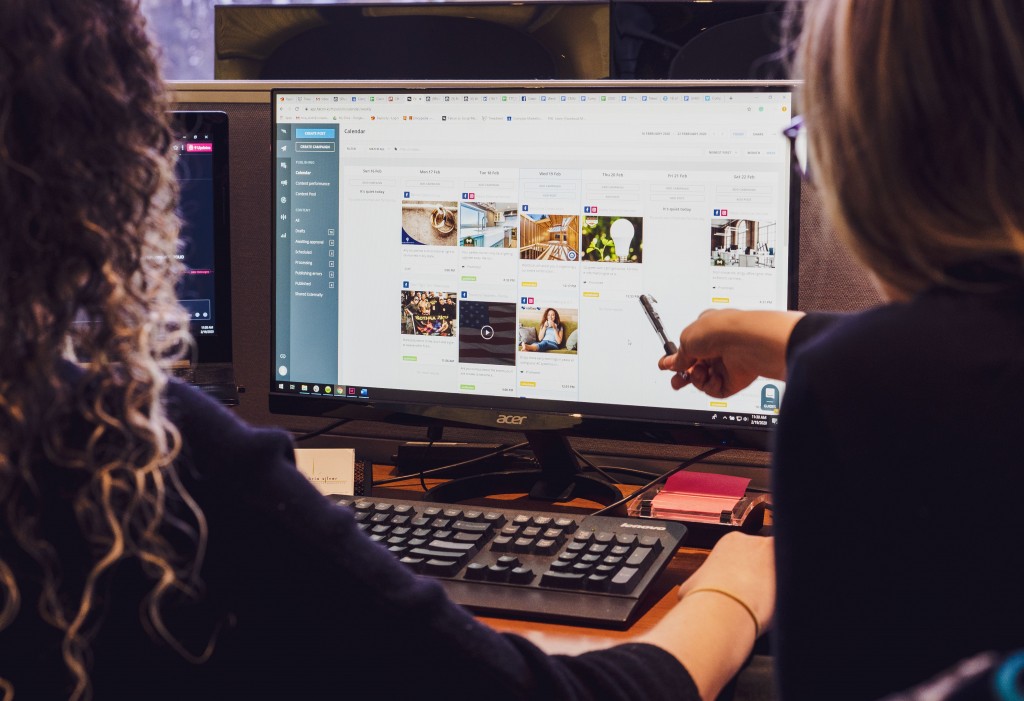 It is said that golfers who have not learned how to control the distance and direction of the ball are reduced to "hitting and hoping." Businesses new to digital marketing may have a similar experience. They "put something out there" and hope that it works.
Katie Booker, the digital marketing strategist at Compass Marketing & Consulting in Tallahassee, and Bria Silver, a social media strategist, advise businesses to actively approach their marketing efforts, engage with their target audiences and keep the following tips in mind.
Know which social platforms are appropriate for your business
You don't have to be on every platform to successfully market your business.

A restaurant doesn't need to be on LinkedIn, and a law firm shouldn't be on TikTok.

Different platforms appeal to different audiences.
Use an Integrated Marketing Campaign
Your social media and Google Ads campaigns should mirror the content on your website. That is, everything you are putting out in the world for your audience to consume should have a similar look and feel.

Cohesive content will make your brand more recognizable and easier to understand. Each component of a marketing campaign should reinforce other components.

Compass put together an integrated marketing campaign for a college in 2019. It used student testimonials on platforms including social media, email campaigns and traditional marketing efforts. All marketing messages featured images of students, and wherever people encountered the campaign, the branding was uniform. Booker and Silver emphasized that businesses and marketers should not, for example, post one message to Facebook and a contrasting message on Instagram. Consistency is paramount.

       
Always Optimize
Actively evaluate your campaign's metrics.

Determine what is and isn't working. "Optimizing is super important," Silver said, noting the failure on the part of some businesses to pay attention to data. "The platforms will take your money even if your ads aren't working." Added Booker, "We get into the weeds with clients instead of just looking at the big picture and the number of posts. We determine which key words will work best for the business. We look at budgets and the cost per click or per engagement with an app."

A great place to start: Look at metrics from campaigns on sites such as Google Ads, Google Analytics and Facebook Business Manager.
Social Listening
Be aware of what is going on in the world.

There is a time and a place to post. Context is important and can affect the way in which people interpret marketing messages. Reputational harm may occur if a business is seen to be insensitive to the current environment.

Monitor trends and talk about what your business relationship to them may be.
Be aware of your audience
Listen to what people are saying, and note what they are not saying. Gauge what interests them and disinterests them. What do they like and dislike?

Actively engage with them as a way to help you evaluate the success of your campaign.

Reply to and like comments on your posts; it's a good way to maintain contact with your audience. People, when they seek information about a particular product or service, offer clues to what a campaign might best emphasize.

     
There is no need to throw your money away with ineffective messaging. Knowing your audience, evaluating your data, cohesive messaging, optimizing and listening will allow you to effectively market your business digitally.
Bear in mind that some of the most critical work associated with a marketing campaign occurs after the campaign is launched. The digital environment offers distinct advantages to businesses because content posted there can be readily tweaked in response to results.
Follow these tips, and you will not have to "hit and hope." You will be able to clearly assess your marketing efforts.
Compass Marketing
1711 Capital Circle NE   |   (850) 878-3370   |   CompassMAC.com