Creating A Cyber Coast
Hurlburt Field, Corry Station and UWF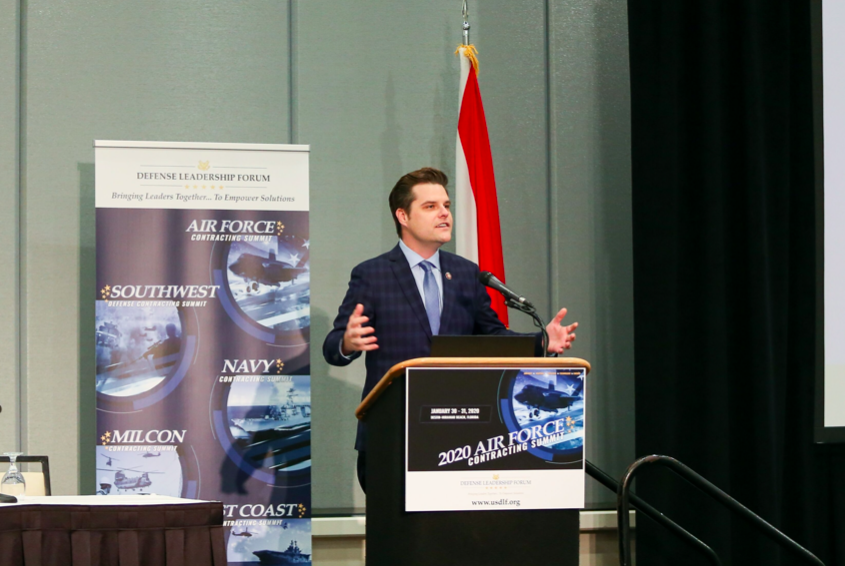 Air Force Special Operations Command's headquarters at Hurlburt Field opened a new facility to train more cyber students in the past two years.
Nearby, the University of West Florida recently received a grant to establish the CyberCorps® Scholarship For Service: Argo Cyber Emerging Scholars and additional scholarships for cybersecurity students. Just down the road, Corry Station is growing its cyber warfare training programs.
And all of this is happening in Northwest Florida.
Congressman Matt Gaetz recently attended the Cybersecurity Centers of Academic Excellence Grant Showcase, featuring the University of West Florida.
After the event, he said: "The UWF Center for Cybersecurity is training America's next generation of cybersecurity leaders."
UWF has been designated by the National Security Agency and Department of Homeland Security as a National Center of Academic Excellence in Cyber Defense and was granted $2.4 million from the National Science Foundation in January of 2020.
According to the Pensacola News Journal, the grant will help fund tuition, fees and annual stipends for more than 20 cyber students — the ultimate goal being to fill cybersecurity roles in the government.
Training college and military students for the future of cybersecurity is a major priority for the economic development of the Northwest Florida area.
Corry Station, the Navy's Center for Information Warfare Training, is expecting its student population to grow to 3,000 by next year.
According to Congressman Gaetz in an article by Pensacola News Journal, "In 2020, we will triple the footprint of the Department of Homeland Security in Northwest Florida, and a substantial amount of that mission will be focused on national network security efforts."
In addition, the annual Air Force Contracting Summit at the Hilton Sandestin features major presentations on new defense contracts for cybersecurity.
The recently held 2020 Air Force Contracting Summit featured Maj. Gen. (Ret) Ed Wilson, until recently the Pentagon's top cyber official.
Creating a Cyber Coast in Northwest Florida is another example of the continuing diversification of the economy of Northwest Florida.
For information on next year's Air Force Contracting Summit, visit DefenseLeadershipForum.org/airforcecontractingsummit